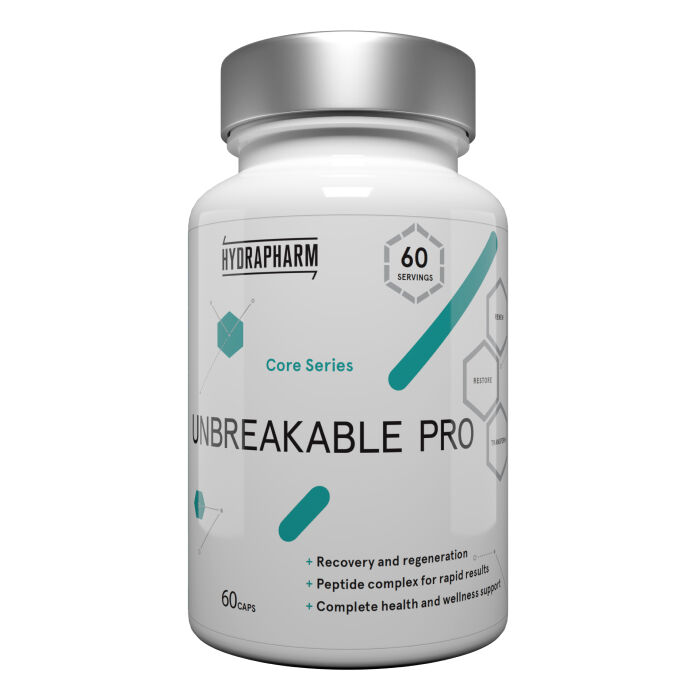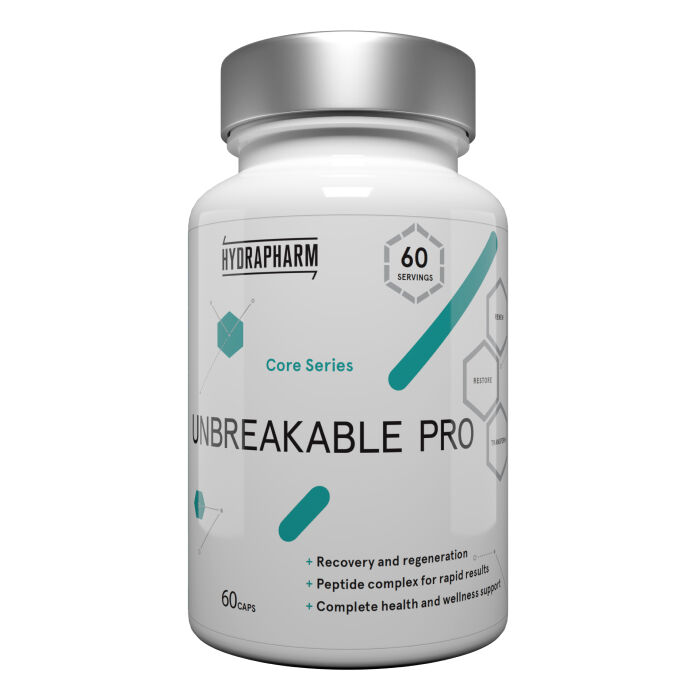 Unbreakable Pro 60 Capsules Joint Health Supplements
Unbreakable Pro 60 Capsules
Product Guide
World exclusive BPC-157/TB500 Peptide stack
Supports post-workout recovery
Supports overall wellness
Optimizes athletic performance
Science supported formula
Exclusive to Predator Nutrition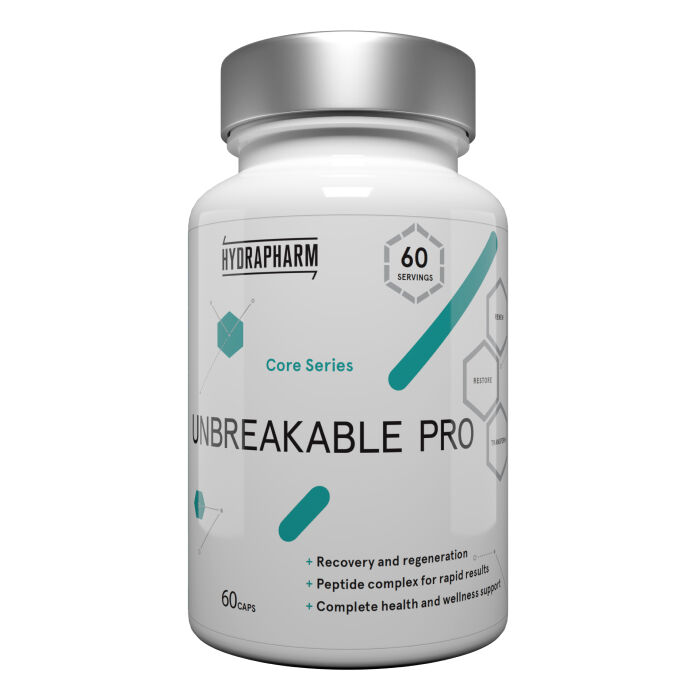 Unbreakable Pro by Hydrapharm is sought after for its innovative blend of peptides, targeting tissue repair and recovery. Specifically formulated to boost the body's natural healing processes, it's an essential for those striving for optimal physical performance. Its unique combination makes it a valuable asset for athletes and fitness enthusiasts, aiming to reach new levels of resilience and strength.
Unbreakable Pro by Hydrapharm is ideal to use during recovery phases or after strenuous workouts to support tissue repair and healing. Its specialized formula assists in promoting overall body resilience, making it a suitable addition to any athlete's or fitness enthusiast's regimen to enhance recovery and performance.
Unbreakable Pro by Hydrapharm is designed for both men and women engaged in active lifestyles, sports, or fitness training. Whether a professional athlete, a gym enthusiast, or someone on a recovery journey after injury, this product is tailored to support enhanced healing and performance, aligning with the goals of diverse fitness levels.
Ingredients
Hydrapharm Unbreakable Pro 60 Capsules
Directions
As a dietary supplement take one to two capsules per day with a meal.