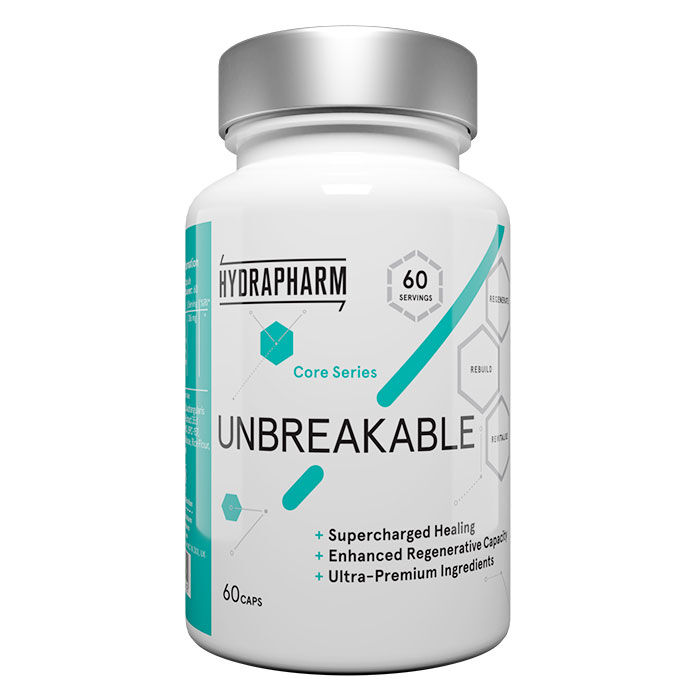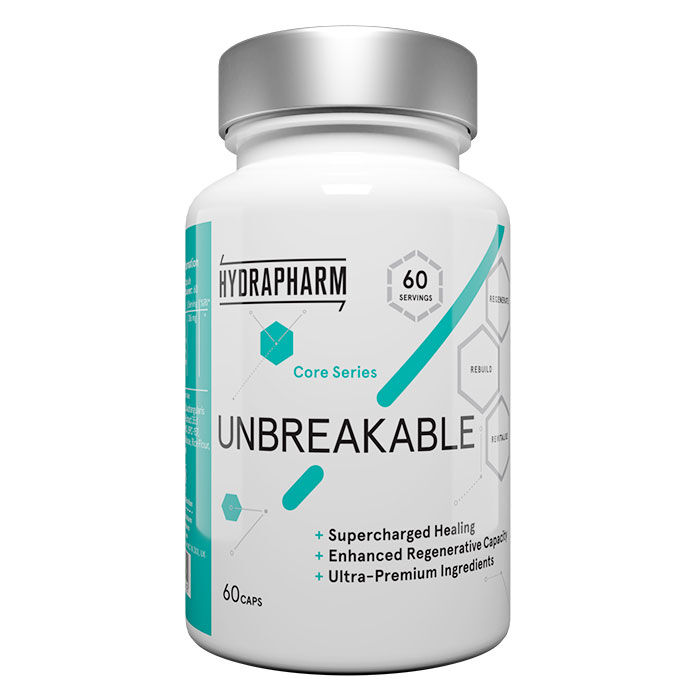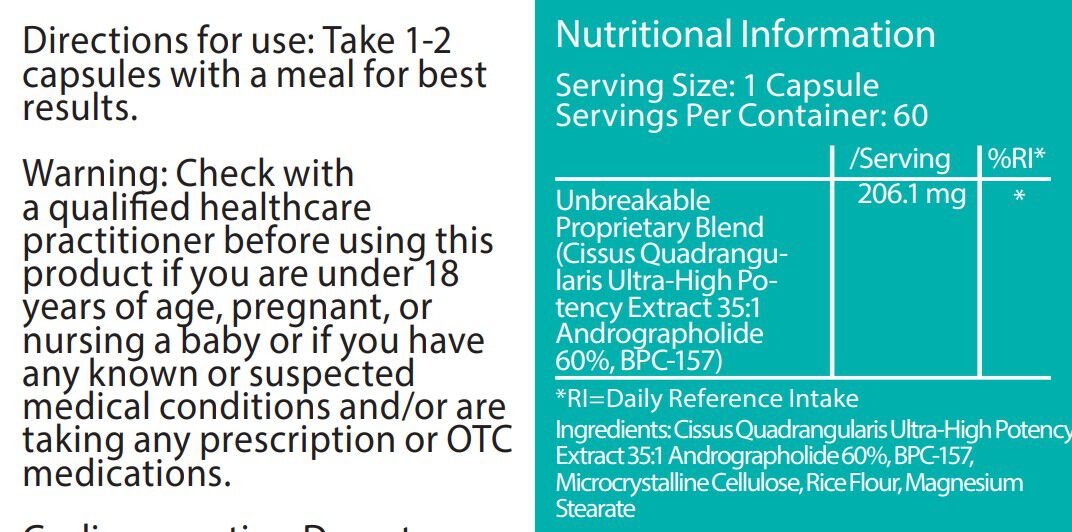 Unbreakable 60 Capsules BPC-157 Tablets
Type
Joint Health Supplements
Offer
Save 50% on shipping when you spend £150 (UK is FREE over £50).
Unbreakable 60 Capsules
BPC-157 Tablets
Product Guide
Supercharged recuperation
Fight off injury like a superhero
Effects can be felt within days
Shown in research to benefit healing in multiple areas including soft tissue and bone
Enhanced joint health and mobility
Reduced inflammation for faster recovery
Boosts overall joint strength and resilience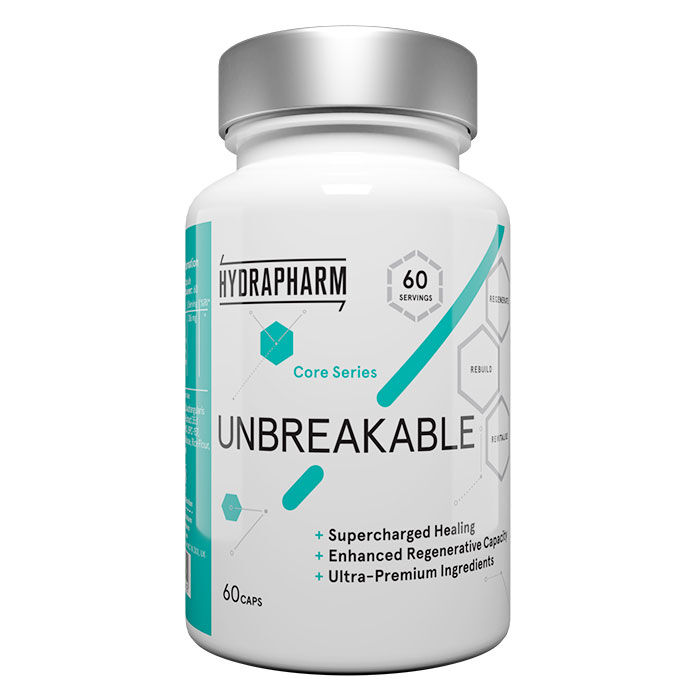 Unbreakable by Hydrapharm is the ultimate choice for individuals seeking comprehensive joint support and peak physical performance. With scientifically-backed ingredients like Cissus Quadrangularis Extract, Andrographolide, and BPC-157, Unbreakable offers enhanced joint health, reduced inflammation, and tissue repair. Experience improved mobility, faster recovery, and optimal physical performance with this powerful blend. Take your wellbeing to new heights and unleash your unbreakable potential with Hydrapharm Unbreakable.
Unbreakable can be used for sustained periods of time with it being recommended as a tool not only to treat joint pain once it manifests itself but also as a pre-habilitative supplement designed to maintain healthy joint function especially when you increase the intensity or volume in your workouts.
Anyone seeking the ultimate in accelerated regeneration, especially athletes whose primary issue is tendinitis and those whose exercise includes activities which generate high degrees of eccentric loading or explosive movements.
Ingredients
Hydrapharm Unbreakable 60 Capsules
Directions
Take one capsule with a meal, twice a day.