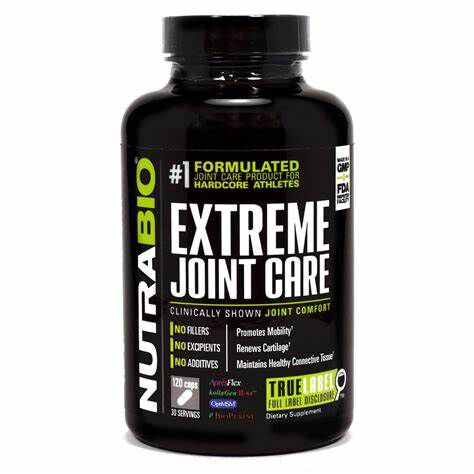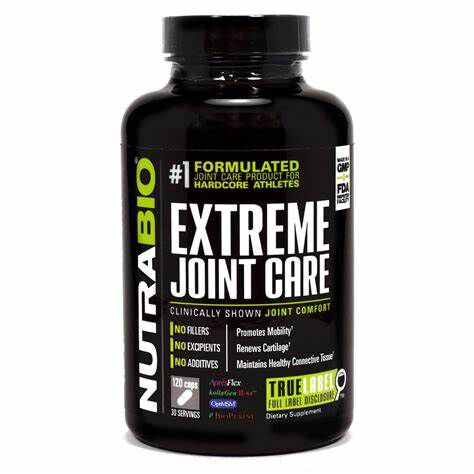 Extreme Joint Care
Product Guide
Maintains healthy connective tissue
Cartilage and mobility care
With patented active ingredients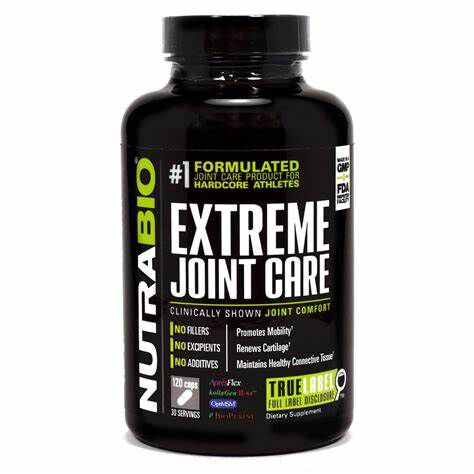 A lot of other joint supplements use ingredients that are ineffective or not properly dosed. All ingredients in Extreme Joint Care are research backed and dosed efficaciously based on the current scientific literature.
Nutrabio suggest that results will be noticeable within 1 week of use. Take as directed consistently for best results. Can be used with joint aches or to avoid any developing if training with heavy weights or for an impact sport like rugby.
Anyone can benefit from taking Extreme Joint Care, even if just as a precautionary measure. Can be used while rehabbing an injury and/or by experienced trainees who are starting to notice some wear and tear.
Ingredients
NutraBio Extreme Joint Care
Directions
As a dietary supplement take 4 capsules per day with meals. May be taken all at once or in 2 divided doses with morning and evening meals.