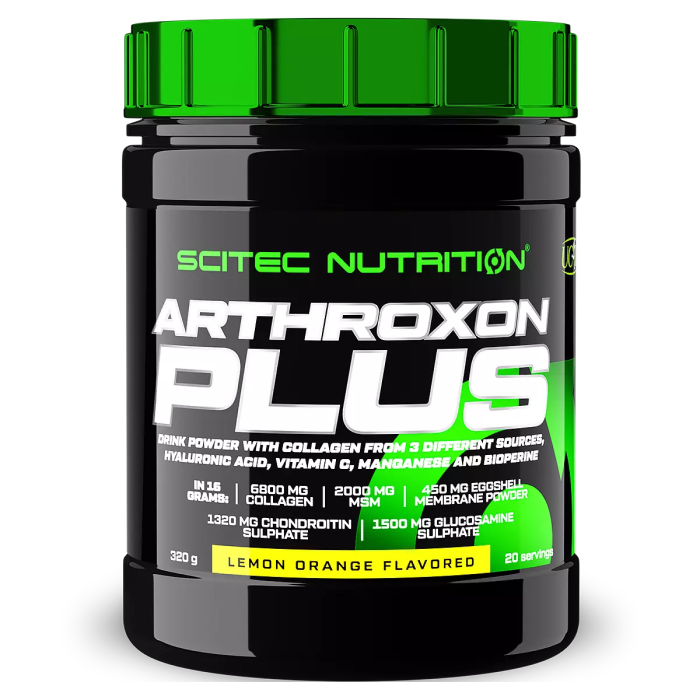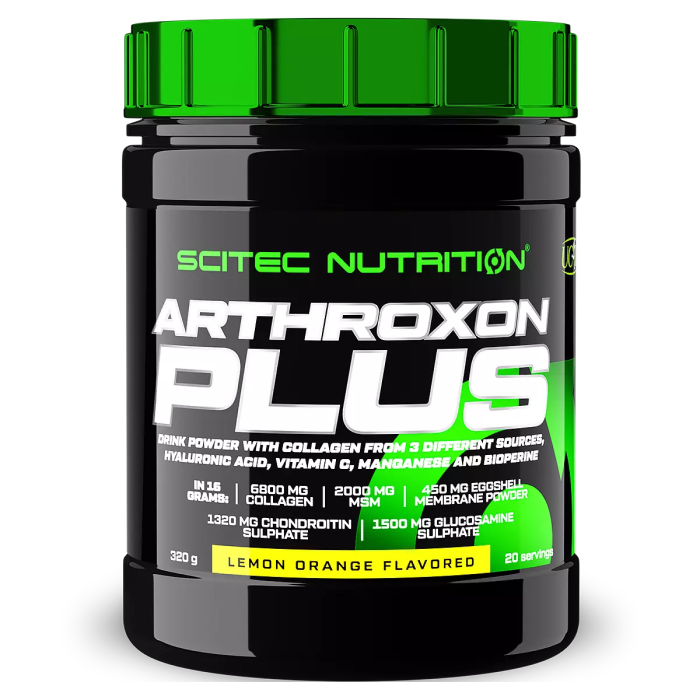 Arthroxon Plus 320g Lemon Orange Joint Health Supplements
Arthroxon Plus 320g Lemon Orange
Product Guide
Connective tissue strength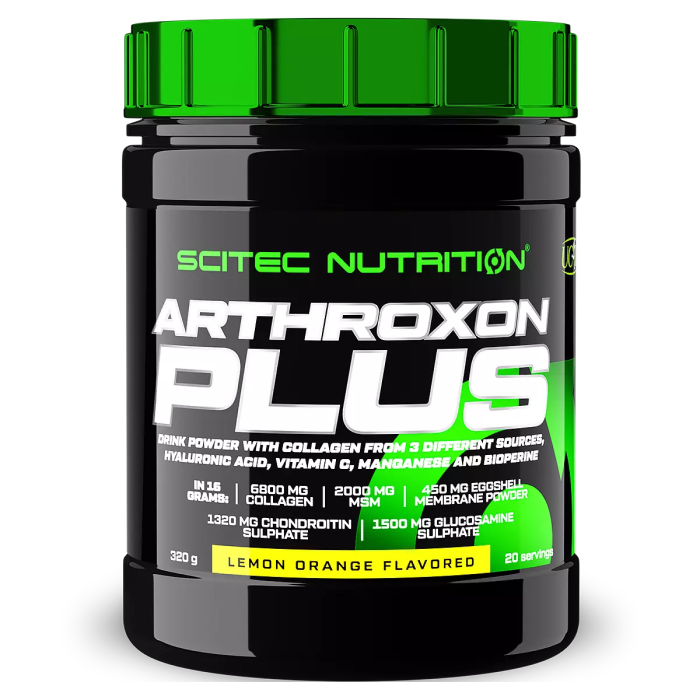 Revolutionise your fitness and wellbeing with Scitec Arthroxon Plus. This advanced joint support formula ensures your joints stay in top shape, allowing you to maintain an active and dynamic lifestyle. With scientifically backed ingredients, the supplement addresses joint discomfort, supports cartilage, and strengthens connective tissues. Don't let joint issues hold you back; embrace better joint health with Arthroxon Plus.
Use Scitec Arthroxon Plus in your fitness regimen when you're looking for optimal joint health and increased mobility. Use it regularly to safeguard your joints, maintain cartilage integrity, and experience better overall joint function, allowing you to excel in your fitness pursuits.
Scitec Arthroxon Plus is tailored for individuals seeking top-notch joint support and enhanced mobility. It suits athletes, fitness enthusiasts, and anyone prone to joint discomfort during physical activities. If you value scientific precision and desire a trustworthy solution to maintain joint health and cartilage integrity, this supplement is your ideal choice.
Ingredients
Scitec Nutrition Arthroxon Plus 320g Lemon Orange
Directions
Mix 1 serving (16g, 1 to 1/3 scoop) of Arthroxon Plus drink powder daily with 350 ml of cold water. You can drink it anytime during the day.