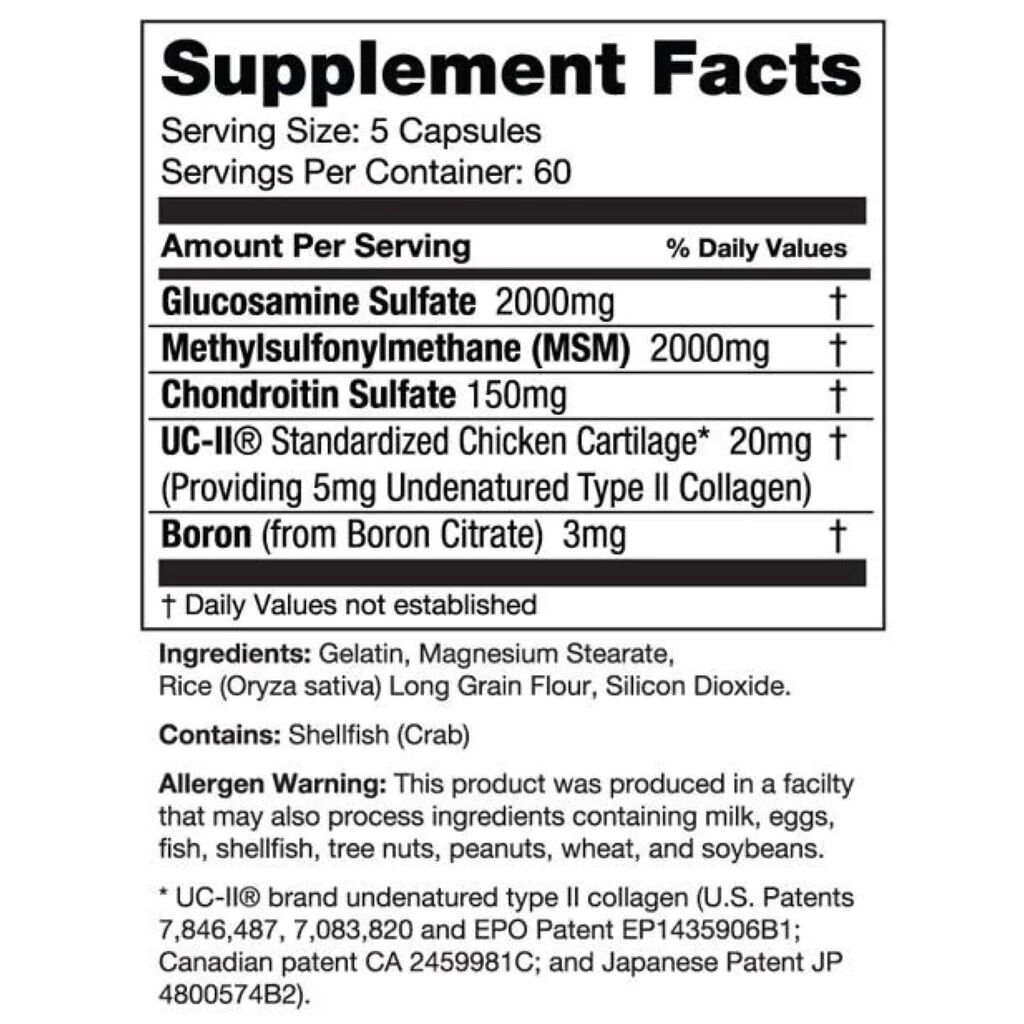 Arthrolyze Elite 300 caps Joint Health Supplements
Type
Postworkout: Recovery
Offer
Pick 2 FREE items at checkout for every £100 spent to a max of 6 items in total
Offer
Pick 4 FREE items when you spend £200+
Offer
Pick 6 FREE items when you spend £300+
Arthrolyze Elite 300 caps
Product Guide
Helps upkeep healthy cartilage, ligaments and tendons
Promotes joint and connective tissue health
Complete joint health in one product
Important supplement for all resistance trainers
Includes actual cartilage to support cartilage function
ArthrolyzeElite™ contains the key raw materials necessary for helping your body to maintain complete joint and connective tissue health. Only the highest potency ingredients are used to promote the body's fast, efficient, upkeep of healthy cartilage, ligaments, and tendons.
This product should be taken regularly, preferably daily, to promote joint health.
Anyone who exercises regularly can use this product but it is especially useful for those whose sports (such as weightlifting) put particular stress on their joints.
Ingredients
Species Nutrition Arthrolyze Elite 300 caps
Directions
Take 5 capsules 1-2 times daily with meals. For the best results, take your first serving in the morning with breakfast and your second with your post workout meal.