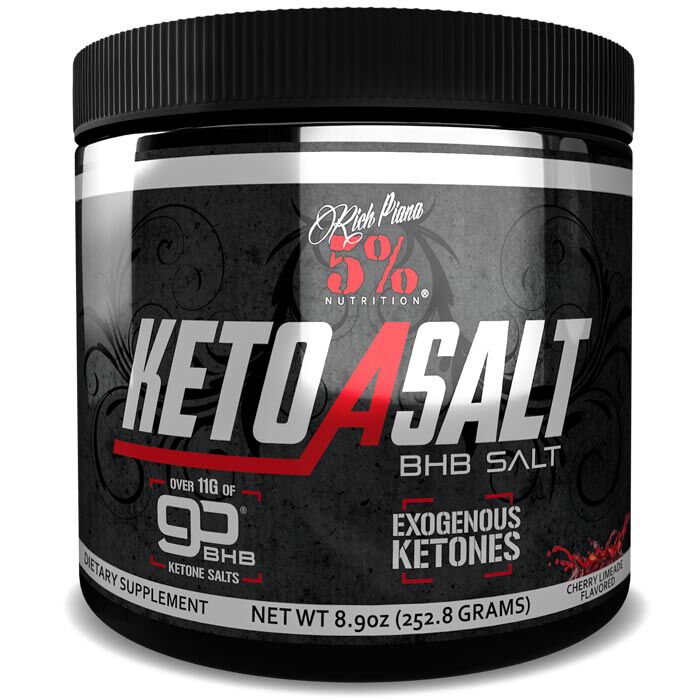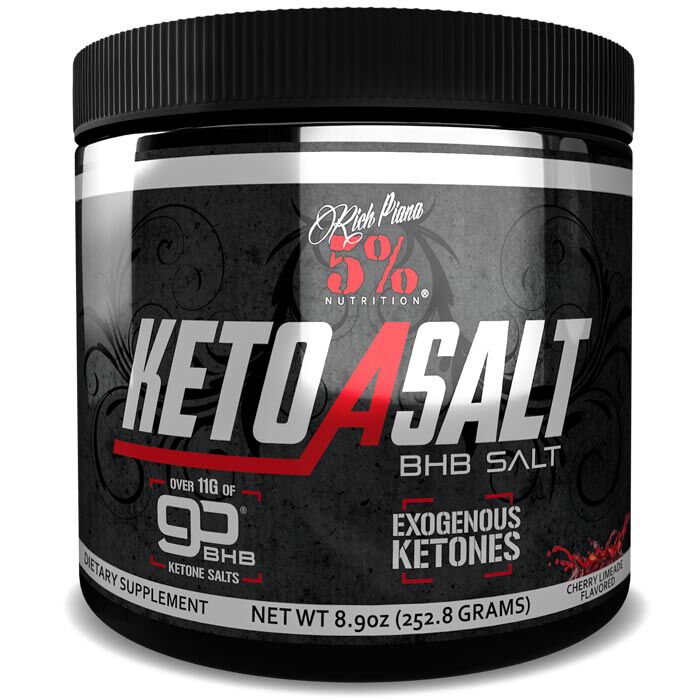 Keto aSALT Keto Supplements
Offer
Buy 1 Get 1 Half Price on selected 5% Nutrition products
Offer
Pick 2 FREE items at checkout for every £100 spent to a max of 6 items in total
Offer
Pick 4 FREE items when you spend £200+
Offer
Pick 6 FREE items when you spend £300+
Keto aSALT
Product Guide
11.7g of ketone salts per dose
Optimises hydration and electrolyte balance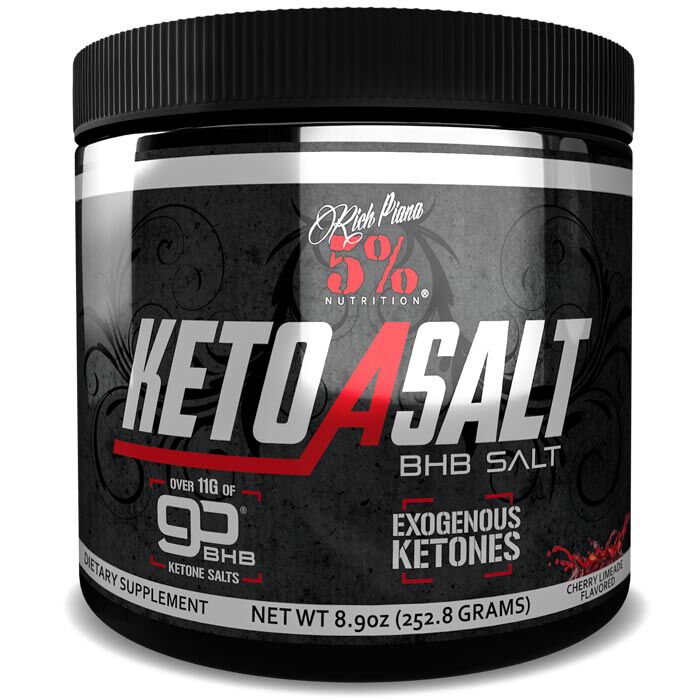 Following a ketogenic diet has many benefits for health and for performance. But getting into a ketogenic state can take a while. Using exogenous sources of ketones, such as the BHB Salts in Keto aSALT can help you to get there faster and easier. This is a groundbreaking formula that once ingested will help you achieve a state of ketosis quicker and in addition to the ketone salts includes additional ingredients that supports the action of the BHB.
Keto aSALT can be used with all resistance-based and endurance-based exercise training styles. Using this product over 3-5 days will allow your body to become used to burning ketones for energy. While it can be used on an ad hoc basis, say before a bout of cardio, ongoing use will enable the user to obtain more consistent benefits.
Suitable for both men and women, as well as all types of athlete but especially useful for those who engage in substantial amounts of endurance exercise who can expect much improved performance during their cardio sessions. For those wanting to see accelerated body composition changes when low carb dieting, this is a nice way to get that without the use of stimulants.