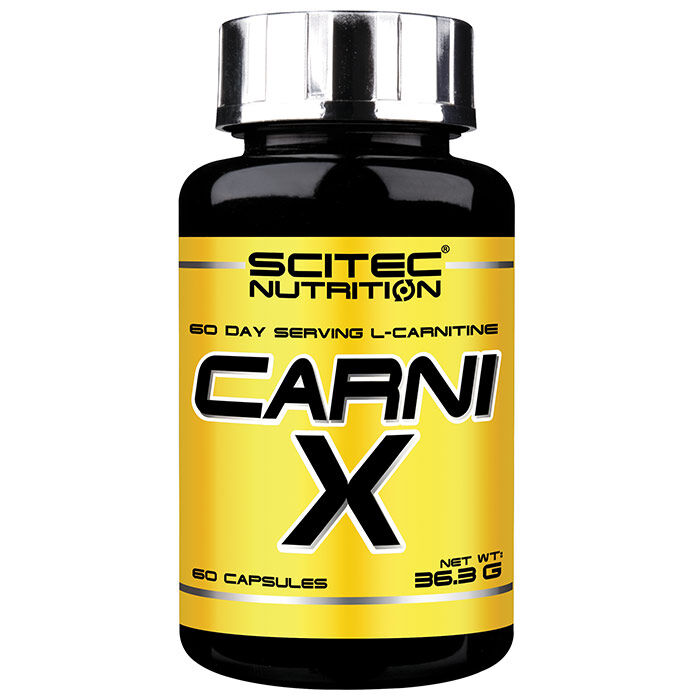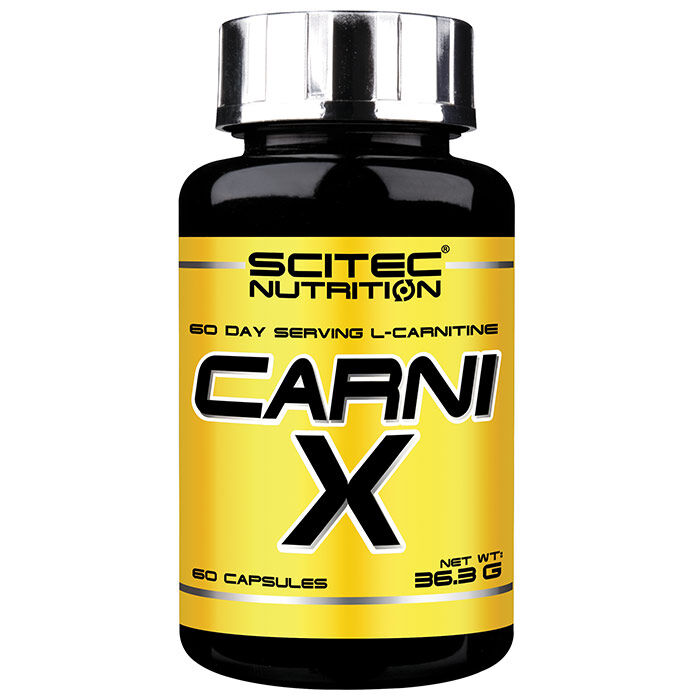 Type
Non-Stimulant Fat Burners
Offer
Spend £120 on Scitec & get FREE Caffeine 100 Caps & Multipro Plus 30 Pack
Offer
Spend £60 & get FREE samples Gift Pack(EAA Express,WPP,Whey Isolate&more)
Offer
£100 to £600 orders get extra £105-£700 in free gifts. More spend = better free gifts.
Mega Carni-X 60 Caps
Product Guide
High quality l-carnitine l-tartrate
Alleviates the ageing process of mitochondria
Improves the body's ability to burn stored body fat
Increases alertness and supports neurons within the brain
Helps to inhibit chronic fatigue and boost energy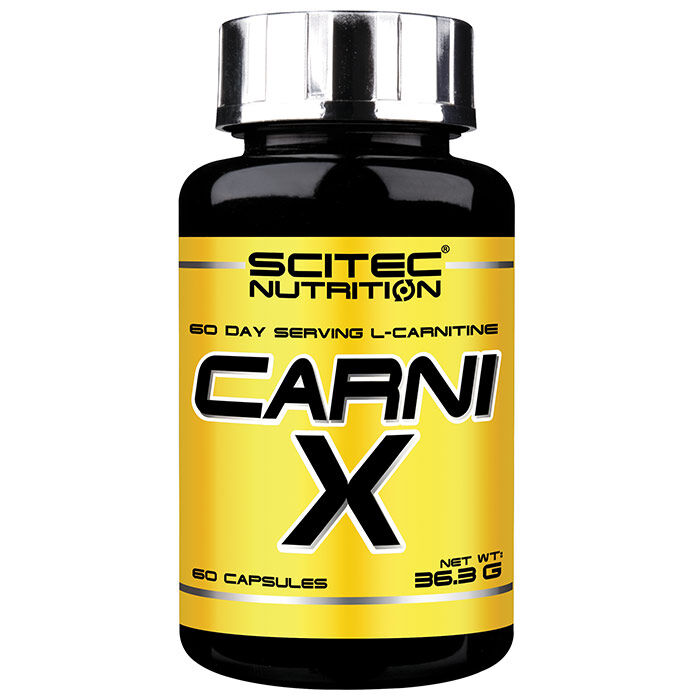 Carni-X contains l-carnitine l-tartrate, a compound which not only promotes fat loss but also improves physical performance. L-carnitine alleviates the ageing process of mitochondrial cells and thus improves the body's ability to break down stored fat cells and utilise them as an energy source. More energy means more muscle endurance equals a longer and tougher workout.
Carni-X can be used throughout the year but is most effective during cutting periods where one's goal is to promote healthy loss of body fat. Carni-X can also be used during the off-season to improve muscular endurance.
Scitec Nutrition Carni-X is suitable for men women, beginners, bodybuilders and athletes looking to improve their performance output as well as those looking to lose body mass/weight.
Ingredients
Scitec Nutrition Mega Carni-X 60 Caps
Directions
Take 1 serving (1 capsule) of CARNI-X daily 60 minutes before training. One rest days take with a carbohydrate rich meal.