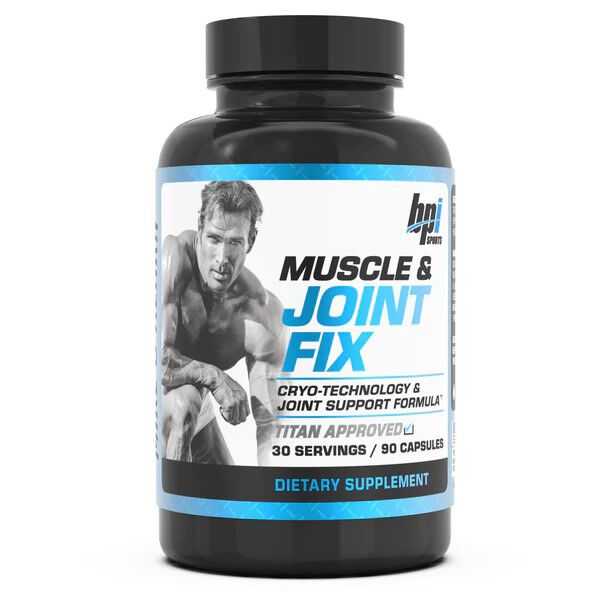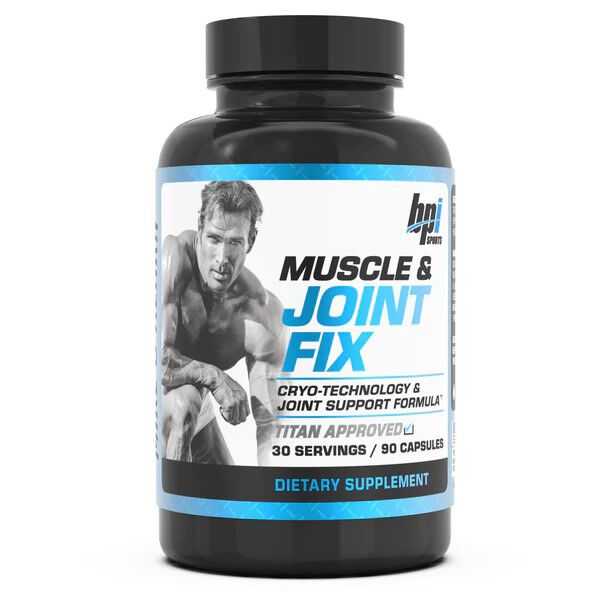 Muscle and Joint Fix 90 Capsules Latest Products
Offer
Pick 2 FREE items at checkout for every £100 spent to a max of 6 items in total
Muscle and Joint Fix 90 Capsules
Product Guide
Enhanced muscle and joint recovery
Reduced inflammation and swelling
Improved joint mobility and flexibility
Supports cartilage health and repair
Promotes overall athletic performance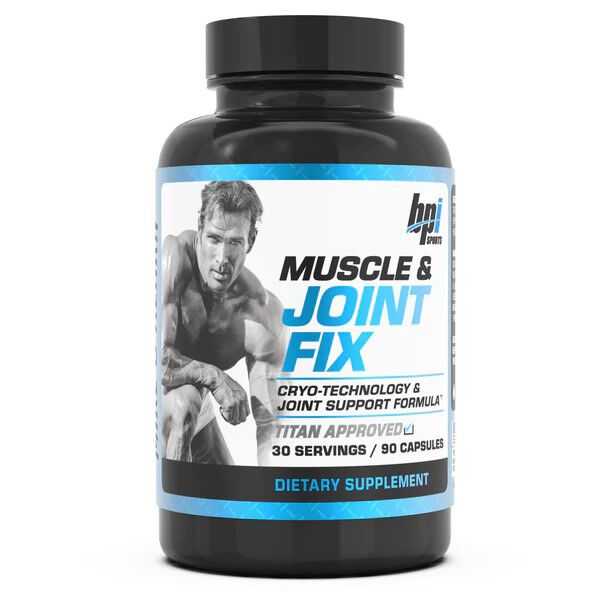 Experience the ultimate relief and recovery with BPI Muscle & Joint Fix. This scientifically formulated product combines powerful ingredients to provide fast-acting pain relief, reduce inflammation, and support muscle and joint healing. With its ability to enhance joint mobility, flexibility, and overall athletic performance, BPI Muscle & Joint Fix is a must-have for anyone seeking optimal physical well-being. Invest in your body and unlock your full potential with this premium solution.
Use BPI Muscle & Joint Fix Capsules as an essential addition to your training program. These capsules can be incorporated into your routine when you experience muscle or joint discomfort during intense workouts or physical activities. These capsules provide the support needed to reduce inflammation, promote faster recovery, and enhance joint mobility. Don't let pain hold you back - elevate your training and achieve your fitness goals.
BPI Muscle & Joint Fix Capsules are best suited for active individuals who prioritise their physical well-being. Whether you're an athlete, fitness enthusiast, or engage in regular exercise, and experience muscle and joint discomfort, stiffness, or limited mobility due to physical activity, these capsules are for you.
Ingredients
BPI Sports Muscle and Joint Fix 90 Capsules
Directions
Take 2 capsules daily with a glass of water.