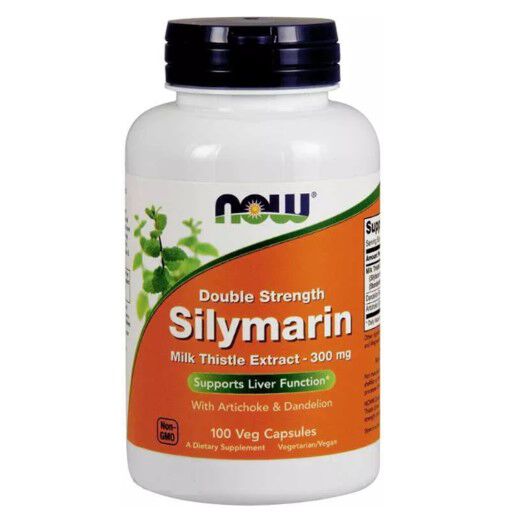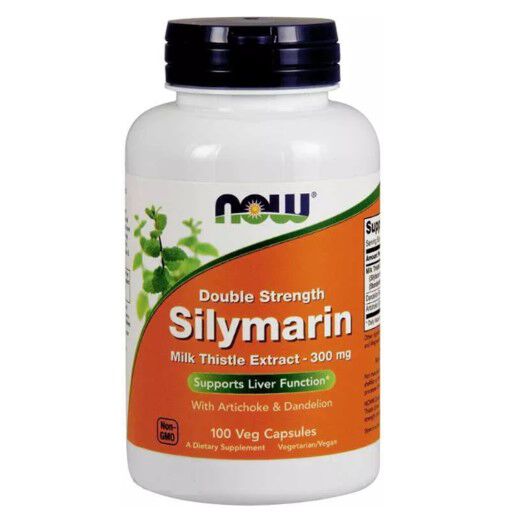 Silymarin with Artichoke & Dandelion - 100 Capsules
Product Guide
Supports liver function & regeneration
Neutralizes free radicals & peroxides
Reduces lipid peroxidation (oxidation)
Promotes the production of new liver cells
Has anti-inflammatory & hepatoprotective properties
Protects the liver from drug toxicity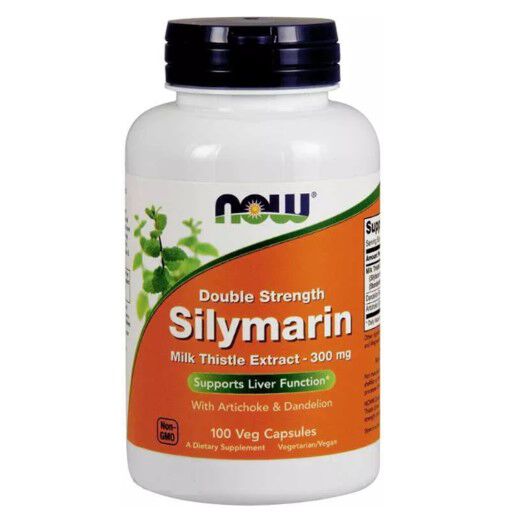 Use NOW Silymarin with Artichoke and Dandelion Liver and digestive health support supplement to keep your liver and gut healthy. The key ingredient Silymarin, also known as Milk Thistle, has been used for centuries and shown to support healthy liver function through research studies. This vegetarian formula also includes Artichoke & Dandelion for additional support for the maintenance of normal blood cholesterol levels and the proper functioning of the intestines for all-round liver and digestive health. This supplement has twice the Milk Thistle Extract (300 mg per capsule) as the regular strength product for maximum benefit!
Use during intensive periods in your training programme when your body is under particular stress and strain and could benefit from added support in maintaining health. Also use when you might have been consuming larger-than-usual quantities of drink such as alcohol which might have a negative and inflammatory effect on your liver.
This supplement from NOW is a great choice recommended for everyone who trains intensively, works physically, lives in a polluted environment and who cares about the health of their body and wants to ensure that their liver and digestive health is optimal.
Ingredients
NOW Foods Silymarin with Artichoke & Dandelion - 100 Capsules
Directions
Take 1 capsule 1 to 3 times a day.
It is not recommended for pregnant women, breastfeeding mothers and people allergic to any of the ingredients of the product. A dietary supplement cannot be a substitute (replacement) for a healthy lifestyle. Do not exceed recommended daily dose.