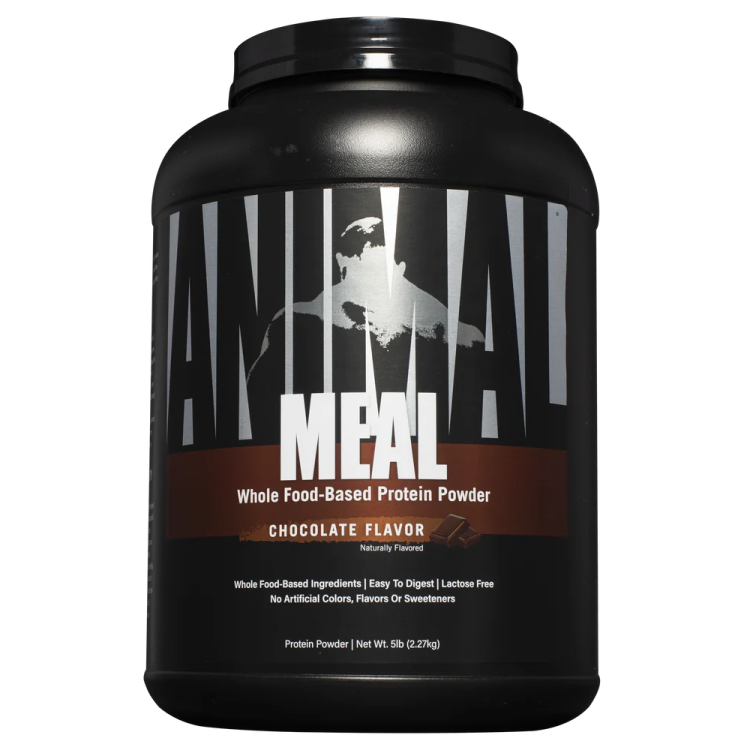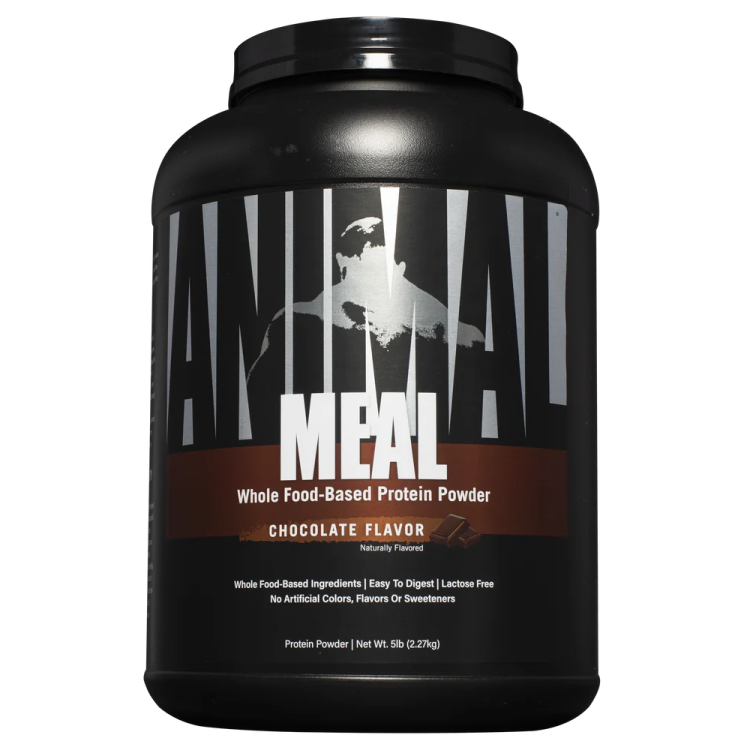 Animal Meal 2.27kg Chocolate
Product Guide
46g of protein per serving
Packed with vital proteins, fats and carbs
Leaves you healthy and full
Free of artificial colors, flavors, sweeteners, and preservatives
Whole foods meal replacement powder
Balance of animal and plant protein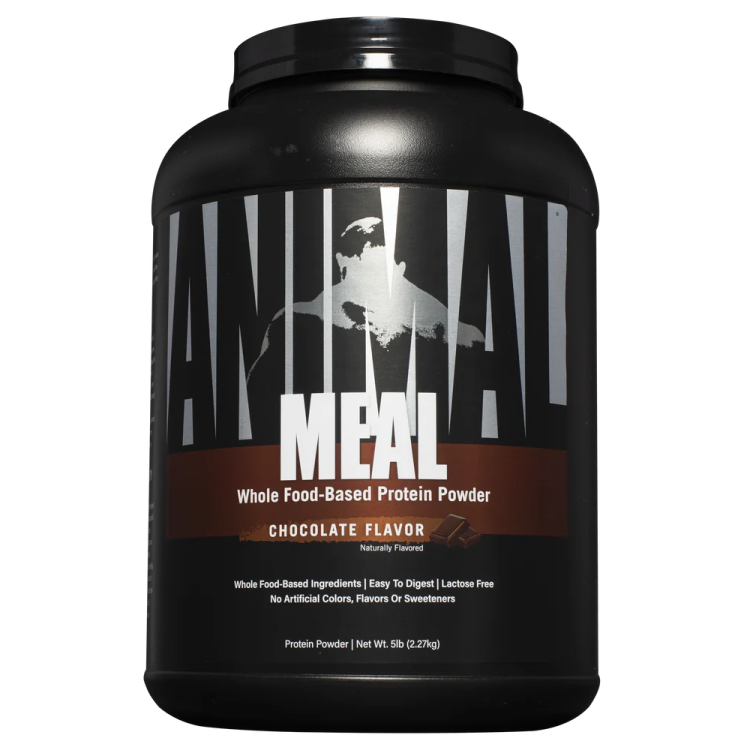 Animal Meal is a premium quality meal replacement shake utilising a unique blend of whole food-based ingredients to achieve a super-efficient and highly digestible source of balanced nutrition perfect for supporting your fitness and training goals whether it be building strength, muscle or improving athletic and sporting performance.
Animal Meal can be used at any time during your training and supplementation cycle. Supporting strength and muscle growth during performance driven training phases and also supporting dieting during cutting phases with its well-balanced nutritional profile keeping you full and satisfied.
While Animal Meal was designed for elite athletes, because of its superior nutritional profile, it can be used by anyone seeking healthy, balanced and easy-to-digest-nutrition no matter their health and fitness goals. Whether you are an avid gym-goer, endurance fan or busy professional Animal Meal can support your goals.
Ingredients
Universal Animal Meal 2.27kg Chocolate
Directions
Mix ~2 heaping scoops of Animal Meal™ replacement powder with 12-16 ounces of your beverage of choice, using a blender or Animal Shaker Cup. For best results, use 1-2 servings per day.