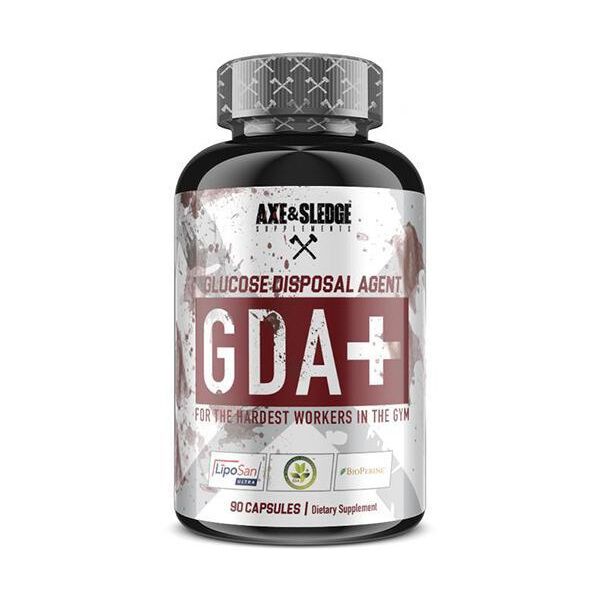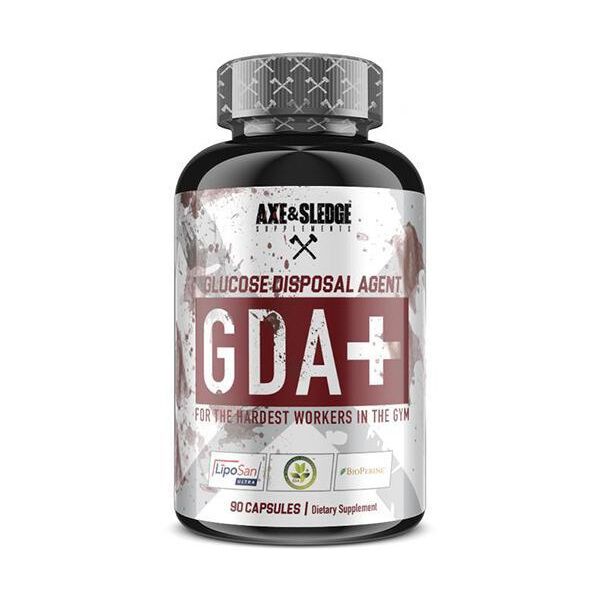 GDA+ 90 Capsules Muscle Building Supplements
Type
Glucose Disposal Agent
GDA+ 90 Capsules
Product Guide
Contains 4 patented ingredients
Boperine for enhanced absorption
Send carbs to the muscle for improved pumps
Help performance and recovery by utilising food better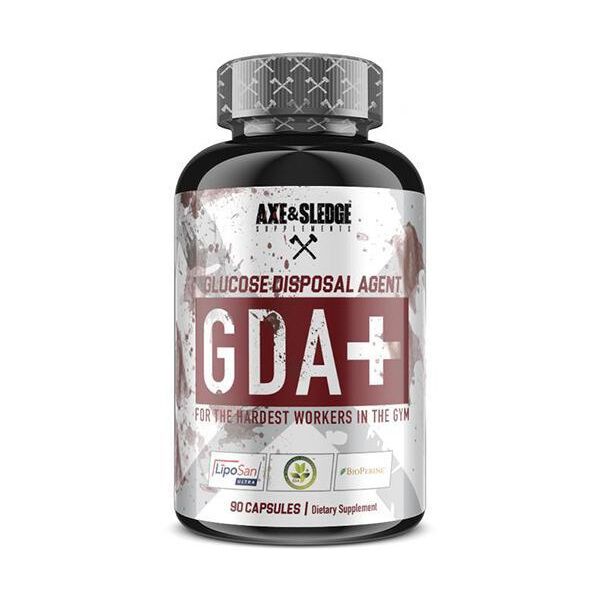 GDA+ is the glucose disposal agent product by Axe & Sledge. Glucose disposal agents contain carbohydrate utilising ingredients while also being designed to block fat and support digestion.
Use with your highest carbohydrate meals of the day to help uptake. Can be implemented with refeed/cheat days on a diet too.
Perfect for those who are pushing food high and want to ensure that their blood glucose levels stay within a healthy range.
Ingredients
Axe & Sledge GDA+ 90 Capsules
Directions
Use two capsules with meals packing 45 to 64g of carbohydrates and 8 to 15g of fat; three capsules for 65 to 84g of carbs and 16 to 24g of fat, and a full four capsule serving with 85+ carbs and 25+ fat.