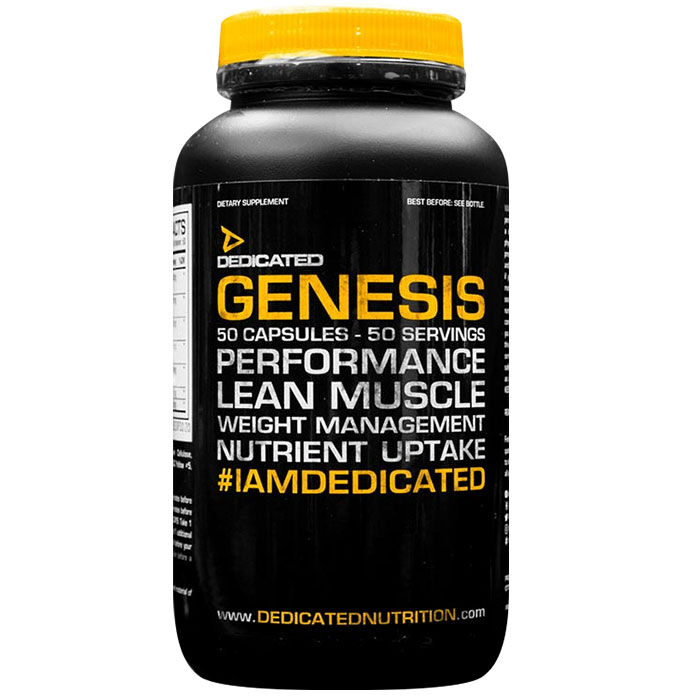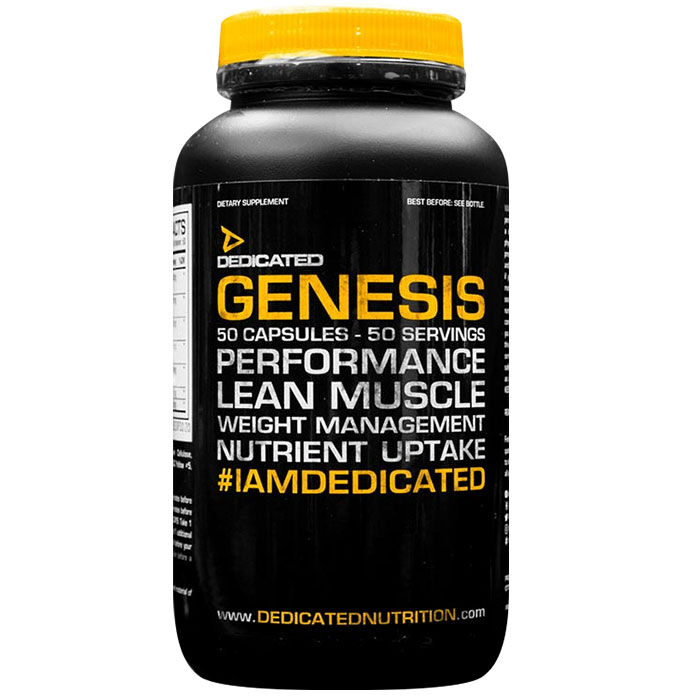 Genesis Muscle Building Supplements
Type
Muscle Building Supplements
Offer
Save 50% on shipping when you spend £150 (UK is FREE over £50).
Genesis
Product Guide
Strength and pump in workout
Nutrient Repartitioning and absorption
Increase training endurance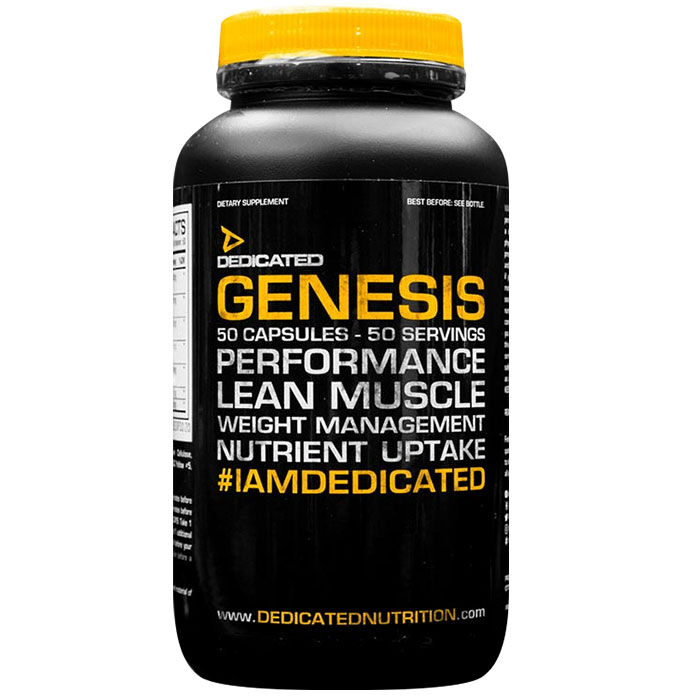 You are training hard, eating right but still not seeing results? This could be down to nutrient absorption. If we don't absorb the food that we eat, we aren't going to grow, recover and our performance both in training and in daily life will reduce. Dedicated introduce GENESIS. Get the most out of the food you eat and start increasing the results from your training.
GENESIS works best when taken before a carbohydrate rich meal. This will help to enhance the absorption of the carbohydrate and store this energy into the muscles. When consumed alongside protein, the protein can then be used by the muscles for growth and repair.
GENESIS is aimed at those athletes looking to get the upper hand and edge with their training. It would best be used by those who are heavy dieting to ensure they are absorbing vitamins and minerals from their diet, and those who are preparing for competitions.