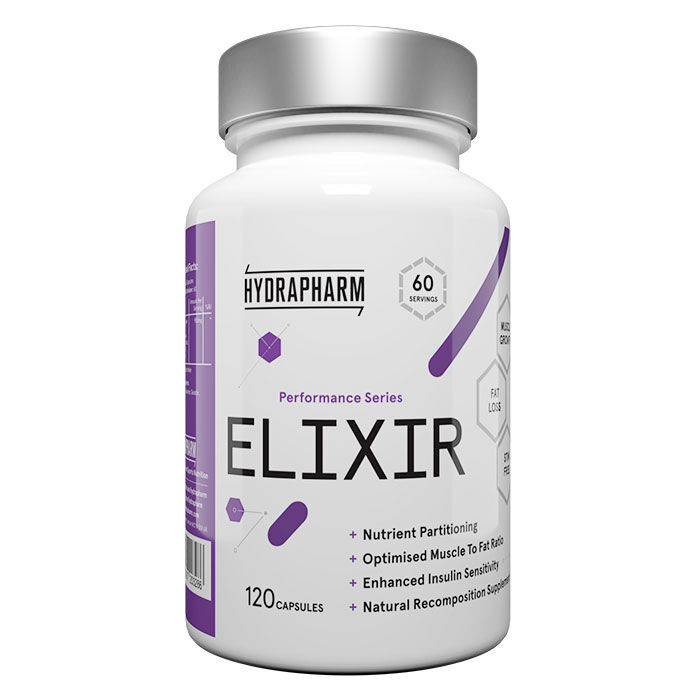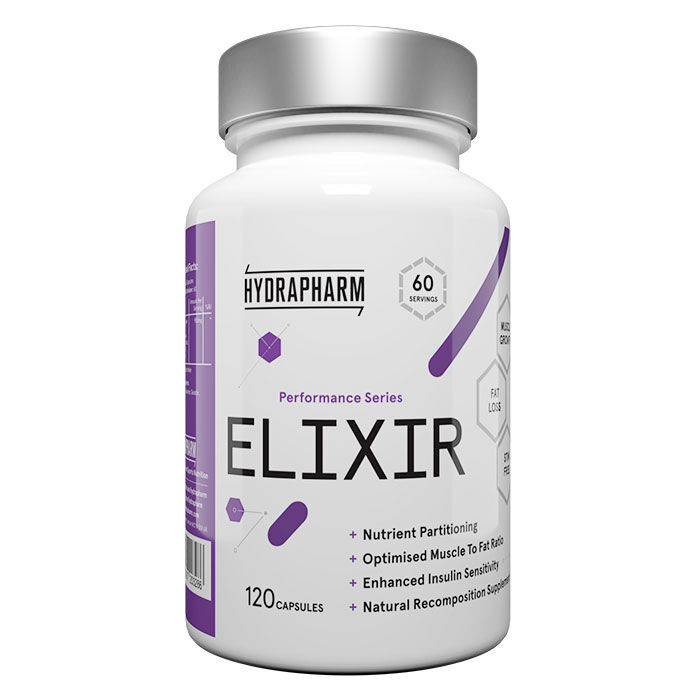 Elixir 120 Capsules Muscle Building Supplements
Type
Muscle Building Supplements
Offer
Save 50% on shipping when you spend £150 (UK is FREE over £50).
Elixir 120 Capsules
Product Guide
Well-researched supplement
Help you stay on target for those gains
Never before seen combination of ingredients
Stackable with any other natural muscle builder
Fuller, harder, and more vascular look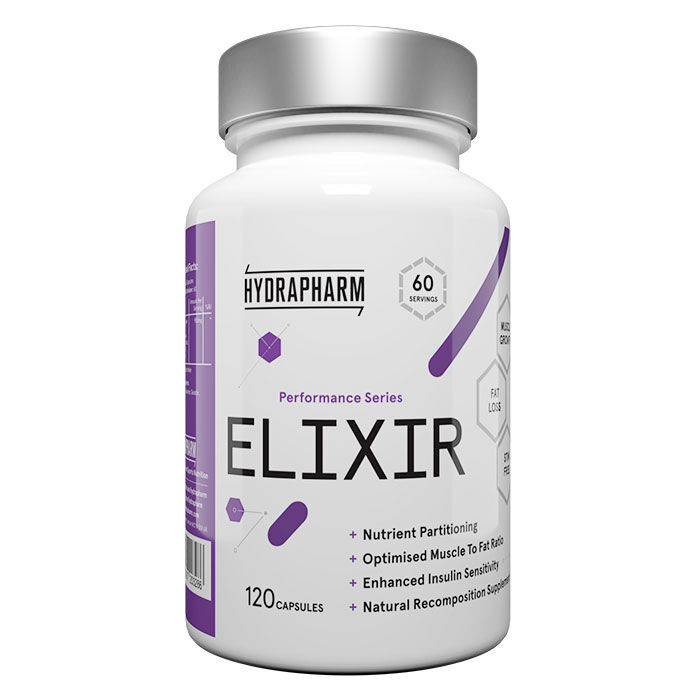 Hydrapharm's Elixir features four unique ingredients, each designed to bring out your muscles and keep the fat at the door.
Elixir can be used during both bulking and cutting phases.
Elixir is suitable for both men and women looking for a product that get the physique they've always wanted and does so naturally without any negative side effects.
Ingredients
Hydrapharm Elixir 120 Capsules
Directions
When Bulking: Take 2 capsules (one serving) 20 minutes before a meal containing at least 50-100 grams of carbohydrates, once in the morning and again in the evening for a total of 4 capsules per day.
When Dieting: Take 1 capsule 20 minutes before a meal containing at least 15 grams of carbohydrates. You can repeat this a further 3 times for 4 capsules in total throughout the day.
General Advice: A perfect time to take Elixir is before your pre-workout meal or your post-workout shake.