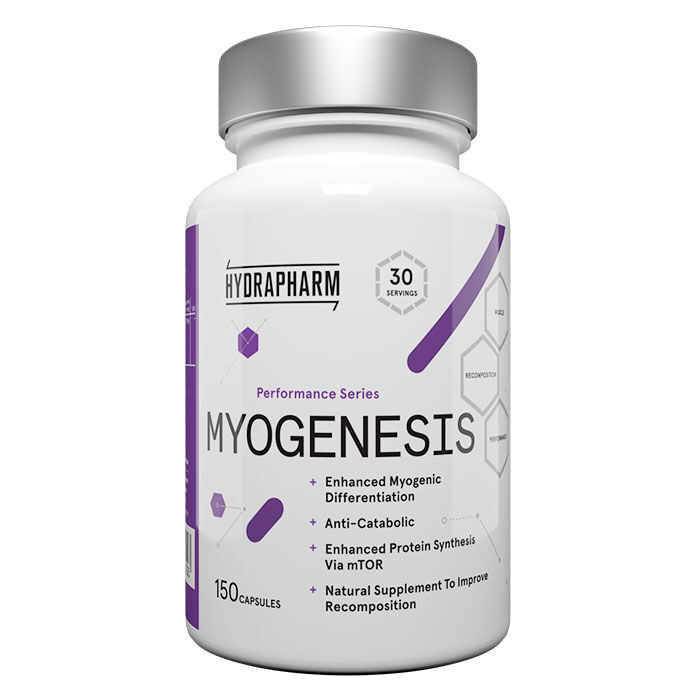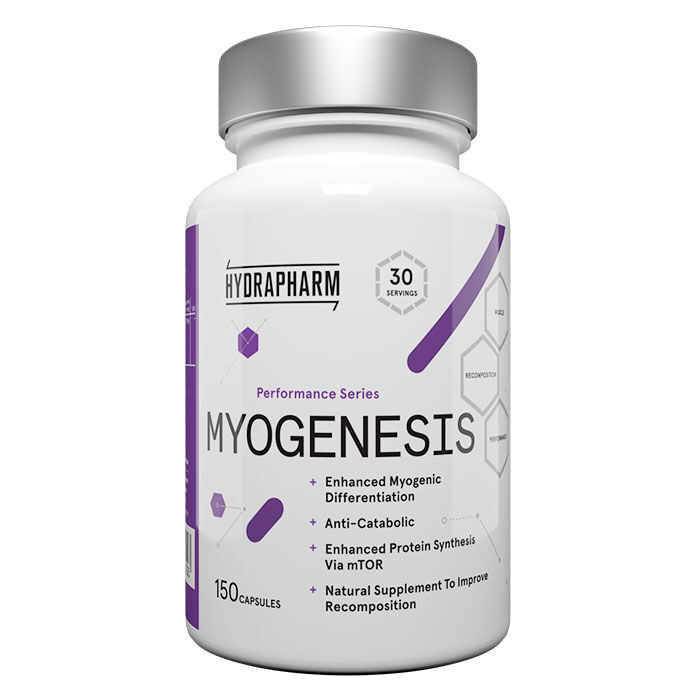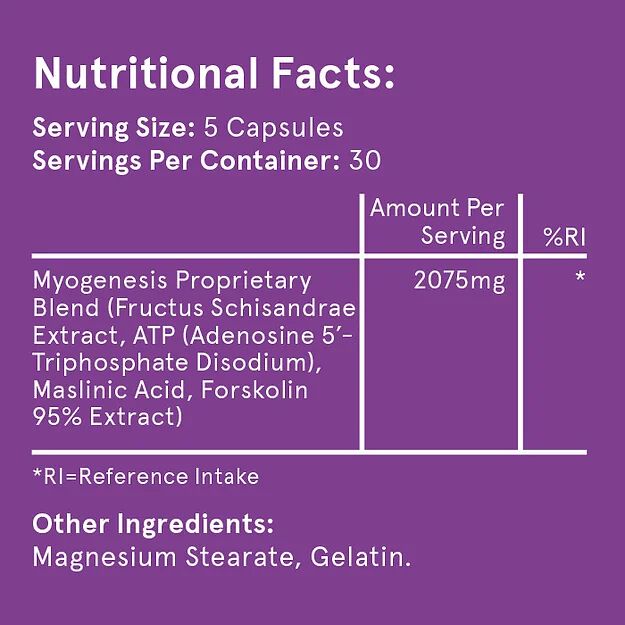 Myogenesis 150 Capsules Muscle Building Supplements
Type
Muscle Builder: Advanced
Offer
Pick 2 FREE items at checkout for every £100 spent to a max of 6 items in total
Offer
Pick 4 FREE items when you spend £200+
Offer
Pick 6 FREE items when you spend £300+
Myogenesis 150 Capsules
Product Guide
Heralds a new era in natural physique enhancing supplements
Keep your muscle in prime position
Protein synthesis like you've never seen
Can optimise body composition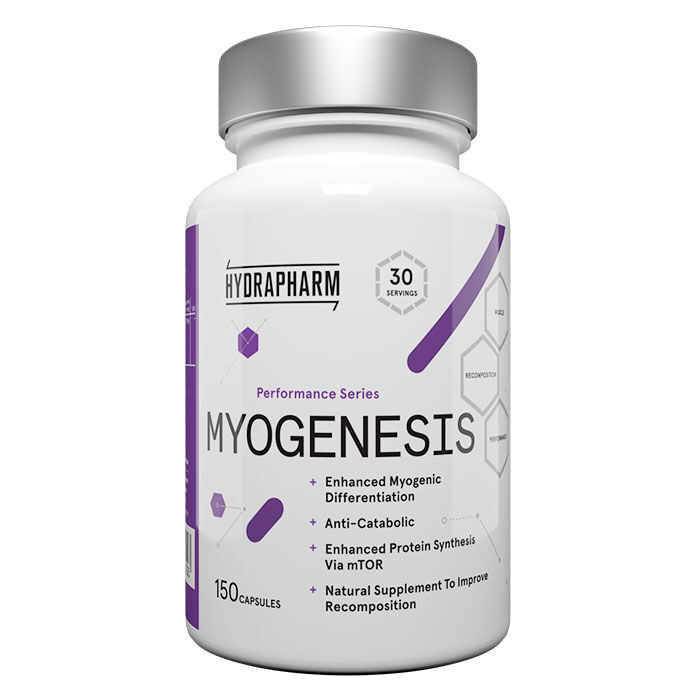 Myogenesis is here to turbocharge recovery and have you on course to achieving your fitness goals with a whole heap of muscle.
Due to its unique formulation, Myogenesis can be taken with any other supplement under the Hydrapharm range. However, it can be used just as much by dieters as those looking primarily to build muscle.
Both men and women can take Myogenesis and see improvements in body composition without any side effects. If you want to get bigger, stronger or leaner, Myogenesis is suitable for you!
Ingredients
Hydrapharm Myogenesis 150 Capsules
Directions
On training days you can take all 5 capsules before exercise. On non-training days you still need to take 5 capsules daily but can choose to spread them over the day with your meals or else take all 5 together with a single meal.