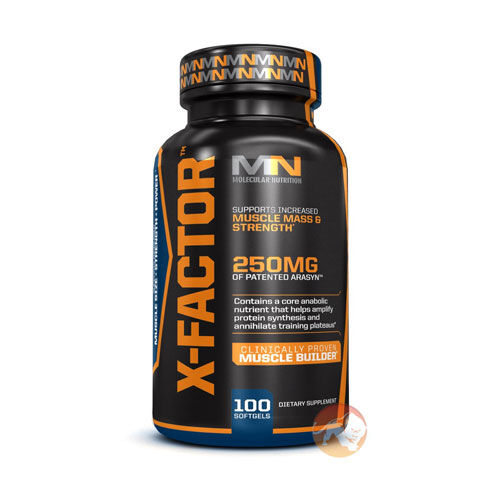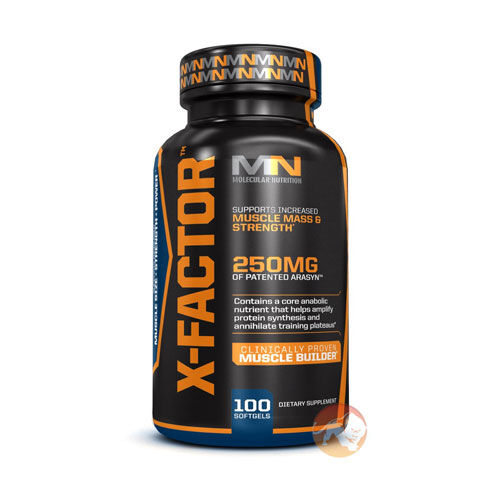 X-Factor 100 Softgels PCT Supplements
Type
Muscle Building Supplements
Offer
Save 50% on shipping when you spend £150 (UK is FREE over £50).
X-Factor 100 Softgels
Product Guide
Increases muscle size and strength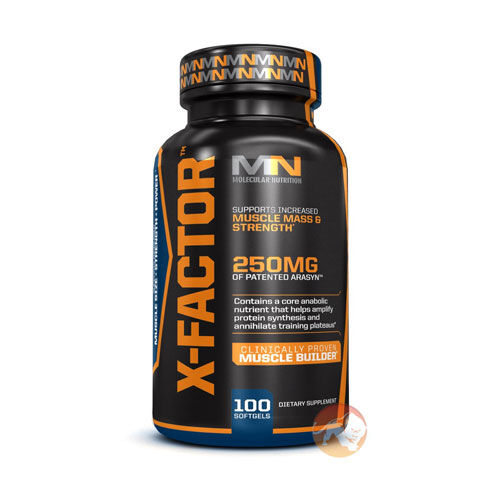 The key ingredient of X-Factor is ARA. As a sports supplement, ARA is used to support increases in muscle size, strength, and power, as well as muscle preservation during fat loss. The ability of ARA to support these goals lies in its fundamental role within the body. ARA is essential for the initiation of muscle protein synthesis following exercise, thus aiding muscle growth.
X-Factor should be taken when you are looking to increase muscle as it supports anabolism (growth). If you take 2 or more softgels per day we recommend cycling (see Directions for Use).
This product is aimed at those who want to increase strength and lean muscle mass. X-Factor provides significant gains in these areas without the need for prohormones.
Ingredients
Molecular Nutrition X-Factor 100 Softgels
Directions
Usage: Take up to 6 servings daily with meals. 1 Softgel Daily: Regular Supplementation. 2-3 Softgels Daily: Moderate Anabolic Support. 4-6 Softgels Daily: Maximum Anabolic Support. If using 2 or more softgels, we recommend a cycle of 50 days on, 50 days off. Do not exceed the recommended dosage. See nutritional table for further information. Do not take this product if you are pregnant or nursing, or have any history of diabetes, asthma, high bloodpressure, high cholesterol, arthritis, heart disease, stroke, colitis, irritable bowel syndrome, cancer, prostate enlargement, gastrointestinal surgery, or any inflammatory disease. Consult with your physician before use if you are taking any medication(s), or suffer from any health condition.