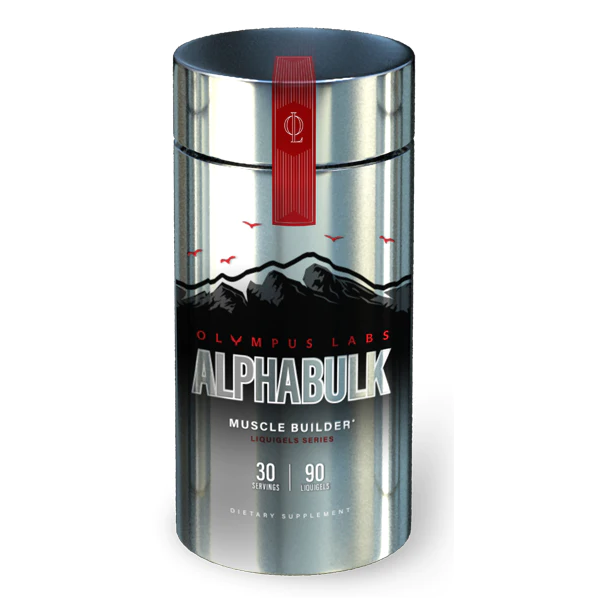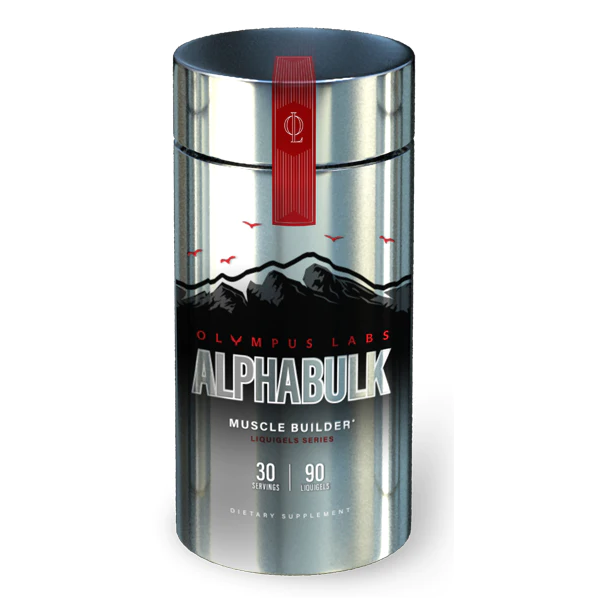 Alpha Bulk 30 servings Muscle Building Supplements
Goal
Muscle Pump/Vascularity
Offer
Pick 2 FREE items at checkout for every £100 spent to a max of 6 items in total
Alpha Bulk 30 servings
Product Guide
Targeted Cyclic-Adenosine Monophosphate-Booster
Boost Muscle Protein Synthesis
Boosts Anabolic Signalling
Supports Lean Muscle Growth
Potent Anti-Catabolic Support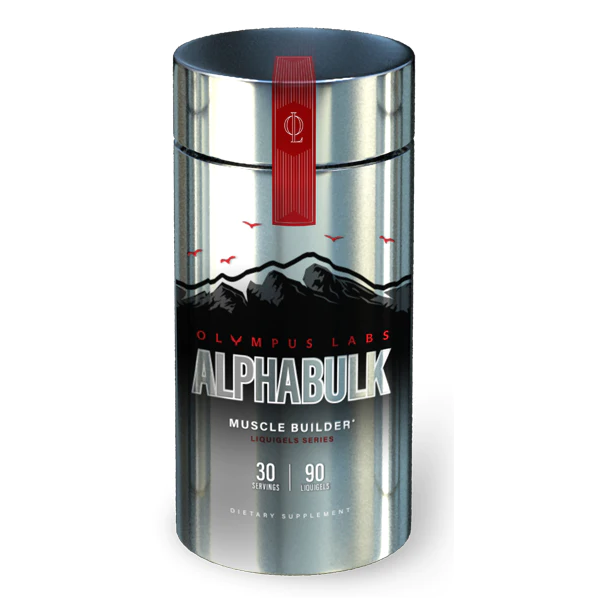 Use Olympus Labs Alpha Bulk for a cutting edge, potent supplement that delivers gains and can transform your body. Amplify your results with increased vascular pumps, increased strength and muscle mass. This cutting edge formula will surprise you with its super effectiveness.
Incorporate Olympus Labs Alpha Bulk into your training routine during bulking or strength-focused phases. Whether you're a seasoned lifter or just starting, Alpha Bulk can push your gains to new heights. Fuel your muscles and achieve unprecedented results.
Olympus Labs Alpha Bulk is the ultimate choice for dedicated fitness enthusiasts, bodybuilders, and strength seekers. If you're committed to serious muscle growth and improved performance, Alpha Bulk is your go-to supplement for unlocking your true potential.
Ingredients
Olympus Labs Alpha Bulk 30 servings
Directions
Take 1 Serving (3 Liquigels) with a glass of water 30-45 minutes before your workout. On non-training days, take 1 Serving on an empty stomach before breakfast. Do not exceed 1 Serving in a 24-hour period. Read the entire label before use and follow directions provided.