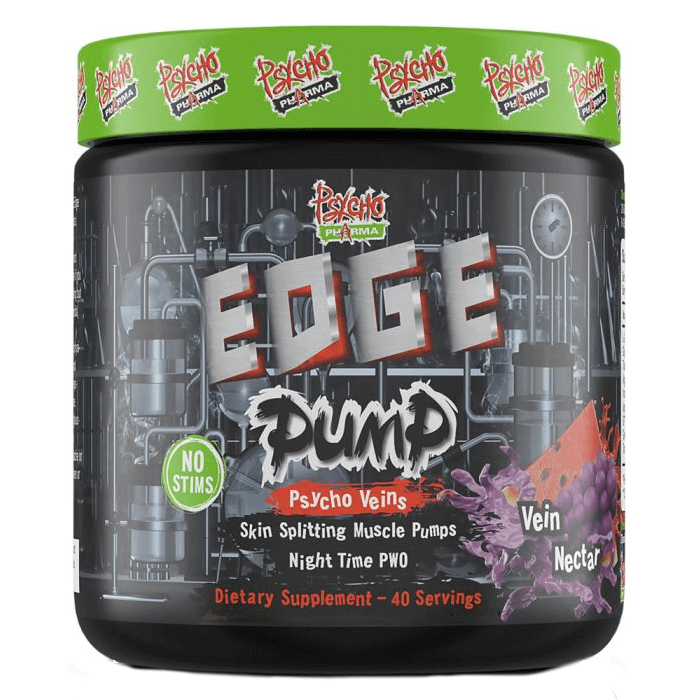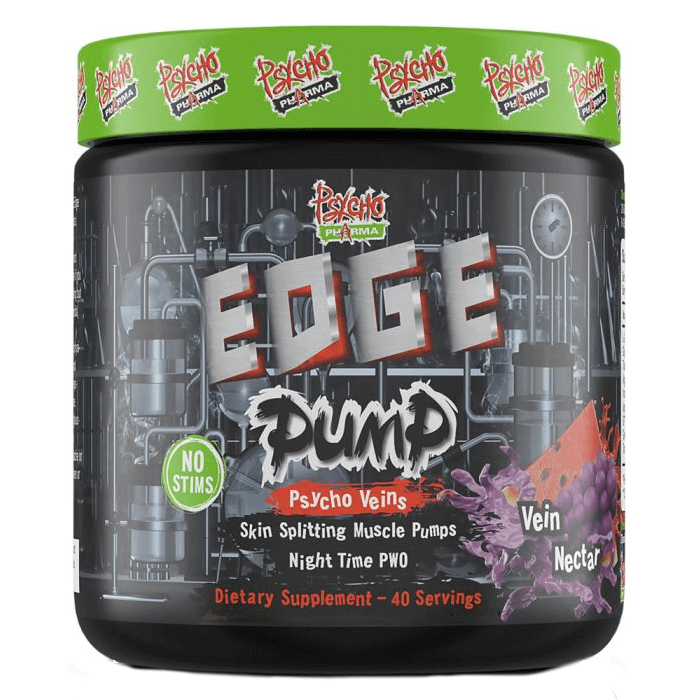 Edge Pump 40 Servings Vein Nectar Muscle Building Supplements
Goal
Muscle Pump/Vascularity
Offer
Get 30% off on all clearance products!
Edge Pump 40 Servings Vein Nectar
Product Guide
Natural energy boosting compounds
Help increase focus in the gym
Contains Glycerpump for extreme vasodilation
Combine with a pre workout for an insane workout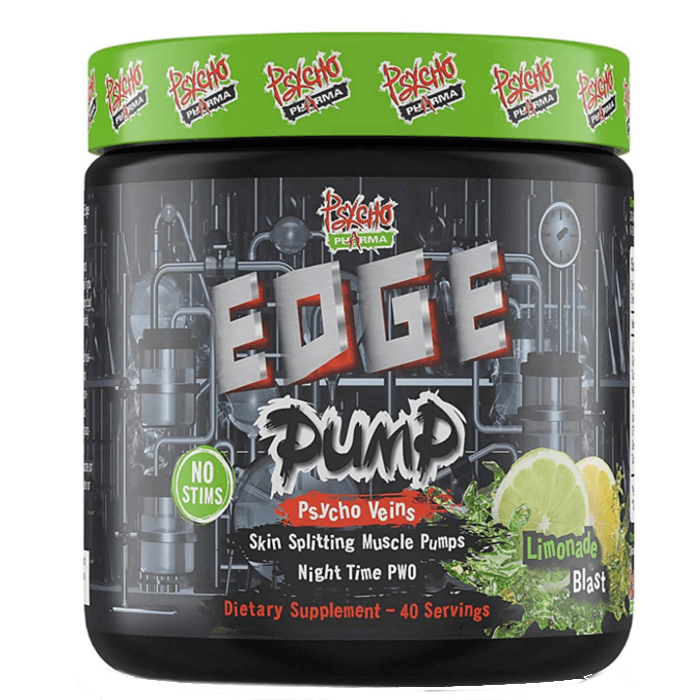 Increasing your nitric oxide production will increase muscle pumps and fullness through dilating blood vessels, therefore allowing for a greater amount of blood to reach the muscles. The intense and long-lasting pumps that you can achieve from Psycho pharma Edge Pump are like no other. With 6 ingredients that are combined into this ultimate pump formula to improve vascularity and enhance nutrient and blood flow to your working muscles.
Edge Pump can be used daily if desired to deliver a full, vascular look all day every day. For those high rep and high volume sessions, a pump formula delivers what you always want; that ultimate pump you've always been chasing.
Those wanting to experience the greatest fullness they have ever felt, alongside increased focus in your workout. Edge Pump is suitable for all ages and both sexes as well as dieters and those looking to bulk.
Ingredients
Psycho Pharma Edge Pump 40 Servings Vein Nectar
Directions
Add 1 or 2 scoops of Edge Pump to 200ml of water and consume 20 minutes before your workout.