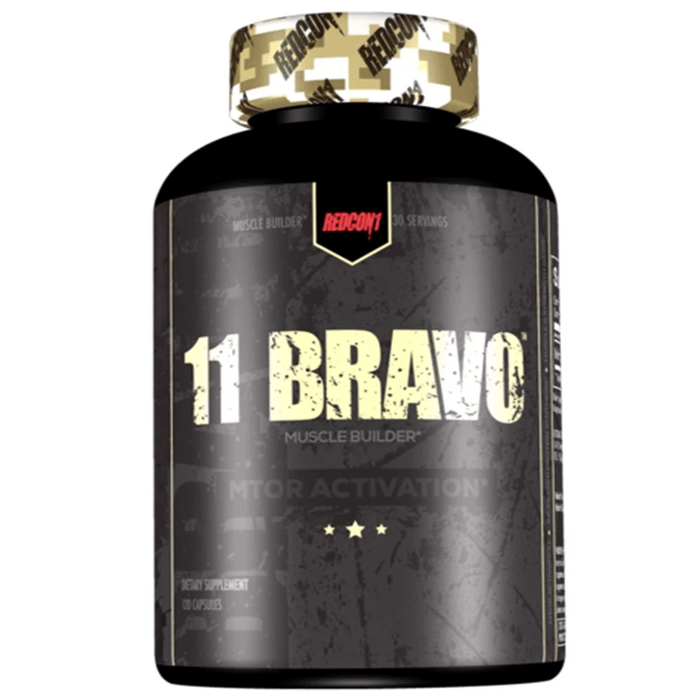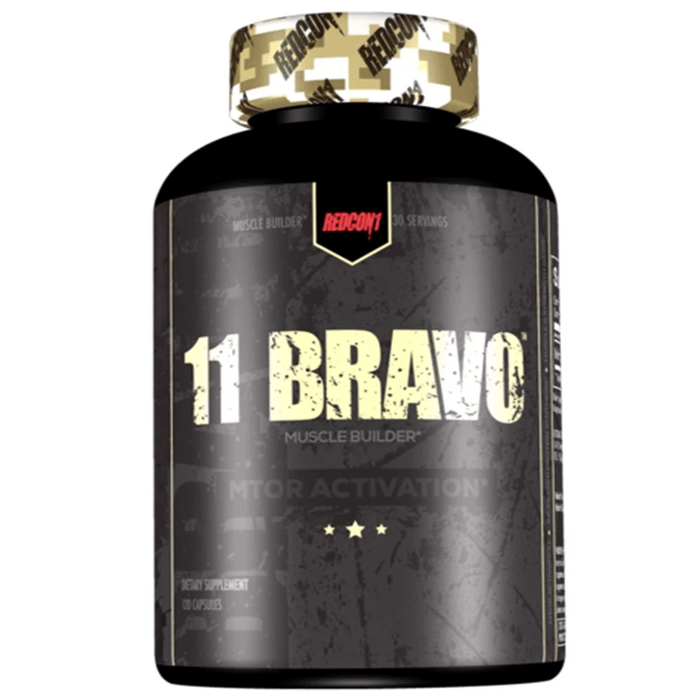 11 Bravo 60 Capsules
Product Guide
Directly activates mTOR to induce increases in muscle strength
Enhances fat loss compared to placebo in two studies
Natural supplement with no side effects at all
Provides a 750mg dose of the mediator
Increases muscle mass over 8 weeks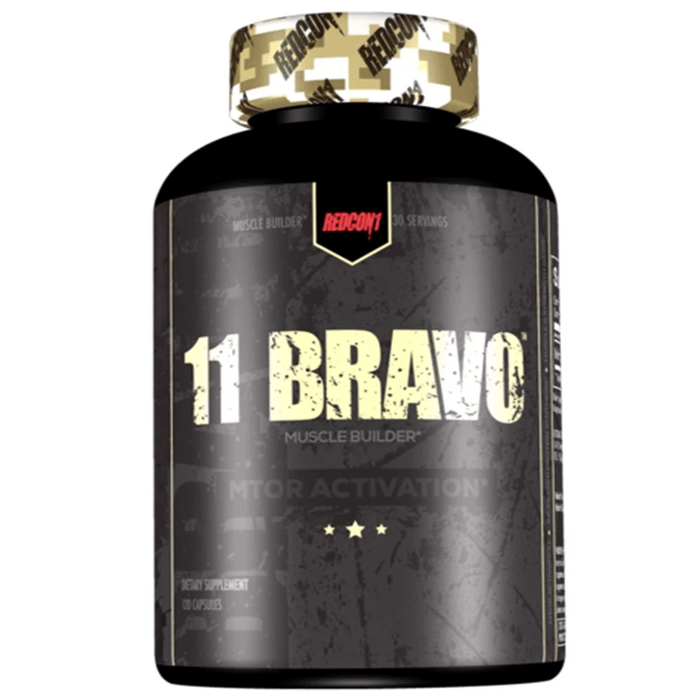 Ingestion of phosphatidic acid has been shown to activate the mTOR pathway which stimulates more muscle protein synthesis. By increasing MPS more protein which is taken in through the diet is translated into new muscle. With a suitable training regime and diet, 11 Bravo can accelerate your muscle-building capacity.
11 Bravo is a mediator of muscle protein synthesis. It contains 750mg of the mediator that subjects consuming it saw double muscle mass gain and increased strength. This can be useful in a bulking diet with heavy training, or on a cutting diet to reduce the amount of muscle protein breakdown.
Both male and females can take 11 Bravo to promote lean muscle tissue. Phosphatidic Acid is safe for both sexes to use, with no negative side effects on hormones or health measures.
Ingredients
REDCON1 11 Bravo 60 Capsules
Directions
Take 4 capsules in the morning with a large protein rich meal