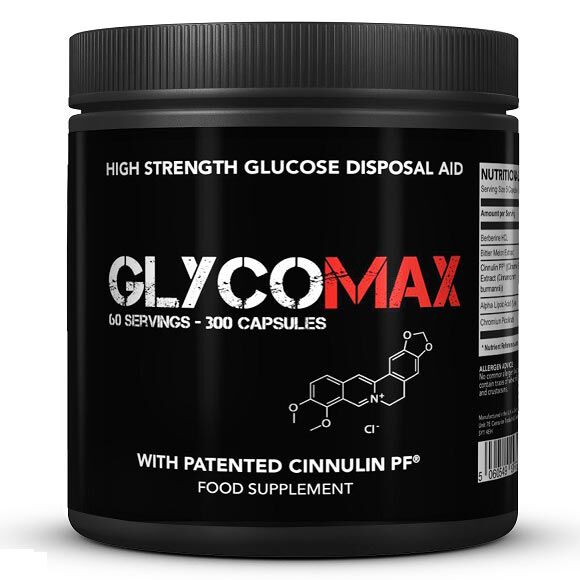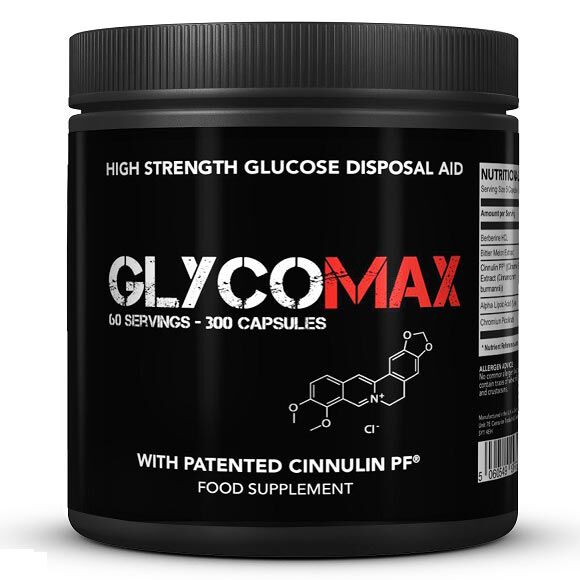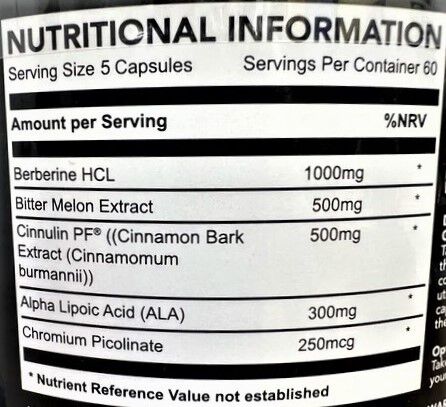 Glycomax 300 Capsules Muscle Building Supplements
Glycomax 300 Capsules
Product Guide
High strength glucose disposal aid
Helps regulate glucose levels
Improves insulin release, response and sensitivity
Helps improve body composition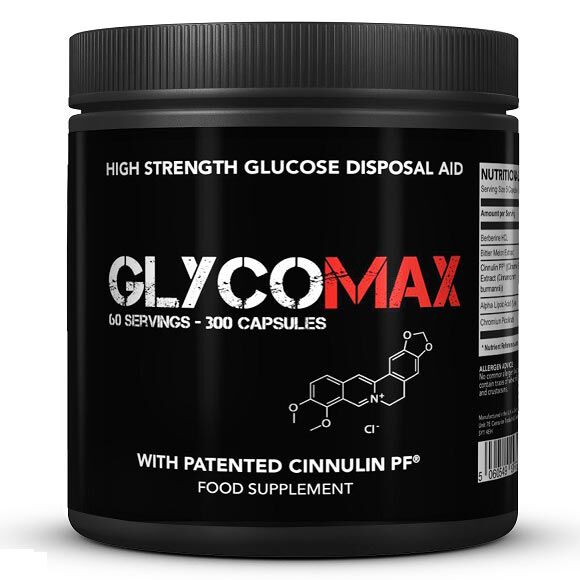 You would use Glycomax with your largest carbohydrate meals when you're trying to gain lean muscle mass. Or you can split it and use a small amount with lots of carb meals when you're trying to lose body fat. It'll help you maintain body mass and help you get better pumps in the gym. You'll feel incredible pumps when using a full serving of Glycomax pre-workout with a large ingestion of carbohydrates before your workout. <p> The ingredients in Glycomax are very simple, containing only 5 key ingredients. Cinnamon bark extract, Berberine HCL and Alpha-lipoic acid (ALA) are the 3 primary glucose disposal aids and are highly dosed in Glycomax for optimal results.
Glycomax can be used year-round and is a versatile supplement so can be used at any point in your supplementation cycle during both your lean muscle gaining phase as well as your fat loss phase.
Glycomax can be enjoyed by any fitness enthusiast with body composition goals, including men and women who are either looking to gain lean muscle mass or looking to reduce body fat.
Ingredients
Strom Sports Glycomax 300 Capsules
Directions
For general Use take 1 serving of 5 capsules spread throughout the day with your carbohydrate meals. For use when dieting take 2 capsules up to 5 times per day with your carbohydrate meals. Advanced Users may want to use up to a maximum of 2 servings (10 capsules) spread through the day with carbohydrate meals.