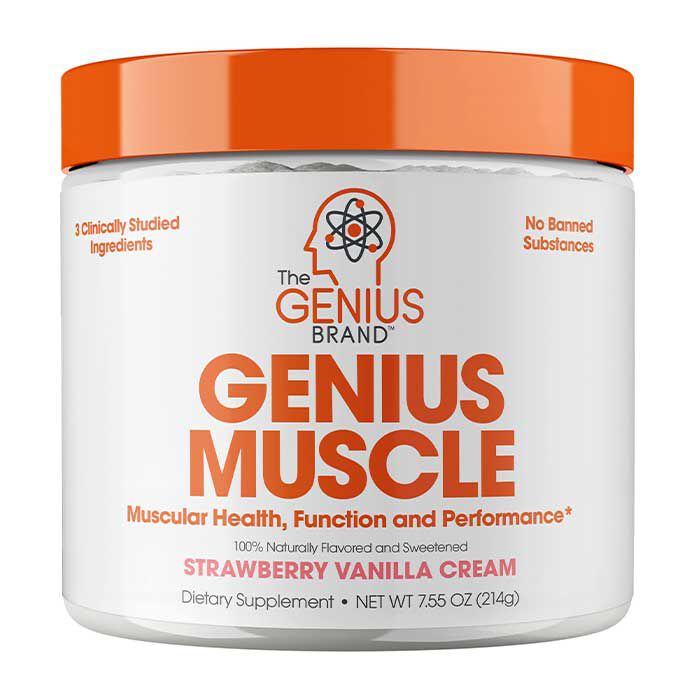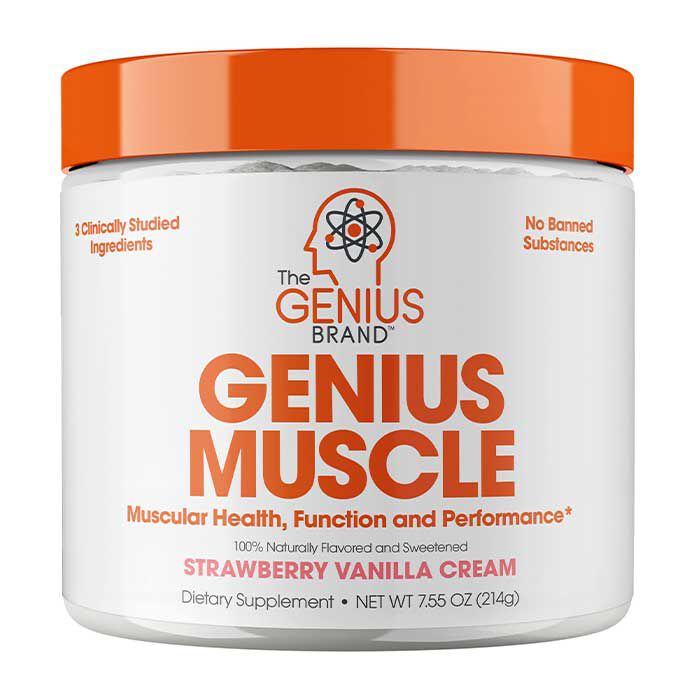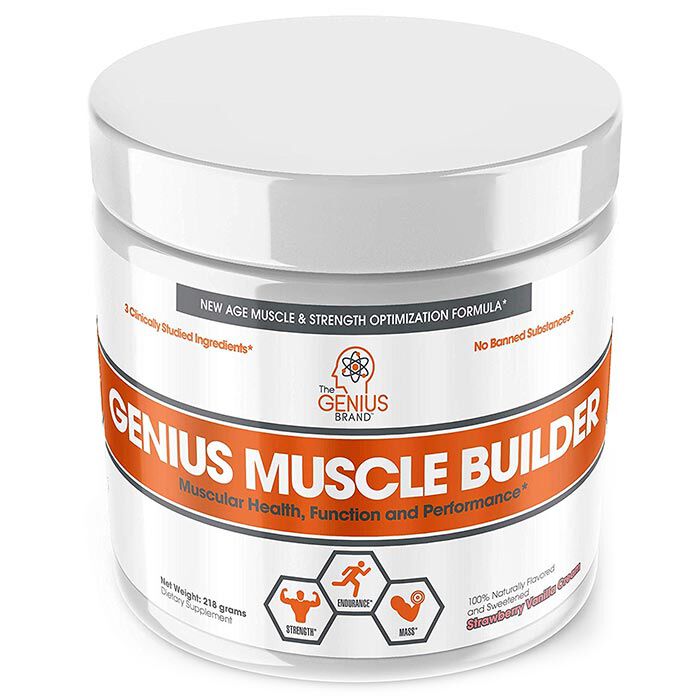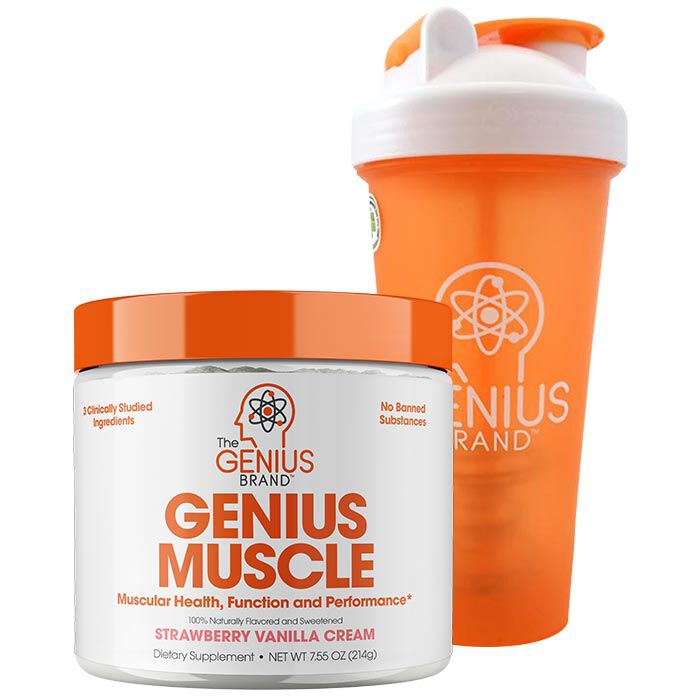 Genius Muscle Builder 30 Servings Strawberry Vanilla Cream Muscle Building Supplements
Type
Muscle Building Supplements
Offer
Save 50% on shipping when you spend £150 (UK is FREE over £50).
Genius Muscle Builder 30 Servings Strawberry Vanilla Cream
Product Guide
Excellent natural muscle building formula
4 ingredients, each at clinically validated doses
Three trademarked ingredients for quality assurance
Phosphatidic acid enhances muscle growth
HMB for better muscle recovery
Peak O2™ for better performance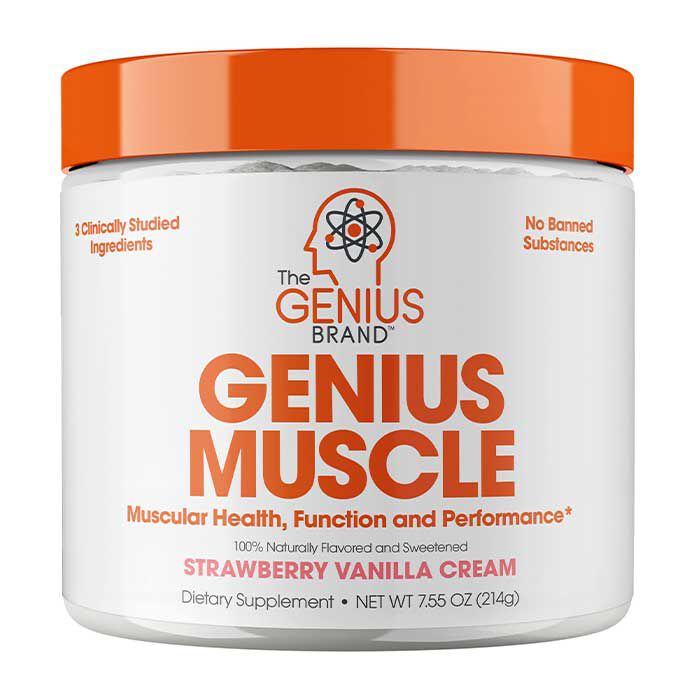 Fans of Genius will of course love Genius Muscle Builder but anyone who wants a natural muscle builder can do a hell of a lot worse than starting here. Containing no less than three trademarked ingredients, with each one included at the required dose and backed up by copious amounts of clinical research, Genius Muscle Builder even simplifies how to deliver them by providing them in a powdered form so one scoop gives you everything you need for faster gains in the gym. No more messing about with multiple capsules and having to remember to take them at each meal!
Genius Muscle Builder can be taken year-round if desired but we tend to think it is best employed when the goal is either muscle growth or where training volume is increased such as during a peaking cycle where both training intensity and volume can increase.
Both men and women seeking better progress in the gym for a natural supplement that is guaranteed to be safe.
Ingredients
The Genius Brand Genius Muscle Builder 30 Servings Strawberry Vanilla Cream
Directions
On workout/training days, mix 1 scoop of Genius Muscle Builder with 350ml of cold water and consume 45 minutes before training. On non-training days, mix 1/2 scoop with 200ml of water and consume first thing in the morning on an empty stomach,