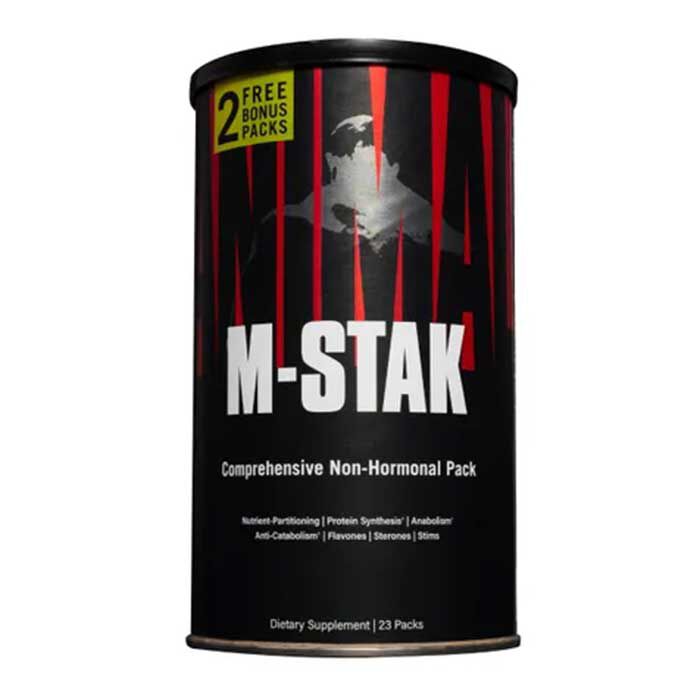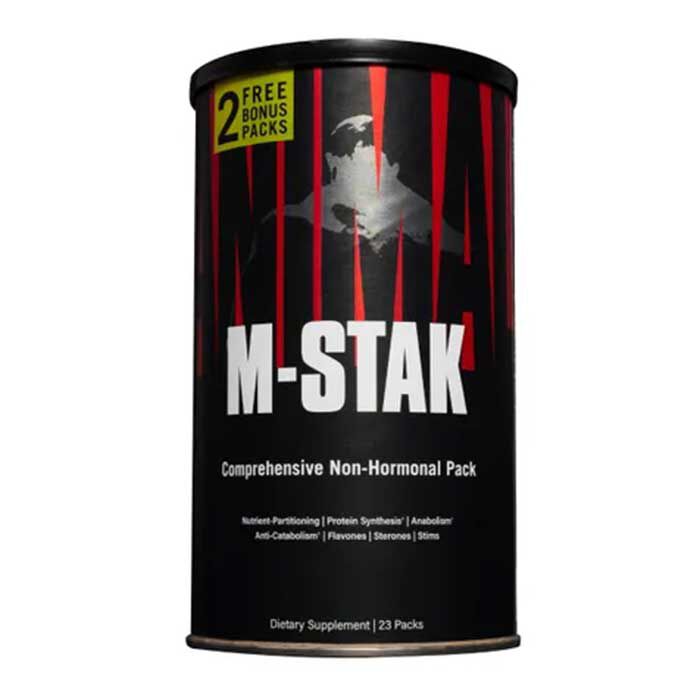 Animal M-Stak 21 Paks
Product Guide
Designed for hard gainers everywhere
Optimise muscle growth via several pathways
Safe and natural product with no side effects
Ecdysterone and Turkesterone are completely non-hormonal
Ingredients that support energy levels
Anti-catabolic amino formula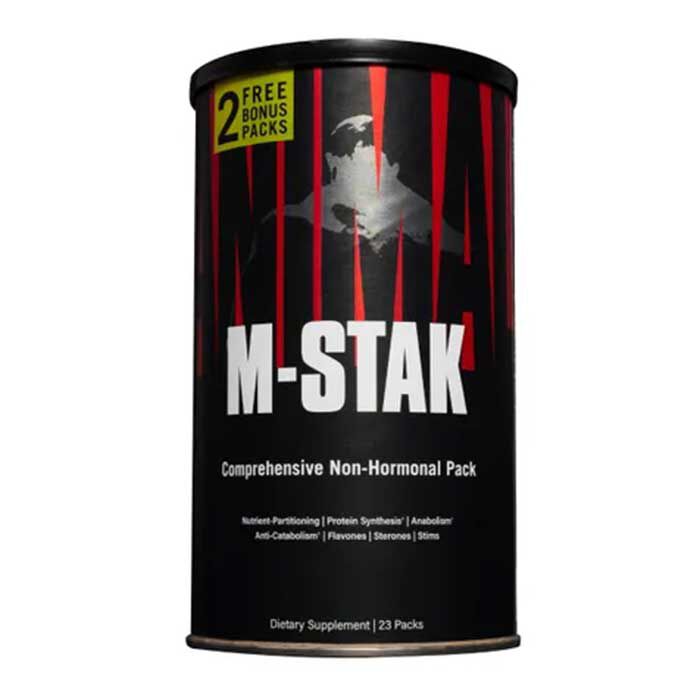 Universal's Animal M-Stak contains natural ingredients such as Ecdysterone and Turkesterone which have shown to increase natural testosterone levels as well slightly increase the production of human growth hormone.
Since the main goal of this product is to optimise muscle growth it is recommended to be consumed during the bulking periods when you are in a caloric surplus so that your body is consuming enough food for building new muscular tissue.
Animal M-Stak has been specifically formulated with ingredients to aid those hardgainers who struggle to put on mass.
Ingredients
Universal Animal M-Stak 21 Paks
Directions
Take one pak every day for 21 consecutive days. On training days, take pak 45 minutes prior to exercise. On non-training days, take pak in the morning or early afternoon.