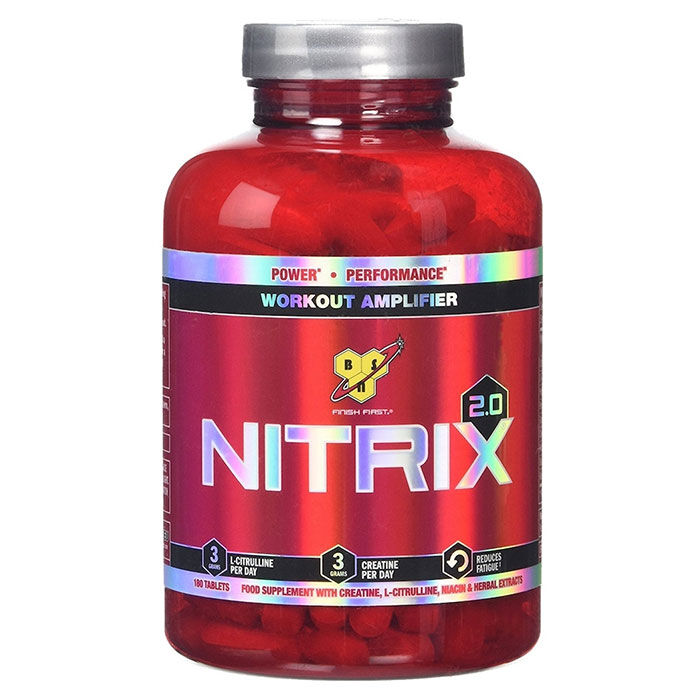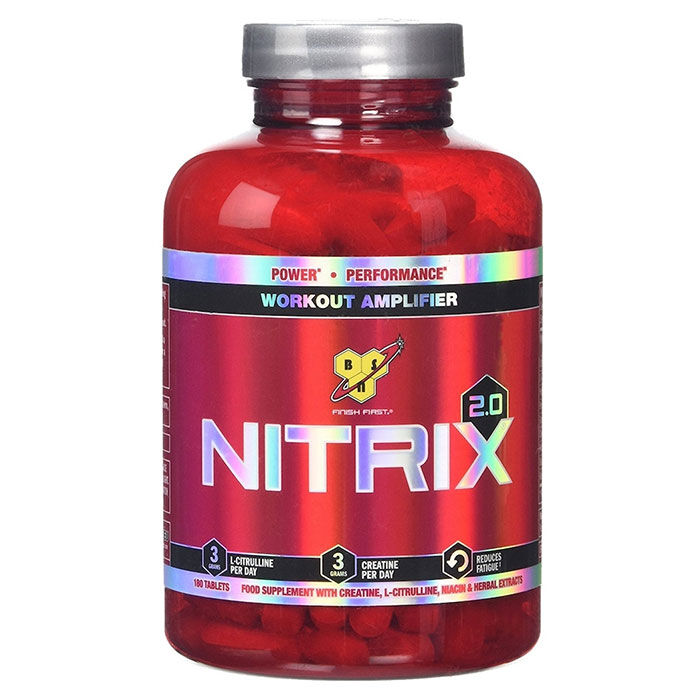 Nitrix 2.0 180 Caps
Product Guide
Increases muscle endurance
Helps with increasing bloody supply to muscles
Great for muscle definition
Heightens the mind-muscle connection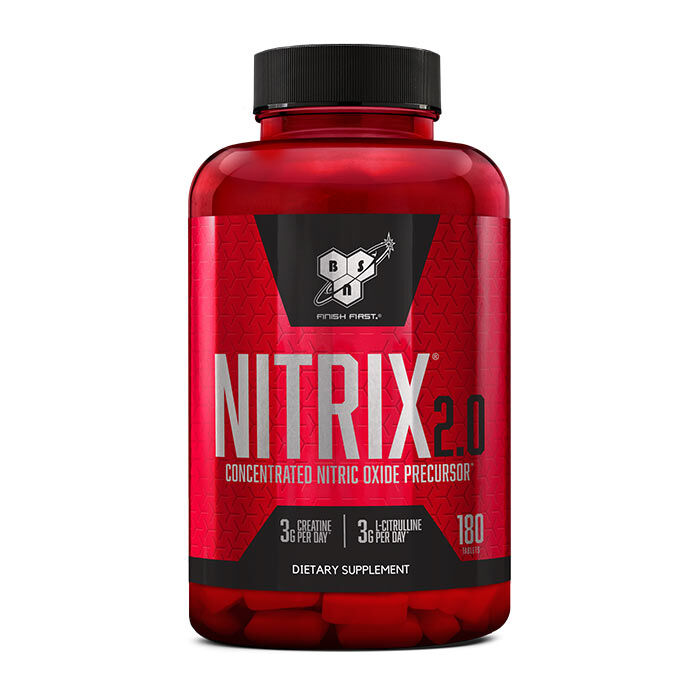 Containing ingredients such as L-Arginine AKG, L-Arginine Ethyl Ester and L-Citrulline which work simultaneously to increase nitric oxide production in the muscles therefore producing immense muscular pumps. Also containing Creatine blend which not only increases cell volume making muscles feel bigger but also increases strength output so therefore more weight can be lifted.
BSN Nitrix is a product that is used for improving the intensity of the workouts.
Nitrix by BSN has been specially formulated for men who are looking for extreme pumps and vascularity but can be consumed by women as it is used for muscle recovery.
Ingredients
BSN Nitrix 2.0 180 Caps
Directions
Under 200 lbs: As a dietary supplement, take 3 tablets 3 times per day, every day, on an empty stomach Over 200 lbs: Take 4 tablets 3 times per day, every day, on an empty stomach