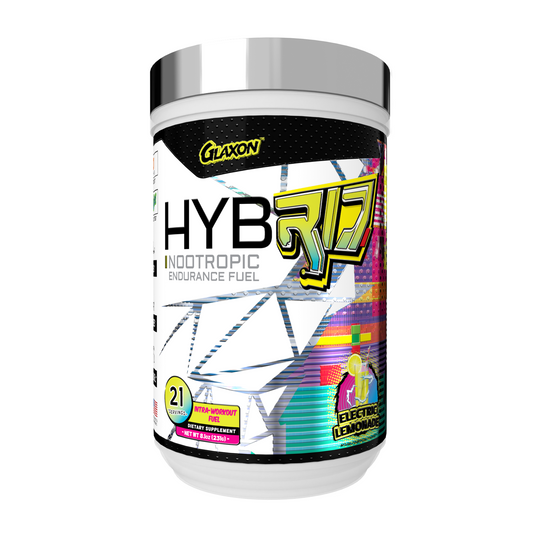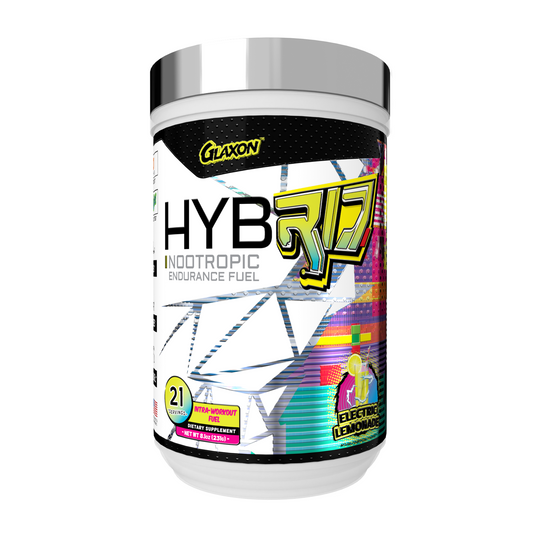 Hybrid 21 Servings Electric Lemonade
Product Guide
Nootropic & endurance fuel
Increased energetic output
Improved muscular endurance
Elevated nootropic experience
Increased hydration with Astrolyte™ electrolytes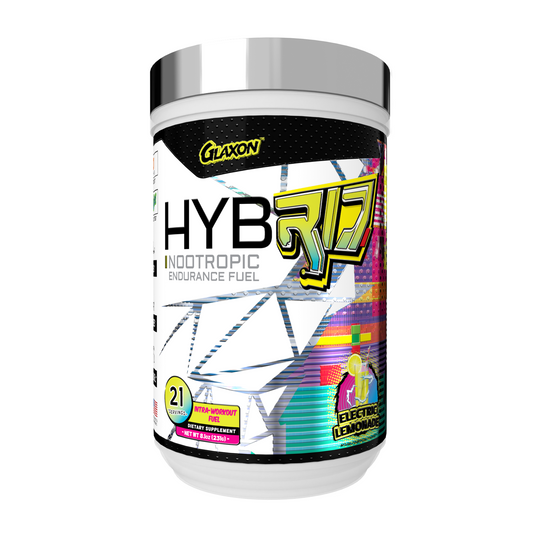 Use Hybrid by Glaxon to improve physical and mental performance. Hybrid helps increase the body's ability to make ATP, the energy that the body runs on. Additionally, Hybrid's Astrolyte Electrolyte Blend replenishes minerals lost through sweating, rehydrates the body and has more electrolytes from the beta hydroxybutyrate salts themselves. D-Ribose is included to facilitate the creation of ATP, but Hybrid also features a combination of Fructooligosaccharides and Inulin (insoluble carbohydrates) which enhance mineral and electrolyte absorption. <p> Hybrid works by enhancing ATP production via D-Ribose - a key carbohydrate in ATP synthesis and D-beta hydroxybutyrate - the most biologically active form of exogenous ketones. The heart, liver, brain, and muscles utilise ketones very quickly and favour them ahead of metabolising carbohydrates. This combination of both ketones and carbs creates an improved continuous energy state that can help fuel physical and mental activity.
Hybrid by Glaxon can be used year-round at any point during your supplementation cycle. Use when you feel you want added energy either physically or mentally to tackle your training and other strenuous work throughout the day.
Hybrid by Glaxon is suitable for use by anyone looking to improve physical or mental performance. Whether a heavy gym goer looking to fuel strenuous exercise or for use to improve mental performance for daily activities.
Ingredients
Glaxon Hybrid 21 Servings Electric Lemonade
Directions
Mix each serving (1 level scoop) of Glaxon Hybrid with 500ml of water and consume 30-45 minutes before exercise, or daily as desired. Do not exceed 2 servings per day. USE ONLY AS DIRECTED.