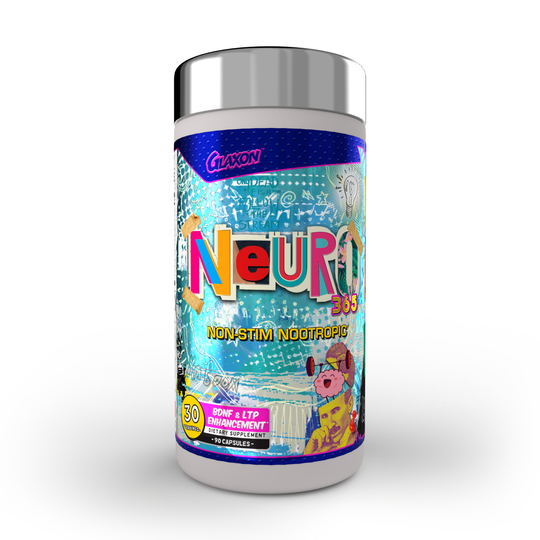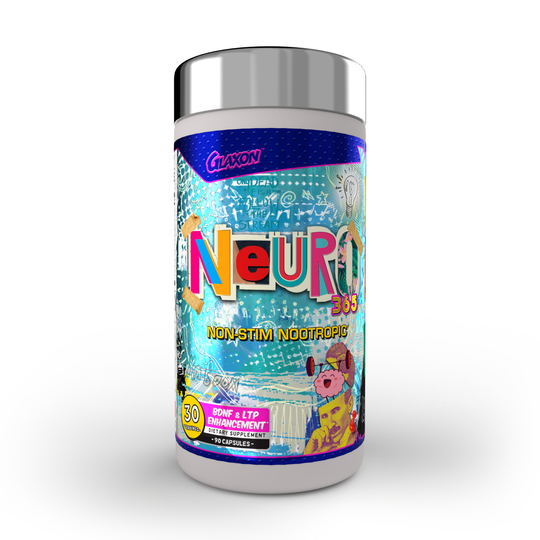 Neuro 365 Non Stimulant Nootropic 90 Capsules Nootropic Supplements
Offer
Buy 1 Get 1 Half Price on Glaxon!
Offer
Pick 2 FREE items at checkout for every £100 spent to a max of 6 items in total
Offer
Pick 4 FREE items when you spend £200+
Offer
Pick 6 FREE items when you spend £300+
Neuro 365 Non Stimulant Nootropic 90 Capsules
Product Guide
Enhances Memory Formation
Elevates User's Ability to Acquire and Organise Mental Information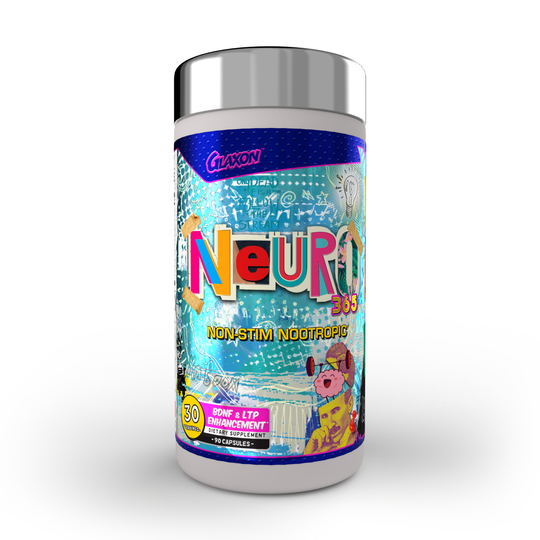 Neuro 365 is specifically formulated to increase long-term potentiation (LTP) which has significant implications for learning and memory. Most of this is mediated through the activity of NMDA (n-methyl-d-aspartate) receptors in the brain. Several ligands and cofactors were chosen to specifically target this receptor to increase the body's ability to form stronger neuronal connections through LTP. <P> Secondly, Neuro 365 is formulated to promote the body's use of brain-derived neurotrophic factor (BDNF) which activates neurogenesis associated with exercise, and also triggered by activation of NMDA receptors. BDNF has neuroprotective effects, while also supporting learning, memory, and higher thinking.
Neuro 365 can be taken at any time of day, year round, to help you achieve your cognitive goals specific to learning and memory.
Neuro 365 is ideal for anyone looking for a nootropic to elevate their cognitive functioning, that can be taken every day but without the caffeine. Perfect for those who like to get their caffeine from other sources throughout the day but still want a nootropic to complement those effects.
Ingredients
Glaxon Neuro 365 Non Stimulant Nootropic 90 Capsules
Directions
Take 3 capsules per day. These can be taken either all at once in the morning or gradually spread out throughout the day approximately timed with meals.