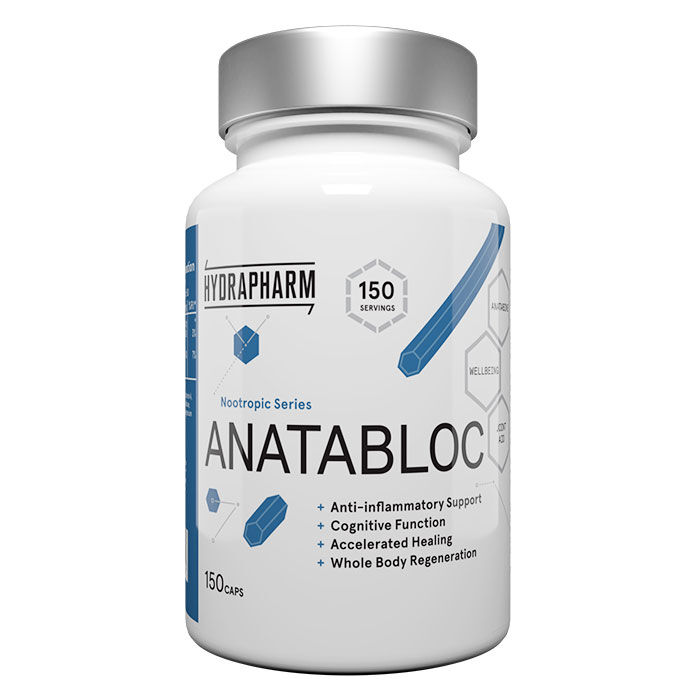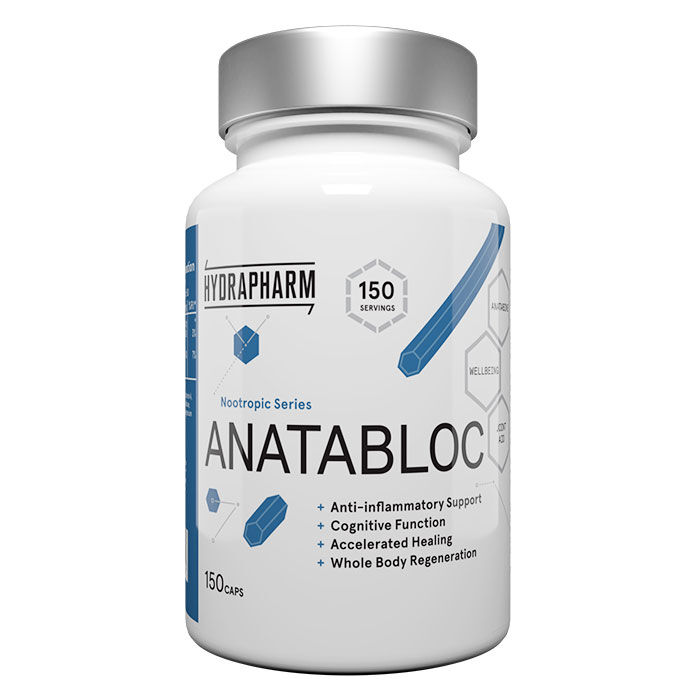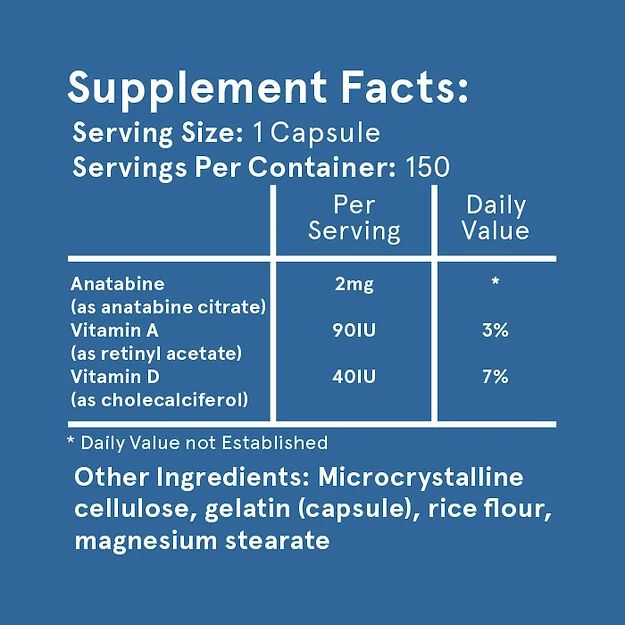 Anatabloc 150 Capsules Nootropic Supplements
Type
Multivitamin: Nootropic
Anatabloc 150 Capsules
Product Guide
Pure Anatabine 115% more potent than Anatabine Citrate
Provides strong anti-inflammatory properties
Lucid and fluid mobility in your joints
Powerful nootropic for enhanced memory and attention
Ingredient backed by scientific research
Suitable for everyday use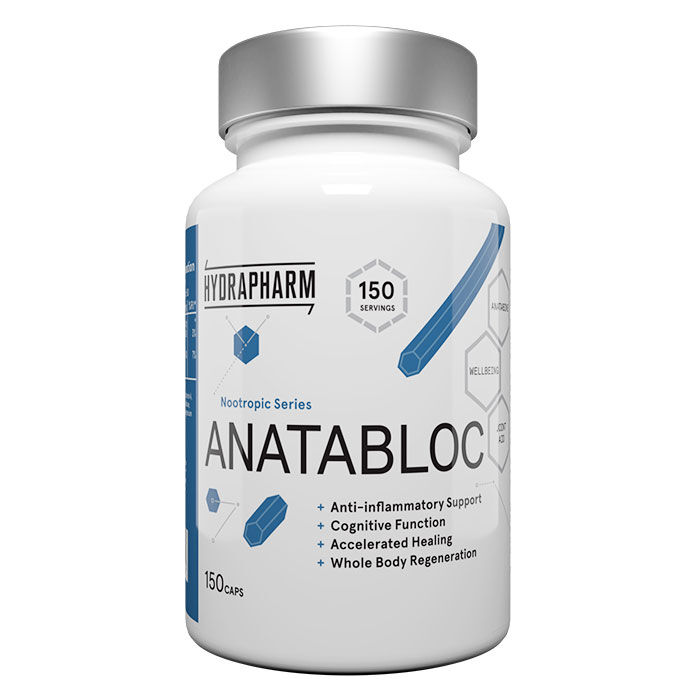 This supplement has been shown to display enhanced nootropic abilities. Feel your mentality reach its peak, and fight through stress and fatigue like it doesn't exist.
This product can be taken year-round and can support any fitness goal. Anatablok is best suited for periods where you really need that extra mental and intellectual horsepower: a super important deadline, when your preparing for a competition, etc.
This product can be used by those who are looking for that mental edge in the gym, for important events/ periods in life or for everyday use. It's for those constantly looking to improve themselves and always looking for that edge – those individuals who don't believe in limits and want to achieve greatness with their lives.
Ingredients
Hydrapharm Anatabloc 150 Capsules
Directions
Weight 45kg-55kg - 1 capsule 2 times per day
Weight 55.1kg-77kg - 1 capsule 3 times a day
Weight 77.1kg-100k - 1 capsule 3 times a day
Weight 100kg+ - 1 capsule 4 times a day