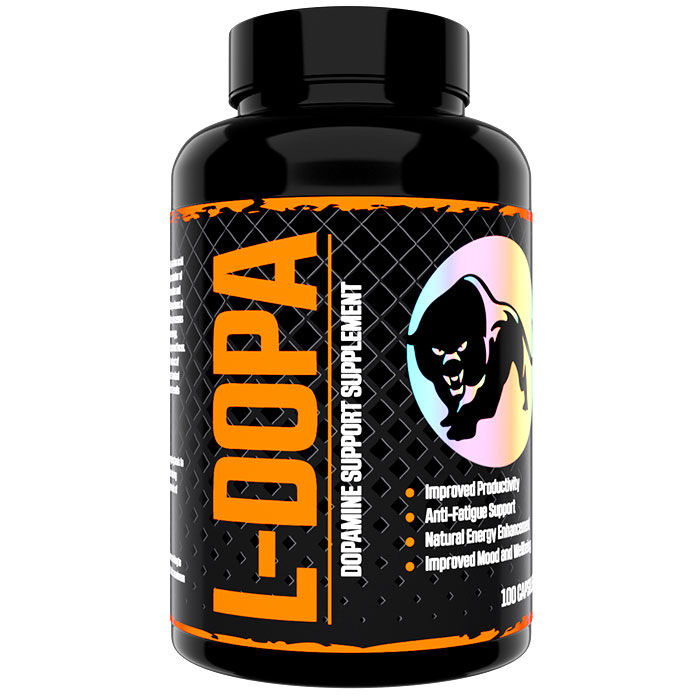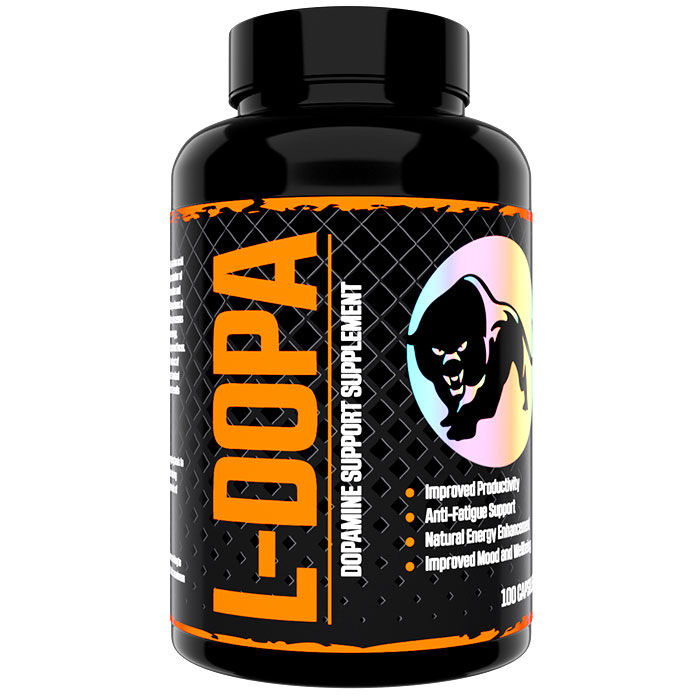 L-Dopa 90 Capsules Sexual Health Supplements
Type
Sexual Health Supplements
Offer
Buy 1 Get 1 FREE on Predator Nutrition. Add 2 to cart.
Offer
Spend £125 on Predator & pick a FREE Hoodie at checkout
Offer
£100 to £600 orders get extra £105-£700 in free gifts. More spend = better free gifts.
L-Dopa 90 Capsules
Product Guide
Highly potent 98% extract
The amino acid l-dopa is a precursor to dopamine
Longstanding history of use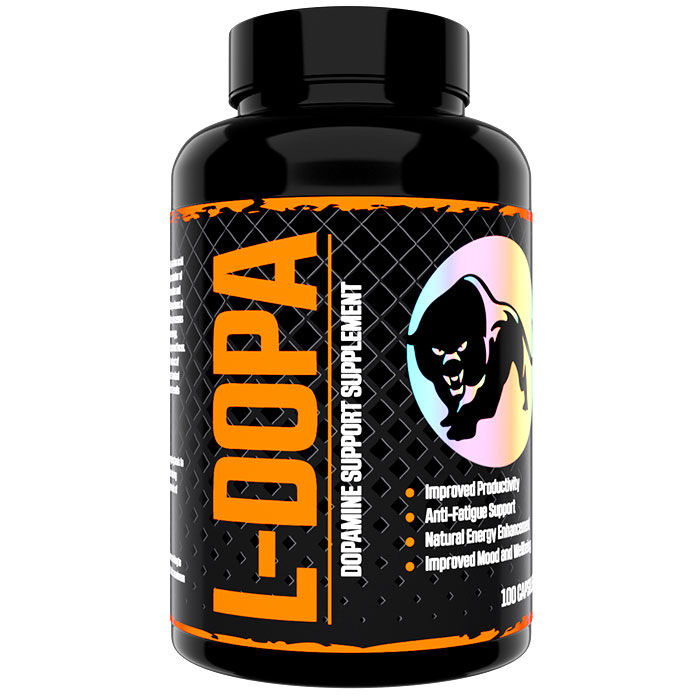 L-Dopa is a naturally occurring amino acid which acts as a precursor to a number of neurochemicals such as adrenaline and dopamine. Predator L-Dopa uses a 98% extract of Mucuna Pruriens, the highest standard possible ensuring the very best results possible.
L-Dopa can be used on an ongoing basis as desired. Unlike stimulants that can result in negative feedback loops, use of l-dopa is not associated with a rebound effect when discontinued.
L-Dopa is suitable for both adult men and women wanting a high purity extract.
Ingredients
Predator Nutrition L-Dopa 90 Capsules
Directions
As a dietary supplement, take one capsule one to two times per day with water.
WARNING: Do not use this product if you are taking an MAO inhibitor. Consult your healthcare provider before use if you have hypertension, cardiac or pulmonary disease or if you are taking products containing L-Dopa.