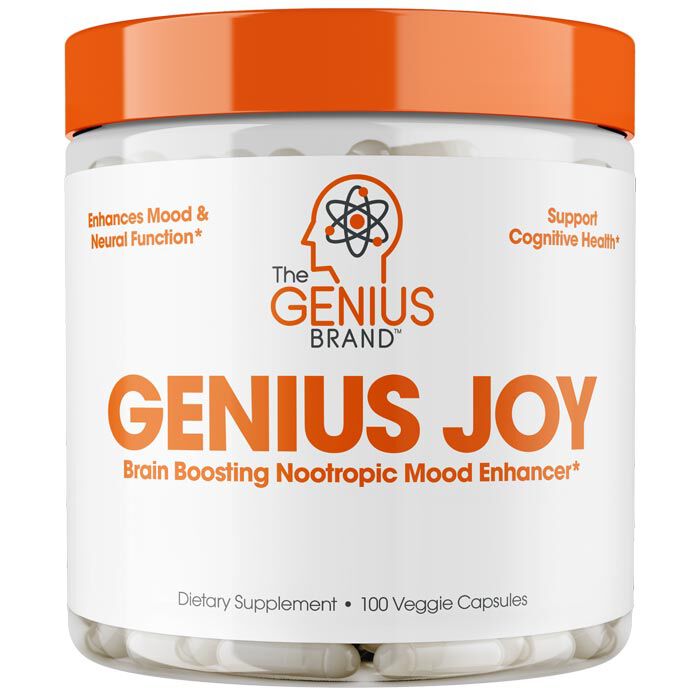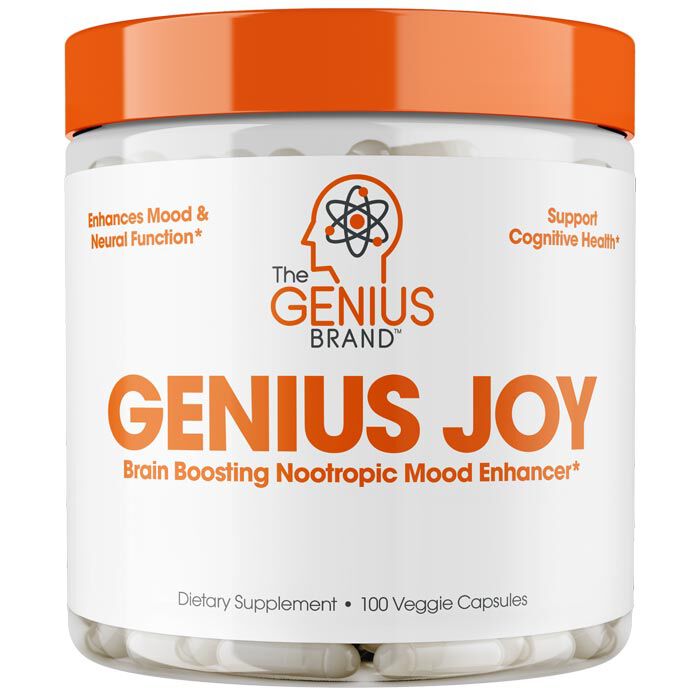 Genius Joy - 90 caps Nootropic Supplements
Offer
Pick 2 FREE items at checkout for every £100 spent to a max of 6 items in total
Offer
Pick 4 FREE items when you spend £200+
Offer
Pick 6 FREE items when you spend £300+
Genius Joy - 90 caps
Product Guide
Clinically dosed ingredients
Designed to support mood from every angle
Serotonin support via SAMe and 5-HTP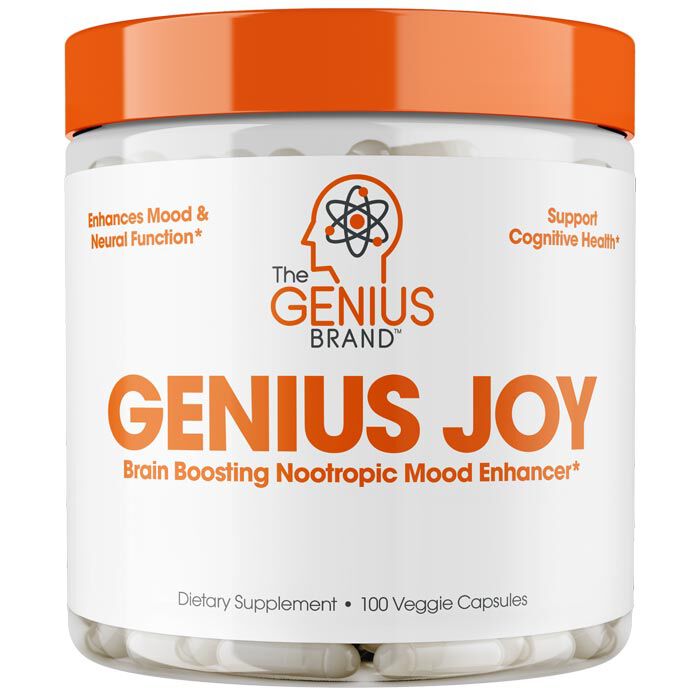 Genius Joy contains ingredients that promote a better mood while also improving cognitive function preparing you for the tasks ahead. Utilising a slew of ingredients which target serotonin, and dopamine while including anxiolytic and natural mood boosters, Genius Joy also improves longevity of neurons within the brain for optimal brain health. With the formula including b vitamins, rhodiola, SAMe, and 5-HTP to name just a few, this is a unique product that is packed with research proven ingredients.
Genius Joy can be used whenever you need a mental lift, a burst of energy and improved cognitive function for a certain task such as studying, work, gaming etc. However, to get the best effects we recommend using this for at least two weeks on a consistent basis.
Nootropic products such as Genius Joy are suitable for both men and women. Unlike stimulants like caffeine, you do not build tolerance to nootropic ingredients thus the effects of them do not diminish. If you are suffering from clinical depression or similar then please only use under the guidance of a doctor as ingredients within this formula could interact in an unknown manner with prescription drugs you may be prescribed.
Ingredients
The Genius Brand Genius Joy - 90 caps
Directions
As a dietary supplement, take 1 capsule on an empty stomach upon waking. Assess comfort prior to lunch, and if comfortable, take an additional capsule on a empty stomach. Continue this regimen for 3 days to assess tolerance and increase to an optimal dosage of 2 capsules upon waking and 2 capsules in the afternoon on an empty stomach. If you experience discomfort, discontinue use and contact us for a full refund. For best results, use for 60 days.