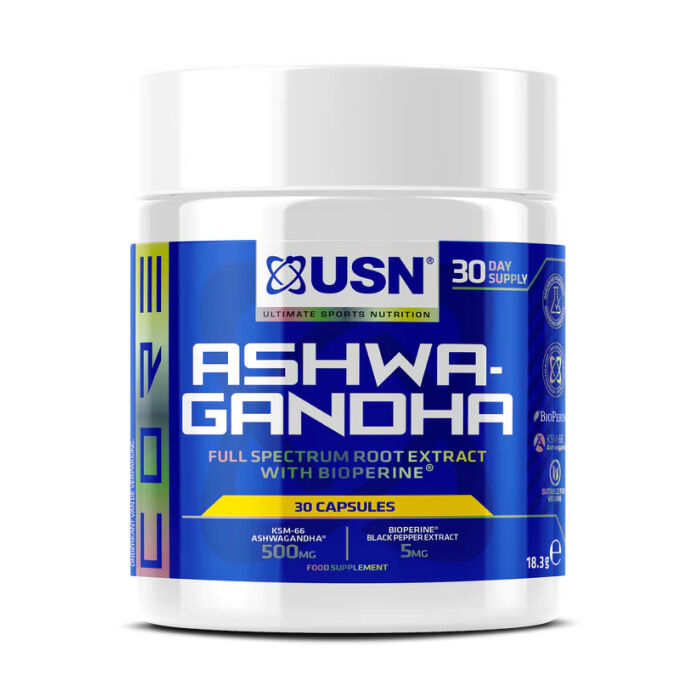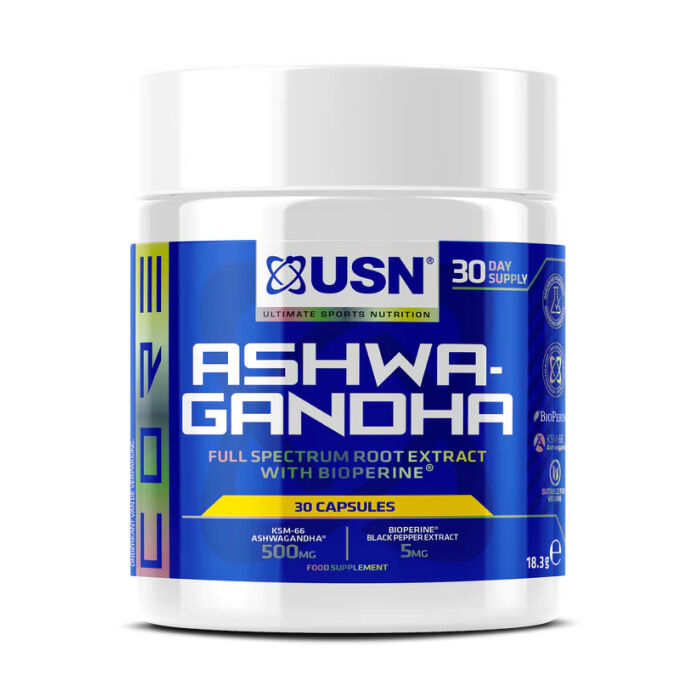 Core Ashwagandha KSM-66
Product Guide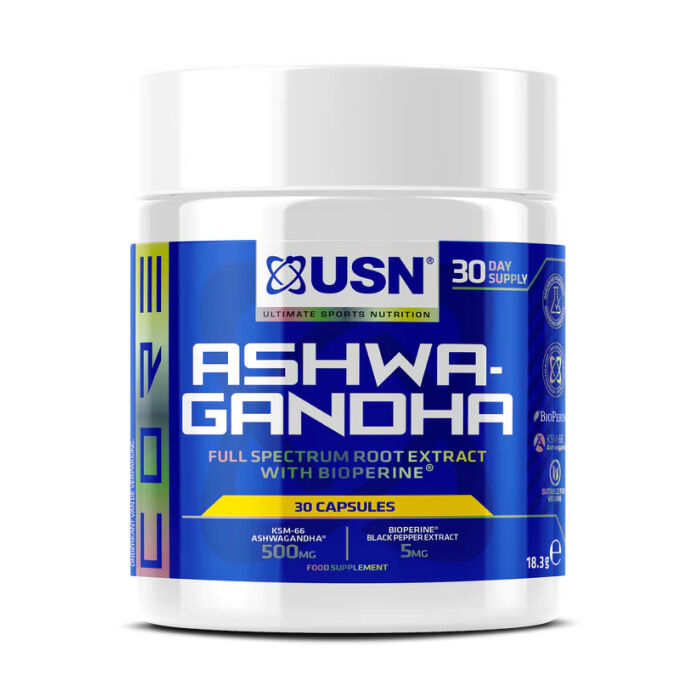 Elevate your fitness game with USN Core Ashwagandha, the secret weapon trusted by athletes and fitness enthusiasts alike. Experience reduced stress, faster recovery, and increased endurance, helping you achieve your fitness goals faster.
Incorporate USN Core Ashwagandha into your training programme during high-intensity phases, when stress levels are elevated, or when seeking enhanced recovery and endurance.
USN Core Ashwagandha is perfect for athletes, gym-goers, and anyone looking to enhance their fitness performance while maintaining mental well-being. Take the first step towards peak physical and mental condition with USN Core Ashwagandha.