Almond Butter
Product Guide
High protein almond butter
Natural almond butter infused with whey protein
Organic flax for health benefits
Healthier omega 3:6 balance
So tasty that once you open it you won't be able to stop!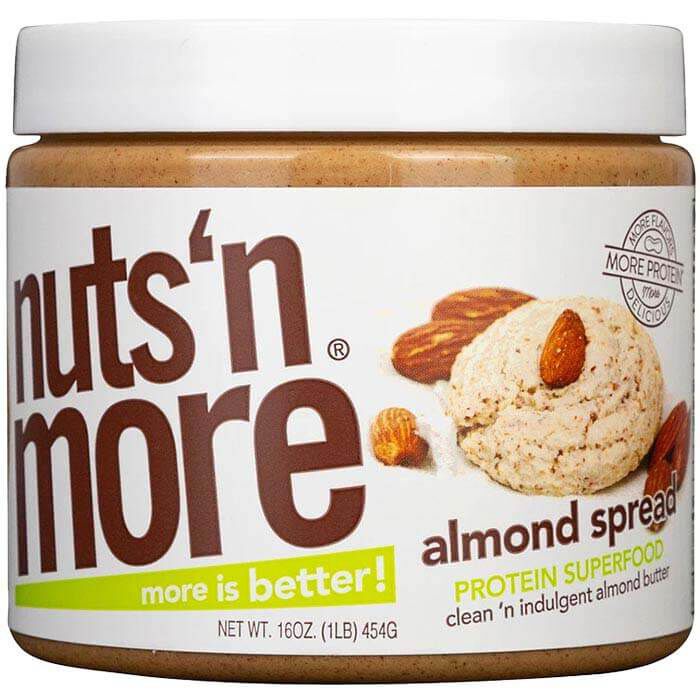 Nuts 'N More Almond Butter is made from only the freshest almonds and packed with whey protein isolate and flax for added protein and Omega 3's.
Of course, this can be spread as a regular nut spread on crackers, toast and more, but have a look around and you'll also find some great recipes you can try this with.
Ideal for the health-conscious among us, this product is also worth a try if you can't eat or don't like normal peanut butter.