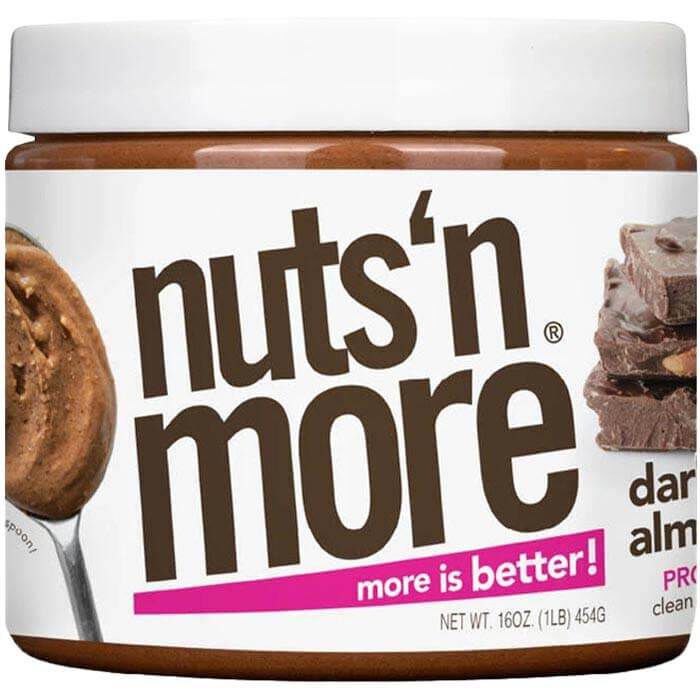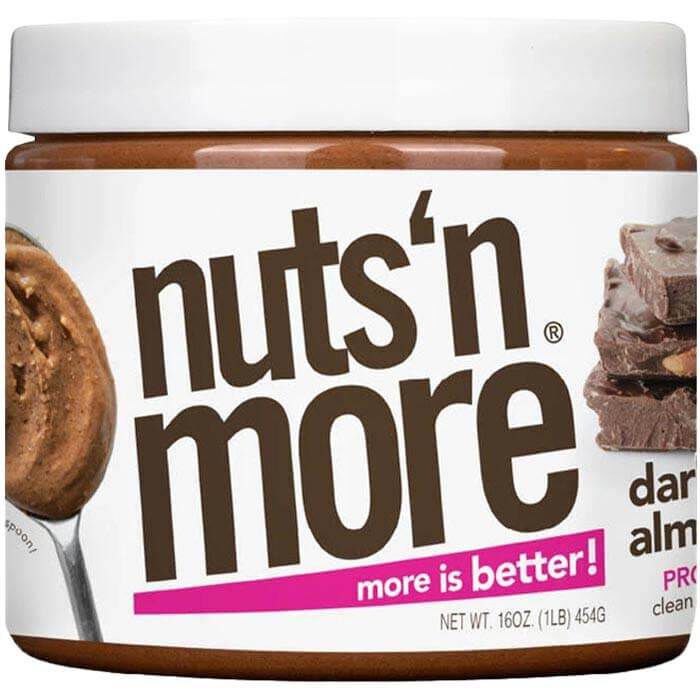 Nuts n More Dark Chocolate Almond Butter 454g Nut Butters Spreads And Oils
Type
Low Carb Food & Drinks
Offer
Get 25% off on Nuts 'N More!
Offer
£100 to £600 orders get extra £105-£700 in free gifts. More spend = better free gifts.
Nuts n More Dark Chocolate Almond Butter 454g
Product Guide
The ultimate protein food
Combines almonds with whey protein
Flavoured using real cocoa
So tasty you'll be sorry you only bought one!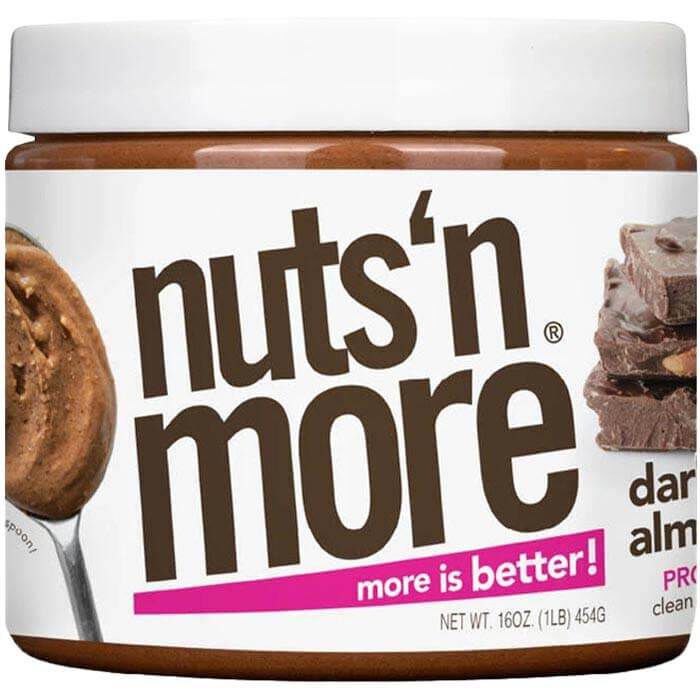 With 12g of protein in every serving, added organic flax for a healthier fatty acid balance, and flavoured with cocoa for a subtle, delicious taste, this almond butter is a quality product that anyone can enjoy.
This product can be enjoyed whenever and however so get creative!
One to avoid if you're allergic to almonds, clearly, but anyone can enjoy this product, and it's a great alternative to peanut butter if you don't like regular PB or want to try something different.
Ingredients
Nuts 'N More Nuts n More Dark Chocolate Almond Butter 454g
Directions
Use as a tasty spread, or as an ingredient in a recipe for a mean dessert.