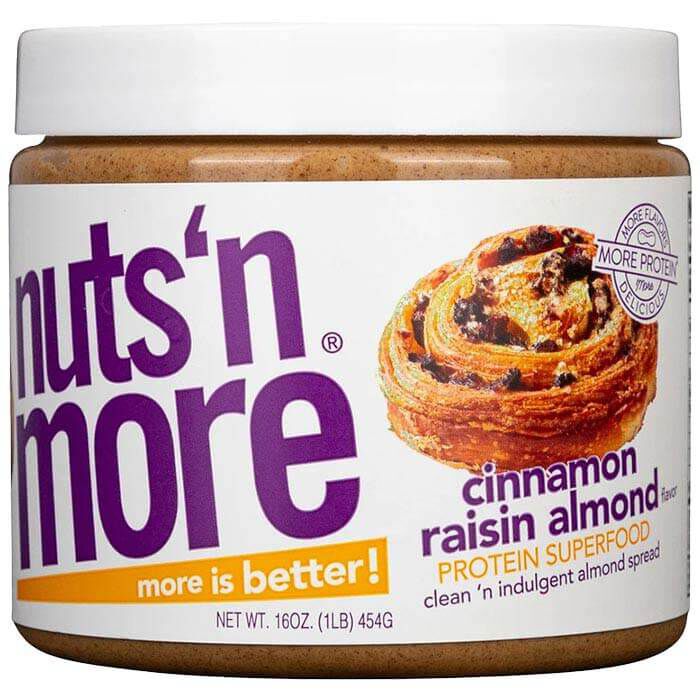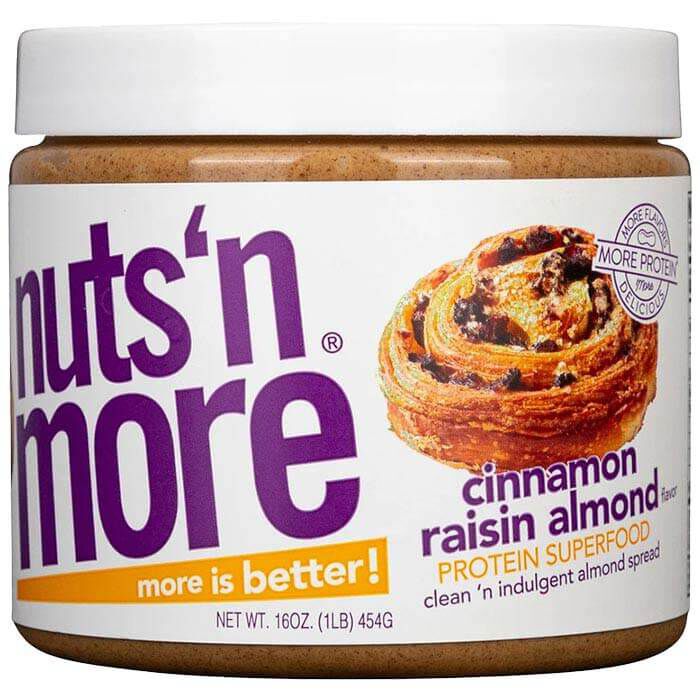 Nuts n More Cinnamon Raisin Almond Butter 454g Nut Butters Spreads And Oils
Offer
Get 20% off on Nuts 'N More!
Offer
Pick 2 FREE items at checkout for every £100 spent to a max of 6 items in total
Offer
Pick 4 FREE items when you spend £200+
Offer
Pick 6 FREE items when you spend £300+
Nuts n More Cinnamon Raisin Almond Butter 454g
Product Guide
Delicious high protein nut butter
Whey protein for faster recovery
Real cinnamon and raisins for natural, non-synthetic taste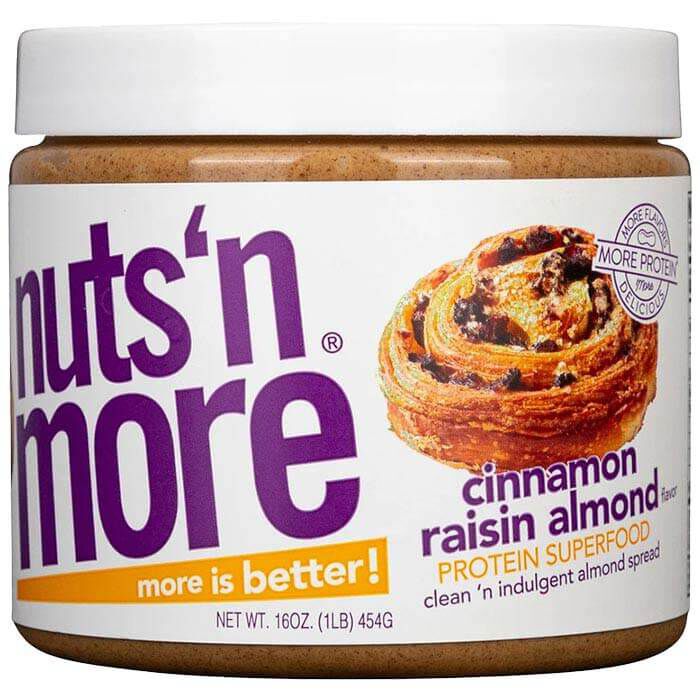 Cinnamon and raisin flavoured things are rarely healthy, but this almond butter managed to achieve the holy grail by combining these two superb flavours with the subtle nutty taste of its high protein almond butter, making for a truly delicious product that tastes amazing but is also healthy to boot.
If you're on a low-carb diet or just trying to eat healthily, and need a way to indulge without blowing all your hard work, this is for you.
This product is suitable for anyone (provided you're not allergic to almonds of course), particularly those who want a new and tasty way to top up their protein intake.
Ingredients
Nuts 'N More Nuts n More Cinnamon Raisin Almond Butter 454g
Directions
Enjoy as a sweet but healthy spread, or add to recipes to make some high protein puddings.