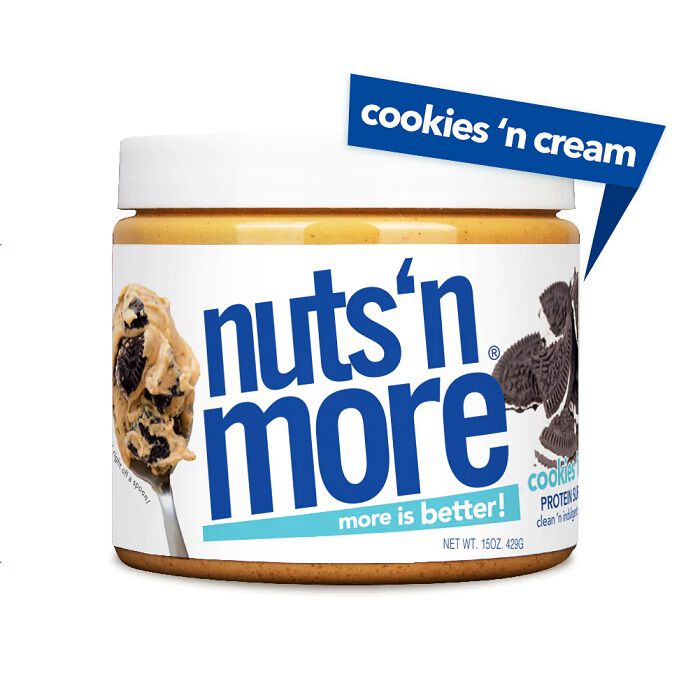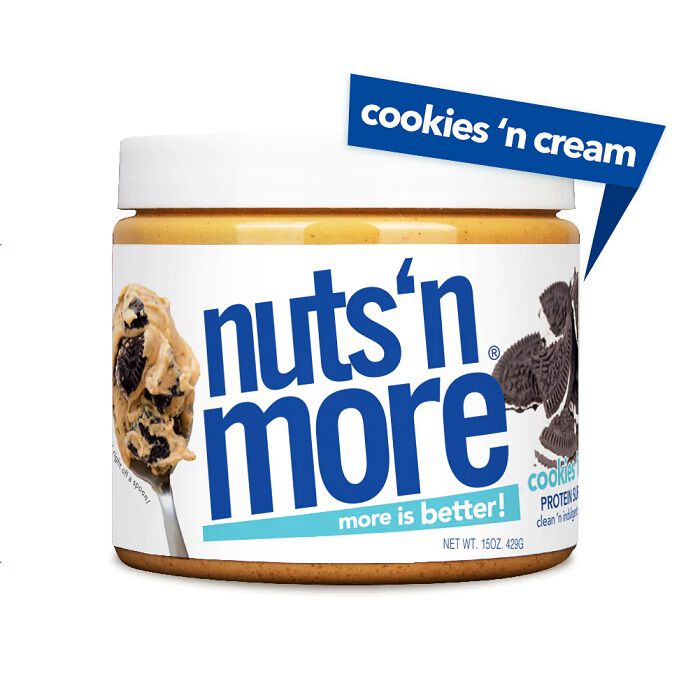 Cookies 'n Cream Peanut Butter Nut Butters Spreads And Oils
Offer
Get 20% off on Nuts 'N More!
Offer
Pick 2 FREE items at checkout for every £100 spent to a max of 6 items in total
Offer
Pick 4 FREE items when you spend £200+
Offer
Pick 6 FREE items when you spend £300+
Cookies 'n Cream Peanut Butter
Product Guide
Fortified with whey protein
Rich in BCAAs and omega-6 fatty acids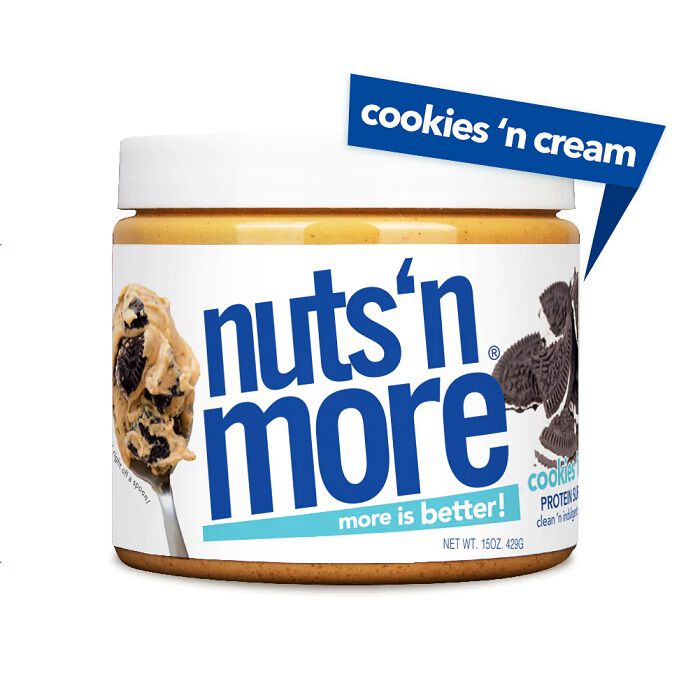 Nuts n More take one of our favourite healthy fat sources (peanut butter) and elevate it with protein and delicious flavours! This is one that we've wanted to see for YEARS - cookies and cream.
Use as you would any nut butter! Perfect melted on oats, toast/bagels, or as part of a healthy recipe!
Anyone can enjoy Nuts n More as part of a healthy and varied diet. As it has more protein than your regular PB, it is a great hack to make meeting your daily requirements easy AND tasty.
Ingredients
Nuts 'N More Cookies 'n Cream Peanut Butter