Nuts n More Peanut Butter Chocolate Maple Pretzel
Product Guide
All natural high protein peanut butter snack
11g of protein from whey protein isolate and peanuts
Rich in bcaa's and omega-6 fatty acids
Naturally sweetened with real choc chunks, maple extract and gluten free pretzel pieces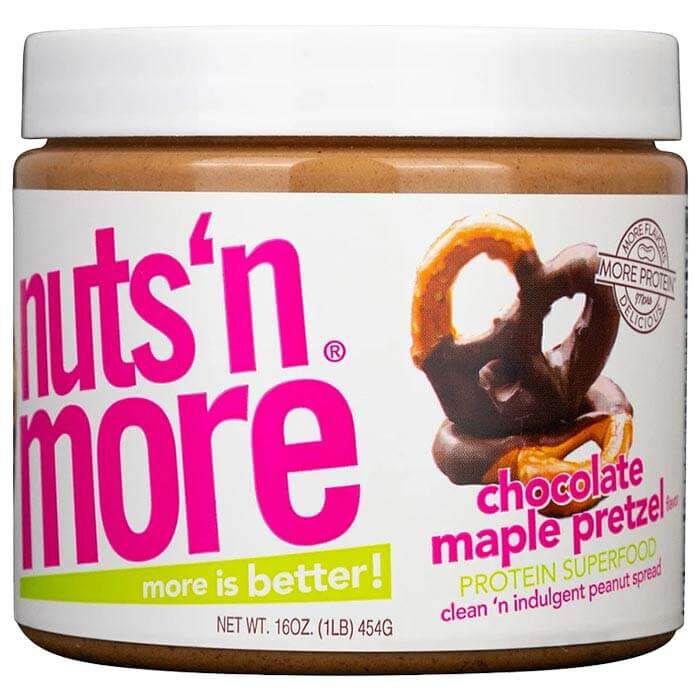 Nuts 'n More put the fun back into eating peanut butter by combining a natural peanut butter with a decadent mix of chocolate chunks, maple extract and gluten free pretzels for a taste so addictive you'll struggle to stick to one serving. With each serving providing 11g of protein this is a great way to reach your daily protein requirements.
We think it is best to enjoy this when bulking or at least not actively dieting because it is going to be hard to stick to a diet due to the likelihood of eating the entire jar in one sitting.
Peanut butter fans who are always on the lookout for another new flavour will love this.