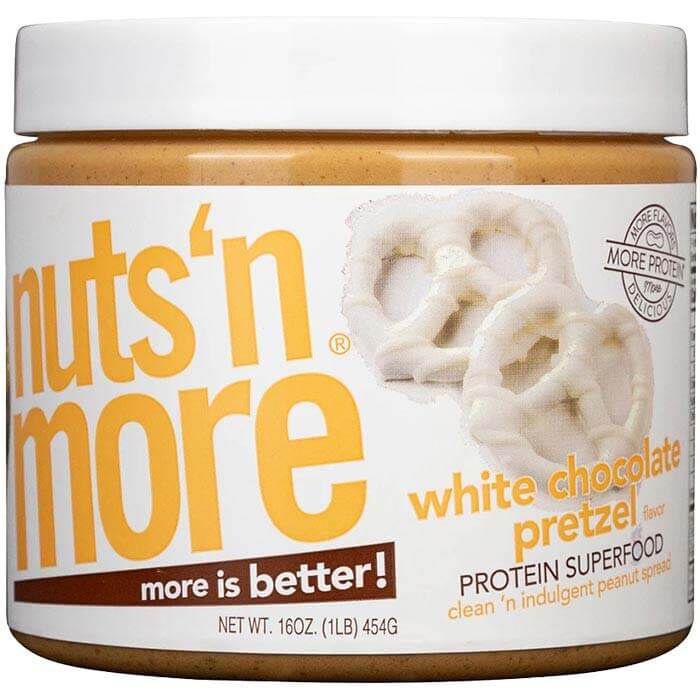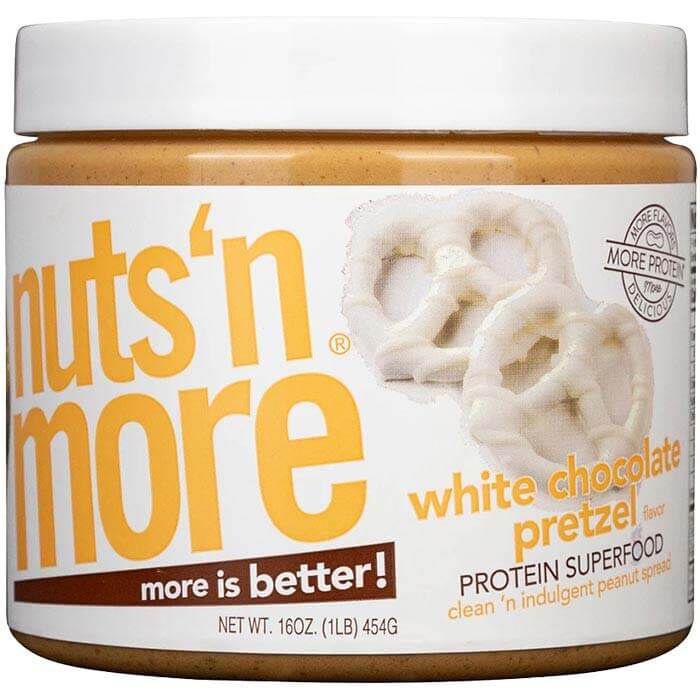 Nuts n More Peanut Butter 454g White Chocolate and Pretzel Nut Butters Spreads And Oils
Offer
Get 20% off on Nuts 'N More!
Offer
Pick 2 FREE items at checkout for every £100 spent to a max of 6 items in total
Offer
Pick 4 FREE items when you spend £200+
Offer
Pick 6 FREE items when you spend £300+
Nuts n More Peanut Butter 454g White Chocolate and Pretzel
Product Guide
Made from completely natural ingredients
High protein source - 11g per serving
Natural peanut butter infused with whey protein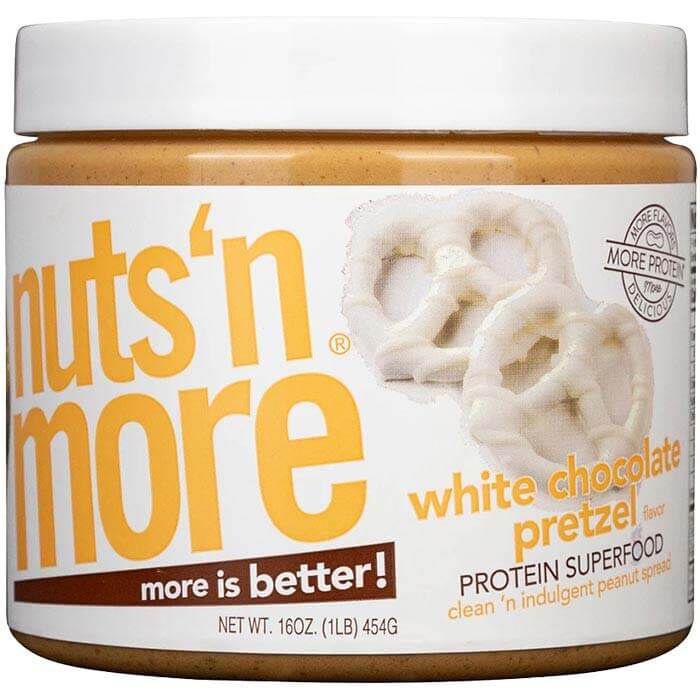 A brilliant substitute to normal peanut butter, this White Chocolate Pretzel Nuts 'n more will deliver you a significantly higher source of protein and reduced levels of carbohydrates. Ideal for those looking to watch what they are eating.
It makes for a great toast topping at any time of the day, or if you are feeling adventurous, as an added ingredient to a newly discovered recipe you may have stumbled across on Instagram.
Nuts 'n more have specially created these spreads for those that are conscious of their health and/or want to follow a low car, high protein diet while not sacrificing their love of all things sweet.
Ingredients
Nuts 'N More Nuts n More Peanut Butter 454g White Chocolate and Pretzel
Directions
Use as normal peanut butter. We recommend combining this with Dr Zak's High Protein Bread – that way, with just two slices of bread and two tablespoon of this peanut butter you get 44g of protein in an easy to prepare, nutritious, and most of all tasty meal.