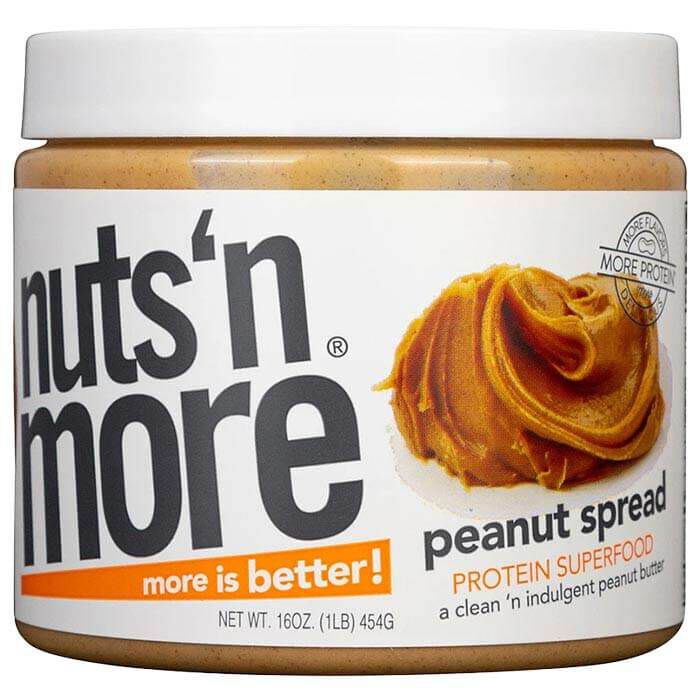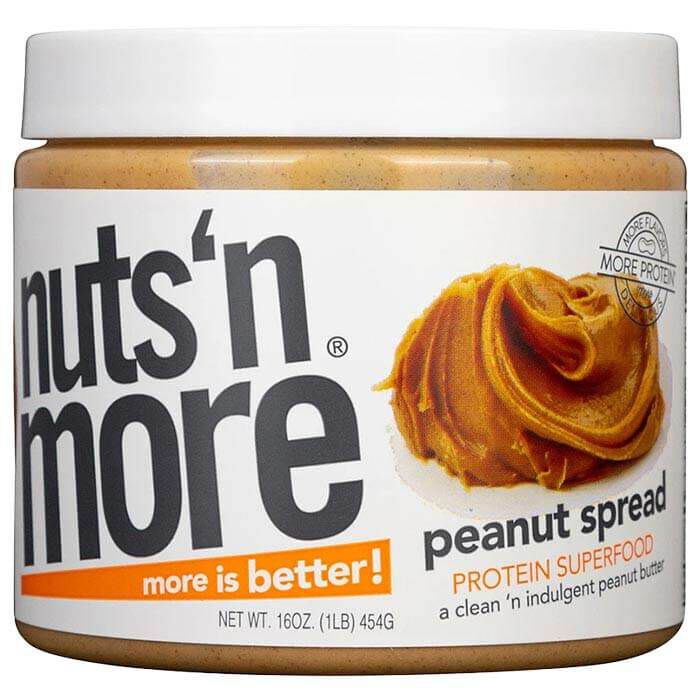 Peanut Butter Nut Butters Spreads And Oils
Offer
Get 20% off on Nuts 'N More!
Offer
Pick 2 FREE items at checkout for every £100 spent to a max of 6 items in total
Offer
Pick 4 FREE items when you spend £200+
Offer
Pick 6 FREE items when you spend £300+
Peanut Butter
Product Guide
Velvety smooth texture and sweet taste
Added dose of whey protein to aid in muscle recovery
Made with only the freshest peanuts
Packed with added organic flax for health benefits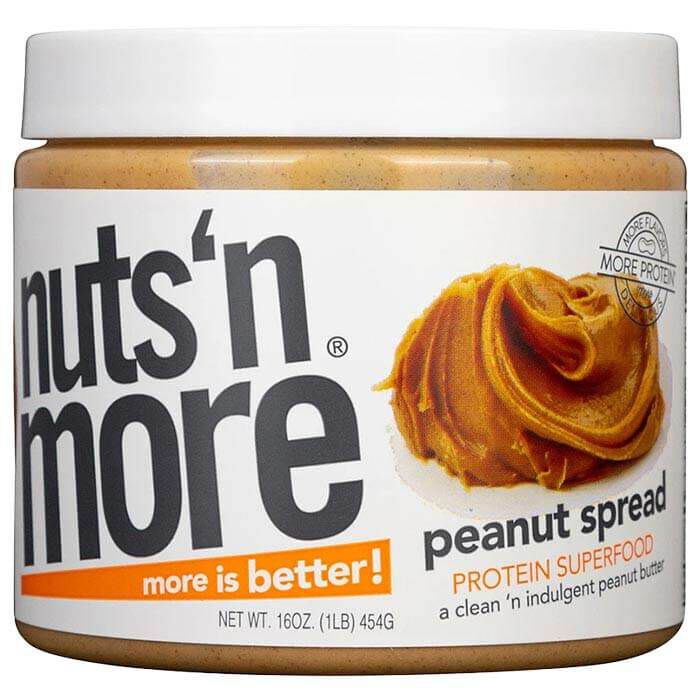 Nuts N More Peanut Butter is made with the freshest peanuts for supreme taste and added organic flax and Omega 3's for added health benefits. The added whey protein helps with your muscular growth and repair.
You can use this high protein spread just like you would normal peanut butter, but try using it in some unique recipes to make extra use of the health benefits.
Perfect for the more health conscious of us and those looking to up their protein intake through the day.