Wild Honey Peanut Butter
Product Guide
Fortified with whey protein
Rich in BCAAs and omega-6 fatty acids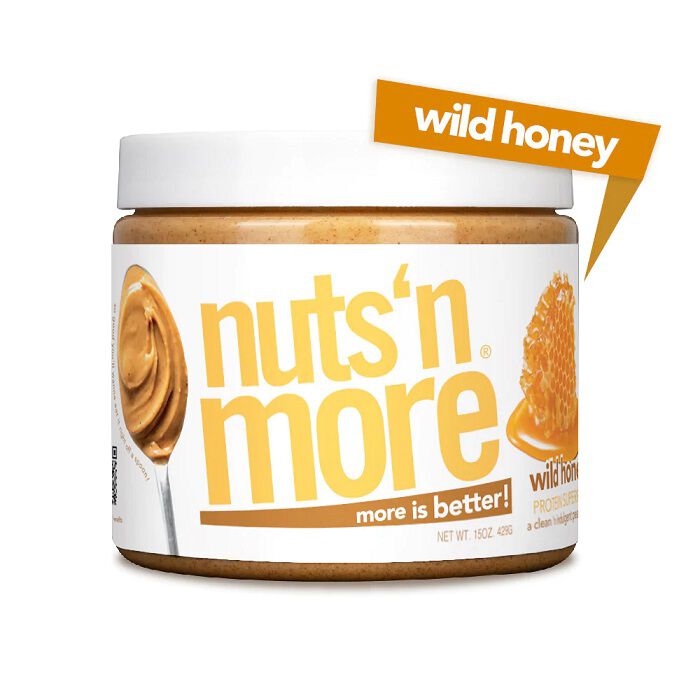 Nuts n More take one of our favourite healthy fat sources (peanut butter) and elevate it with protein and delicious flavours!
Use as you would any nut butter! Perfect melted on oats, toast/bagels, or as part of a healthy recipe!
Anyone can enjoy Nuts n More as part of a healthy and varied diet. As it has more protein than your regular PB, it is a great hack to make meeting your daily requirements easy AND tasty.
Ingredients
Nuts 'N More Wild Honey Peanut Butter