PB2 Organic Peanut Butter
Product Guide
Organic powdered peanut butter made with real peanuts
No additives and all natural flavours
Add into smoothies or porridge
Lower calories than standard peanut butter
Mixes into food or water to make a great tasting treat!
No preservatives and kosher friendly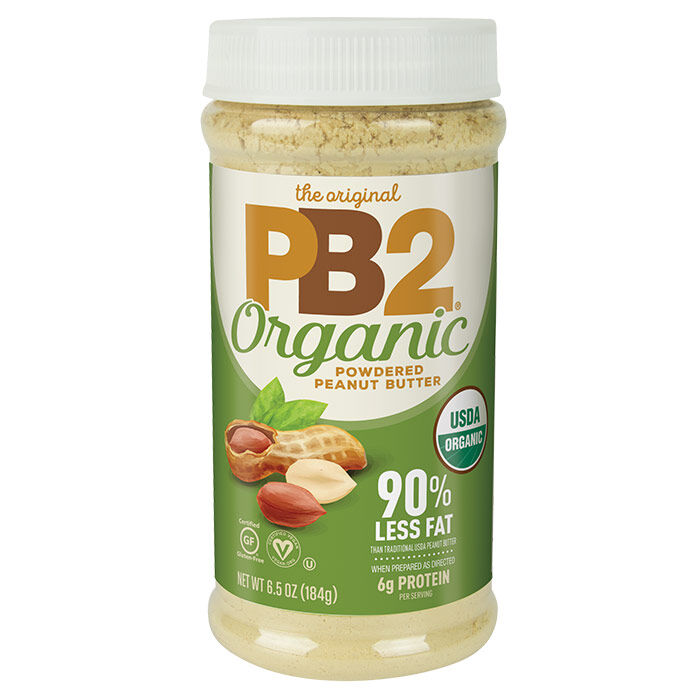 Superior quality organic peanuts are first slow roasted then pressed to remove 90% of the fat and oil. The result is an exquisitely natural roasted peanut butter flavor that's deliciously rich in taste, easy to enjoy and wonderfully healthy.
PB2 organic powdered peanut butter can be mixed with water to create a traditional peanut butter mixture. But you can also use it to add taste to any recipe that would normally use peanut butter, such as smoothies, yogurts, oats, homemade cookies or brownies!
Those who enjoy eating peanut butter but hate the fact that it's caloric dense and contains a lot of fat. PB2 is a low fat alternative but still has the great taste of peanut butter and is suitable for everyone.