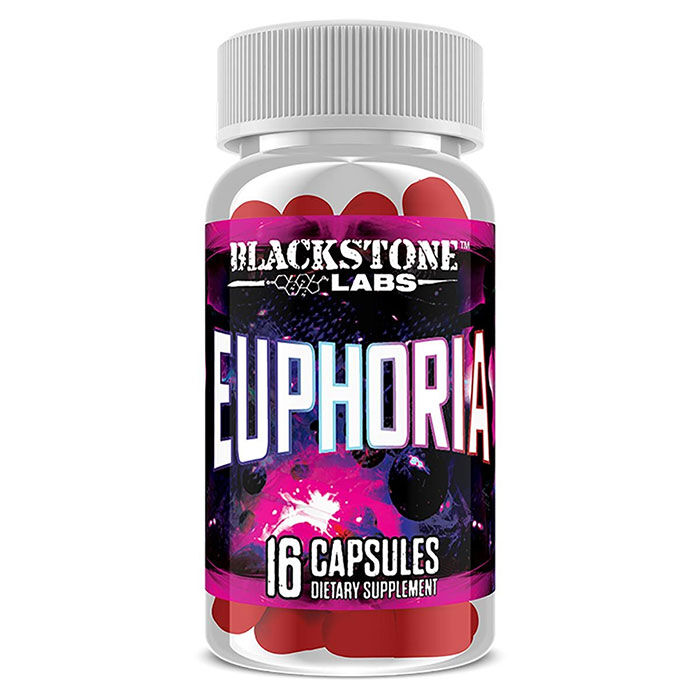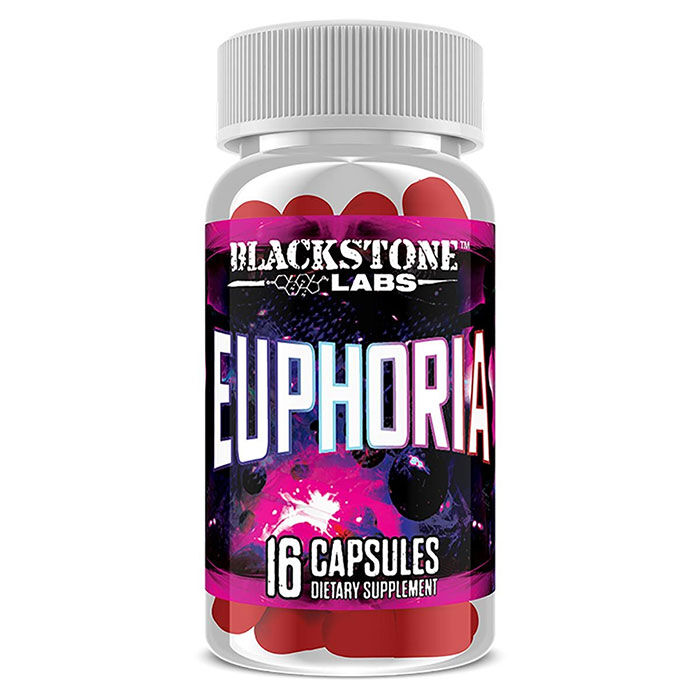 Euphoria 16 Capsules Nootropic Supplements
Offer
Pick 2 FREE items at checkout for every £100 spent to a max of 6 items in total
Offer
Pick 4 FREE items when you spend £200+
Offer
Pick 6 FREE items when you spend £300+
Euphoria 16 Capsules
Product Guide
Designed to help you unwind from life's daily stresses
Increase sexual stimulation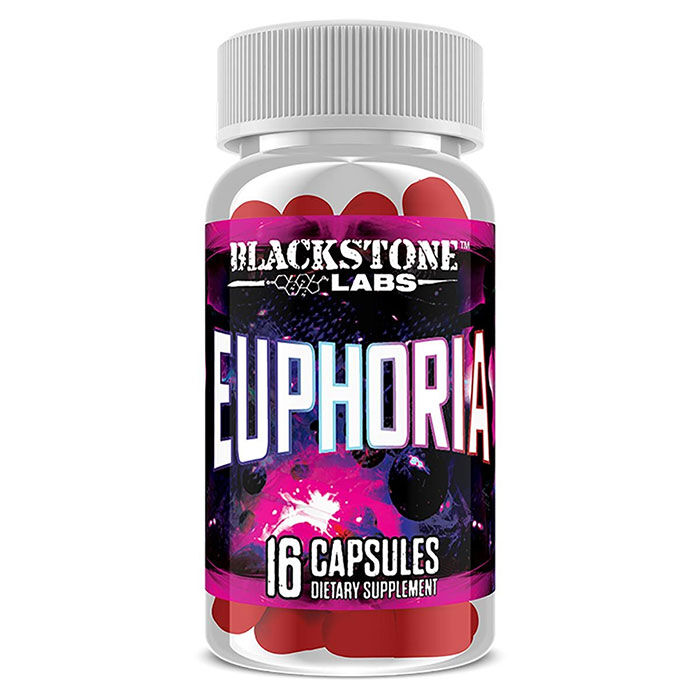 Find yourself constantly crippled by ongoing stress? Euphoria by Blackstone Labs is your answer! A unique blend of ingredients combine to firstly increase levels of 'happy hormones' in the body, in order to aid better sleep and promote a healthy appetite. Which, indirectly helps to create a much better mood. CDP-Choline aids this by enhancing production of acetylcholine, enabling you to maintain focus and clarity even after a draining day. Finally, inclusion of L-Theanine and Cymbidium Goeringii helps the body cope with detrimental effects of stress to promote a sense of calm and induce relaxation.
Euphoria is perfect for one-off instances whereby you might need an extra help relaxing - perhaps a social occasion, or a late finish.
This product can benefit absolutely anyone - as it can mitigate the negative psychological and physiological of stress we are all bound to encounter. If you find yourself recurrently highly strung, Euphoria can calm you down, and enable you to enjoy life without the fatigue and worry. Bodybuilders can also benefits highly from Euphoria, due to it's ability to improve sleep quality and regulate appetite: both very important in body re-composition.
Ingredients
Blackstone Labs Euphoria 16 Capsules
Directions
As a dietary supplement, take four to six (4-6) capsules on an empty stomach to assess tolerance. Do not use more than one (1) bottle per day.