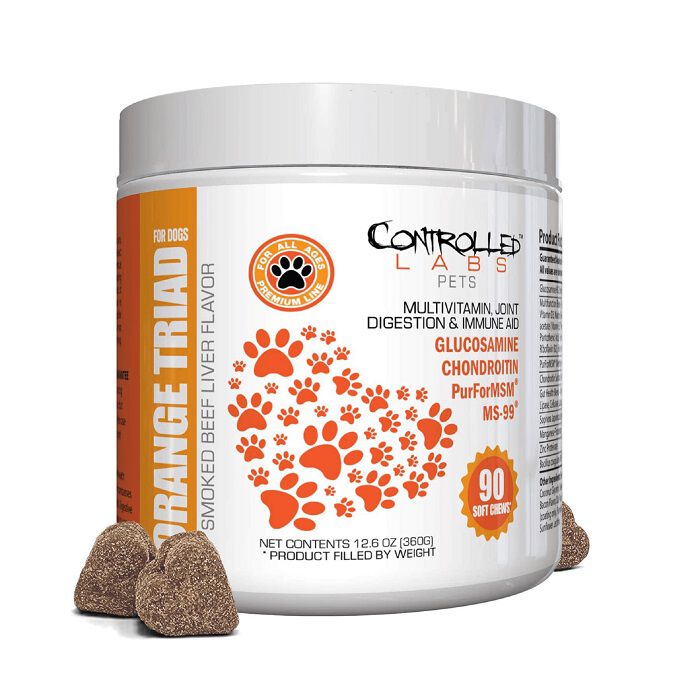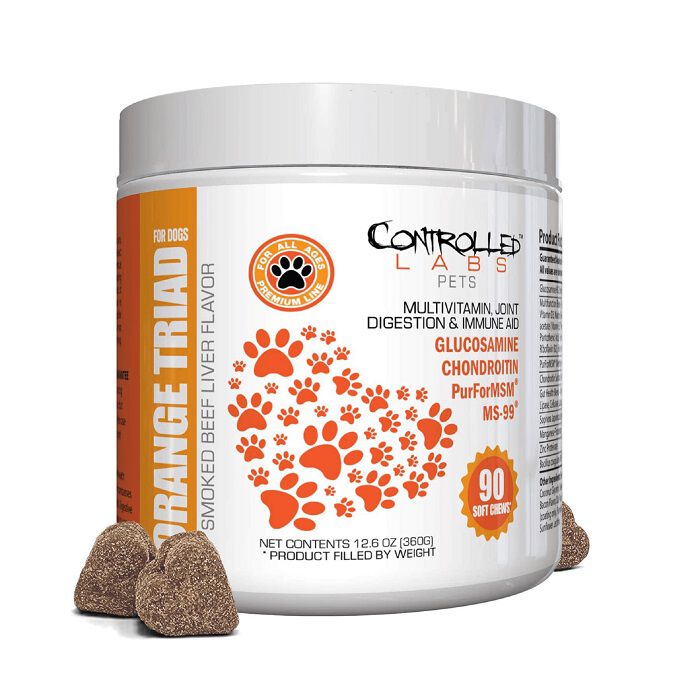 Orange Triad for Dogs 90 Soft Chews
Offer
Get 30% off on all clearance products!
Offer
£100 to £600 orders get extra £105-£700 in free gifts. More spend = better free gifts.
Orange Triad for Dogs 90 Soft Chews
Product Guide
Multivitamins for happier, healthier dogs
Irresistible smoked beef flavour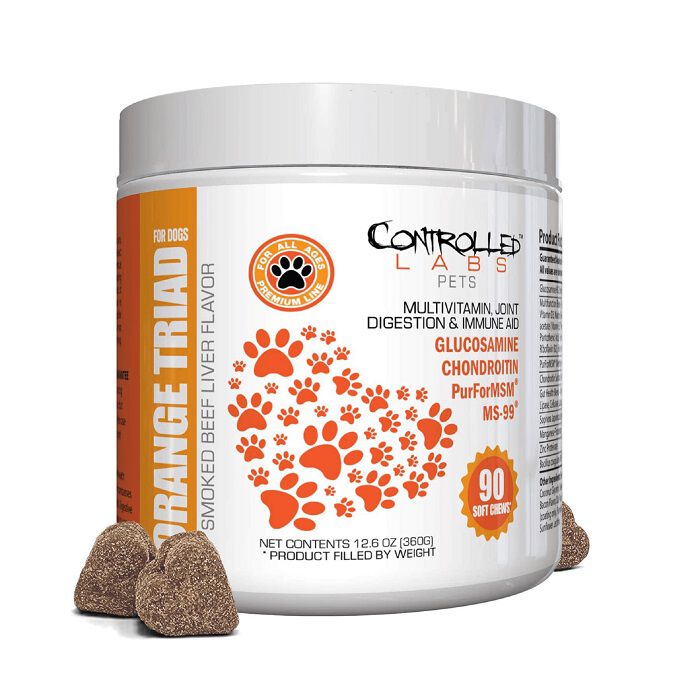 Strengthen Joints, Support Immune System, Aid Digestion with Orange Triad for Dogs.
Suitable for dogs of all ages, can be used any time to look after your dog's health!
Canine consumption only. Safe use in pregnant animals or animals intended for breeding has not been proven.
Ingredients
Controlled Labs Pets Orange Triad for Dogs 90 Soft Chews
Directions
Give dogs weighing up to 25lbs one chew per day, dogs weighing 25-75lbs two chews per day, and dogs weighing 75lb+ three chews per day.