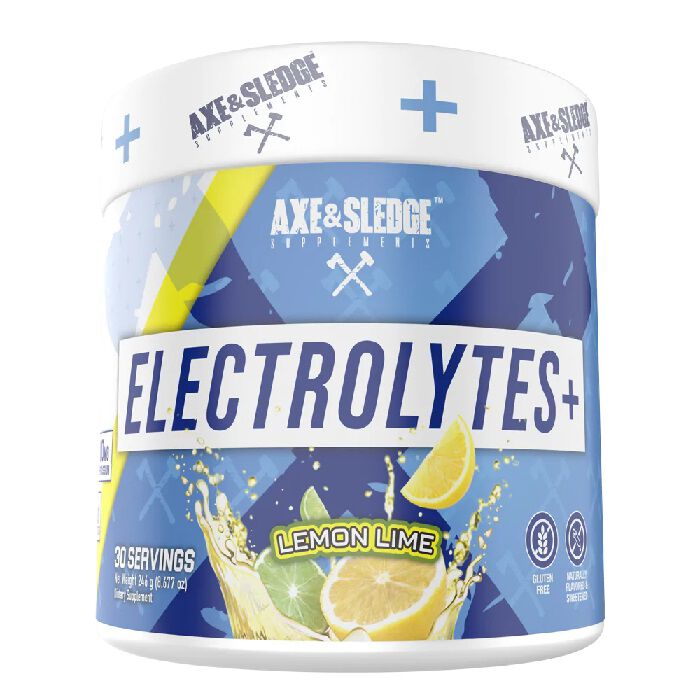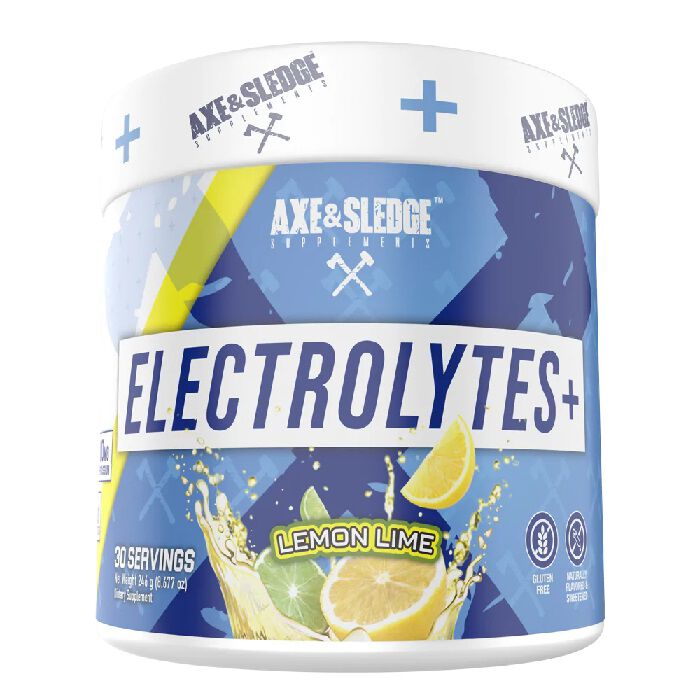 Electrolytes+ 30 Servings Strawberry Kiwi
Offer
Pick 2 FREE items at checkout for every £100 spent to a max of 6 items in total
Offer
Pick 4 FREE items when you spend £200+
Offer
Pick 6 FREE items when you spend £300+
Electrolytes+ 30 Servings Strawberry Kiwi
Product Guide
200 MILLIGRAMS OF SODIUM (AS PINK HIMALAYAN SALT)
110 MILLIGRAMS OF POTASSIUM (AS POTASSIUM BISGLYCINATE CHELATE & COCONUT WATER CONCENTRATE)
214 MILLIGRAMS OF MAGNESIUM (AS MAGNESIUM BISGLYCINATE CHELATE & MAGNESIUM CHLORIDE)
100 MILLIGRAMS OF CALCIUM (AS CALCIUM BISGLYCINATE CHELATE)
340 MILLIGRAMS OF CHLORIDE (AS PINK HIMALAYAN SALT & MAGNESIUM CHLORIDE)
50 MILLIGRAMS OF PHOSPHORUS (AS PHOSPHORUS CHELATE)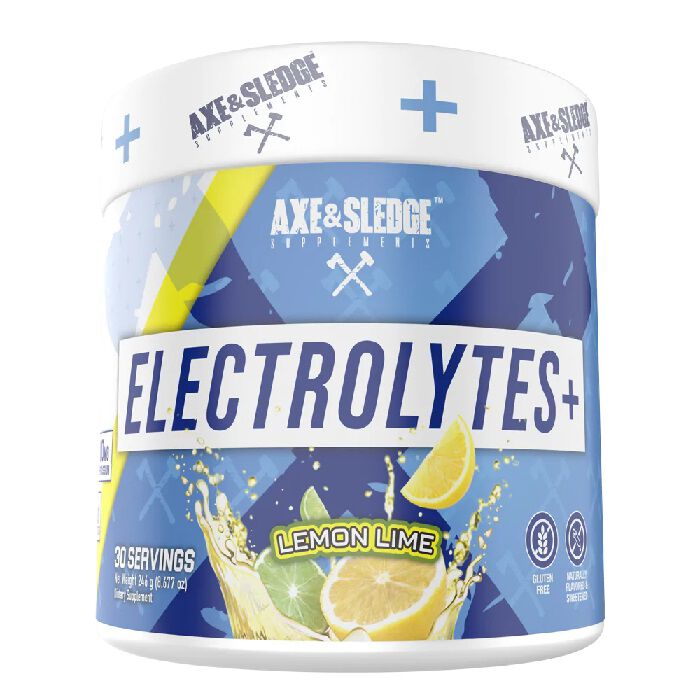 Axe & Sledge ELECTROLYTES+ WAS FORMULATED TO REPLENISH ALL SIX KEY ELECTROLYTES THAT ARE LOST THROUGH SWEAT AND INTENSE EXERCISE.
FOR OPTIMAL RESULTS, CONSUME BEFORE, DURING, AND/OR AFTER TRAINING. ELECTROLYTES+ CAN ALSO BE TAKEN THROUGHOUT THE DAY AND ON NON-TRAINING DAYS TO SUPPORT HYDRATION.
Do you lose a lot of sweat in exercise? Worry you've not consumed enough water before heading into training? Electrolytes to the rescue! Also gluten free, sugar free and keto friendly.
Ingredients
Axe & Sledge Electrolytes+ 30 Servings Strawberry Kiwi
Directions
AS A DIETARY SUPPLEMENT, MIX 1 SCOOP (~8.2 GRAMS) WITH 10-12 OUNCES OF COLD WATER. VARY THE AMOUNT OF LIQUID TO SUIT YOUR TASTE PREFERENCE.