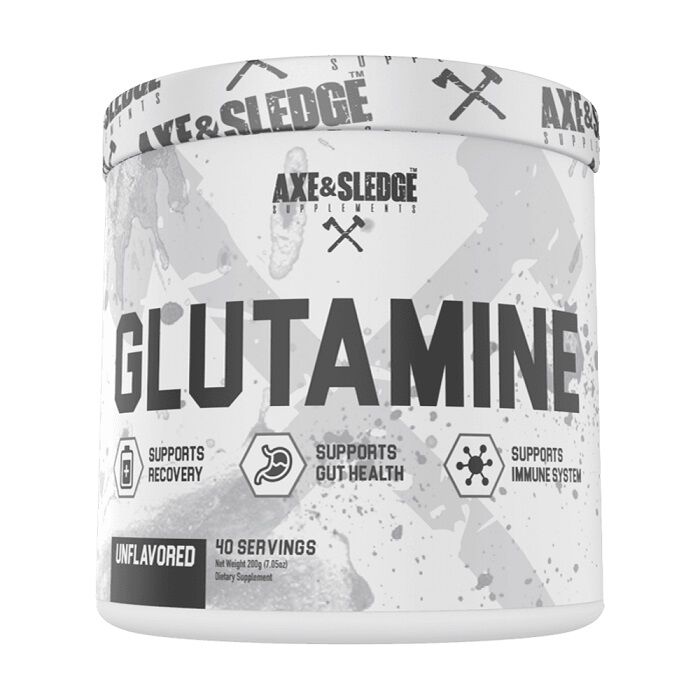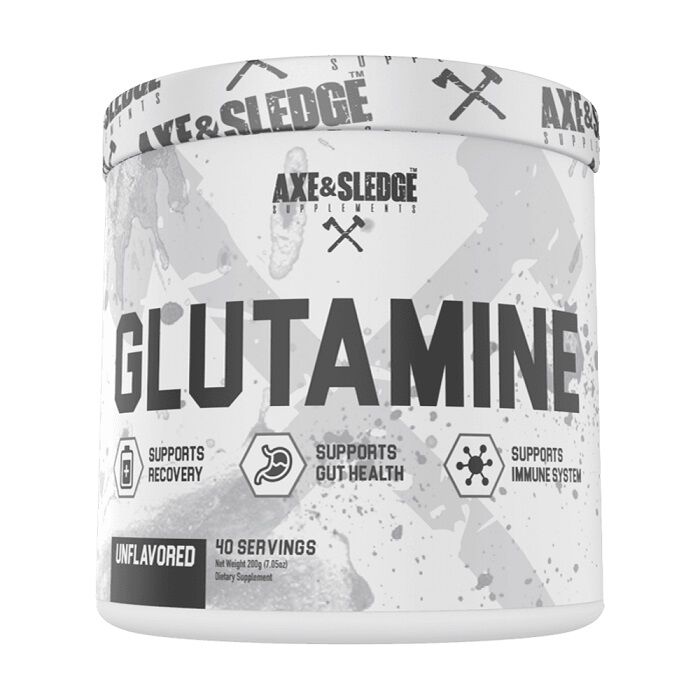 Glutamine 40 Servings BCAA & Essential Amino Acids
Type
Post Workout Supplements
Offer
Save 50% on shipping when you spend £150 (UK is FREE over £50).
Glutamine 40 Servings
Product Guide
Full 5g serving per scoop
Part of the 'Basics' range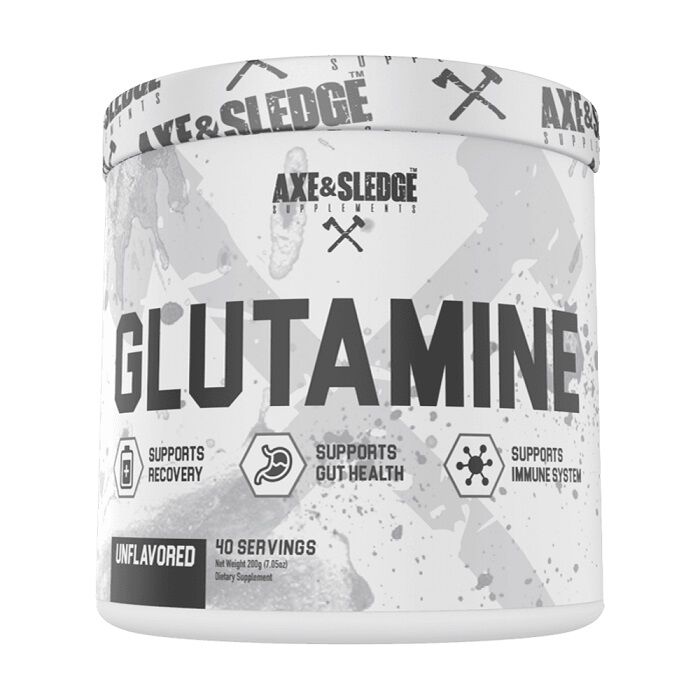 There are times when the glutamine needs of your body are greater than its ability to produce it. Therefore, it is considered an essential amino acid meaning that it must be obtained from the diet under certain conditions, such as injury or illness for recovery.
Axe & Sledge recommend using around workouts and before bed, but this is not essential. Like creatine, it is more important that you are taking your Glutamine consistently to give the body adequate supply and avoid deficiency. Our advice would be - take daily at a time that you are going to remember!
Glutamine is important for those who are putting a lot of stress and demand on their body, in and out of the gym. This can lead to additional strain on the digestive system, gut, and muscles. All things that glutamine supports and maintains!
Ingredients
Axe & Sledge Glutamine 40 Servings
Directions
As a dietary supplement, mix 1 scoop with 6 to 8 oz. Of water or your favourite beverage. Take both before and after training. For optimal results, take an additional serving prior to bed.