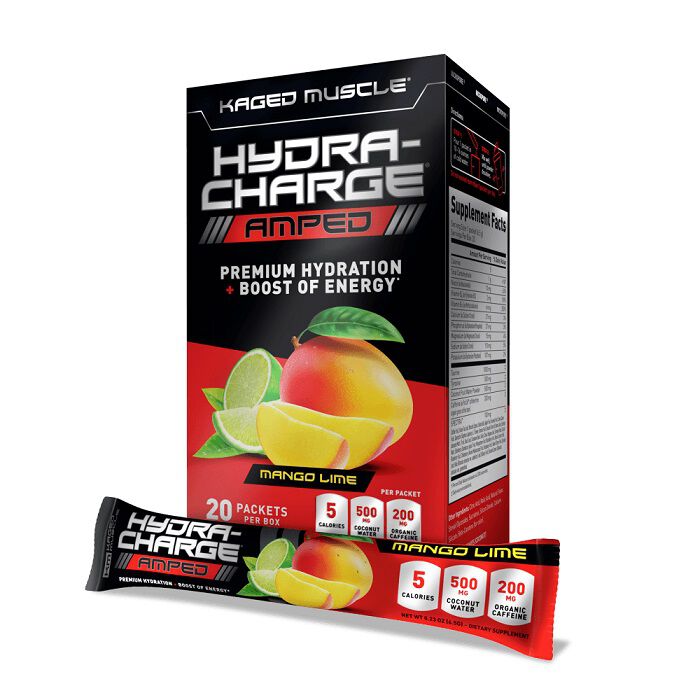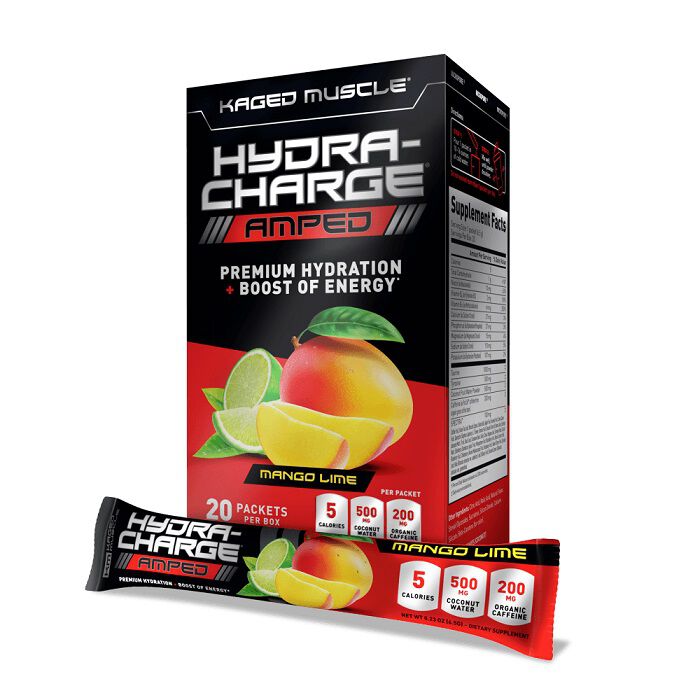 Hydra-Charge Amped Post Workout Supplements
Type
Post Workout Supplements
Offer
Save 50% on shipping when you spend £150 (UK is FREE over £50).
Hydra-Charge Amped
Product Guide
Clean On-The-Go Energy + Mental Focus
Enhanced Hydration + Performance
Refreshing, Delicious + Thirst Quenching
Provides calcium, phosphorus, magnesium, sodium, and potassium
Carefully engineered with no artificial flavors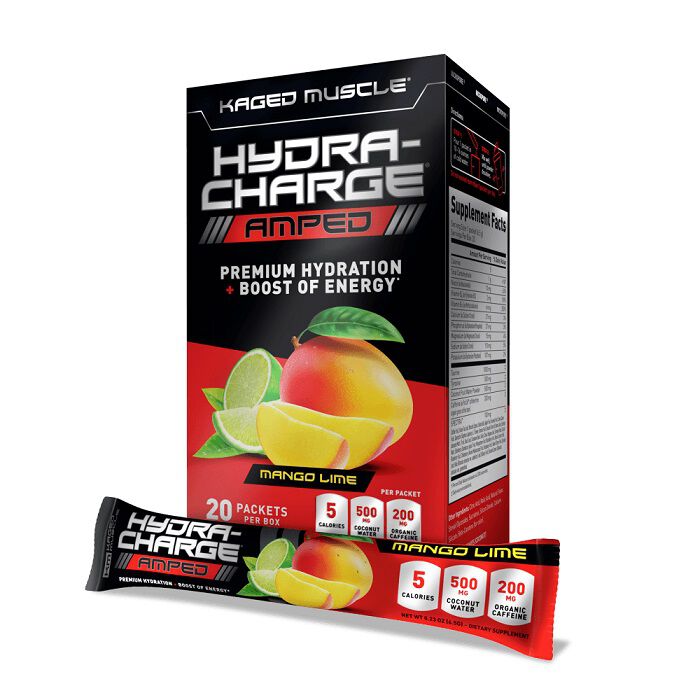 Hydra-Charge Amped hydration powder packets provide 5 essential electrolytes to hydrate you faster than water alone. Enhanced hydration means better performance and overall health.
Hydra-Charge Amped is made with organic caffeine. So, whether you're going for a run, running errands, or need an afternoon pick-me-up, every refreshing sip provides you with clean, balanced, long-lasting energy.
Hydra-Charge is a must-have supplement for high-intensity athletes who want to take their performance to another level.
Ingredients
Kaged Muscle Hydra-Charge Amped
Directions
STEP 1: Pour 1 packet in 10-16 ounces of cold water. STEP 2: Mix well, until powder dissolves. Do not exceed more than 2 packets per day.