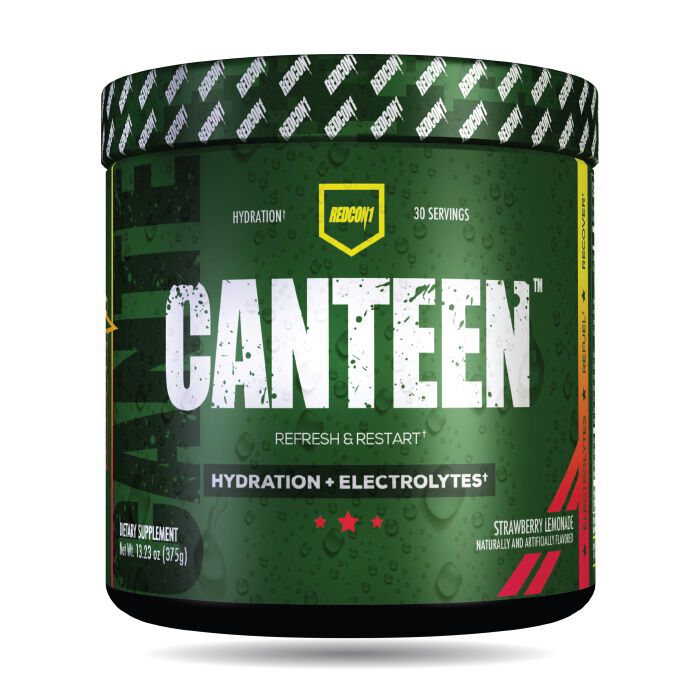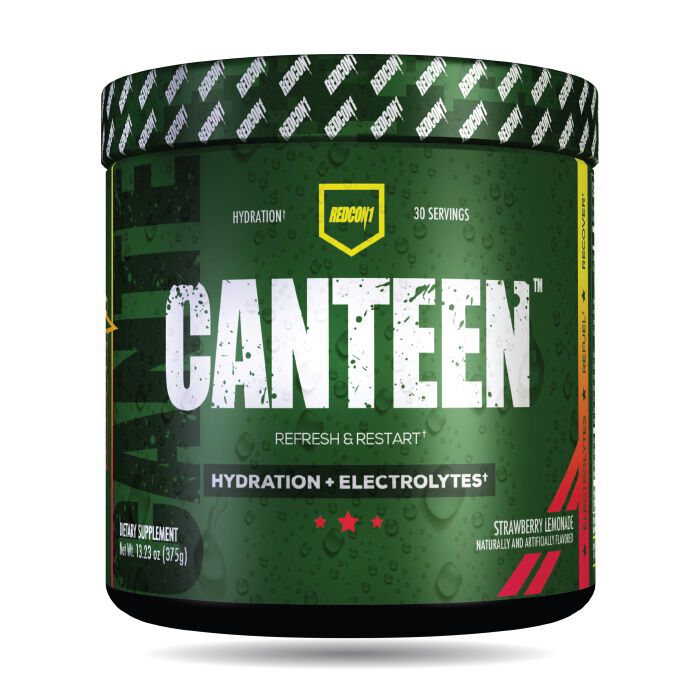 Canteen 30 Servings Starwberry Lemonade
Product Guide
1000mg of coconut water powder per serving for hydration
1000mg of taurine per serving for performance
Available in three fruity flavours
Electrolytes to make your muscles unstoppable
Replenish important minerals lost in sweat
Be recovered and ready for your next workout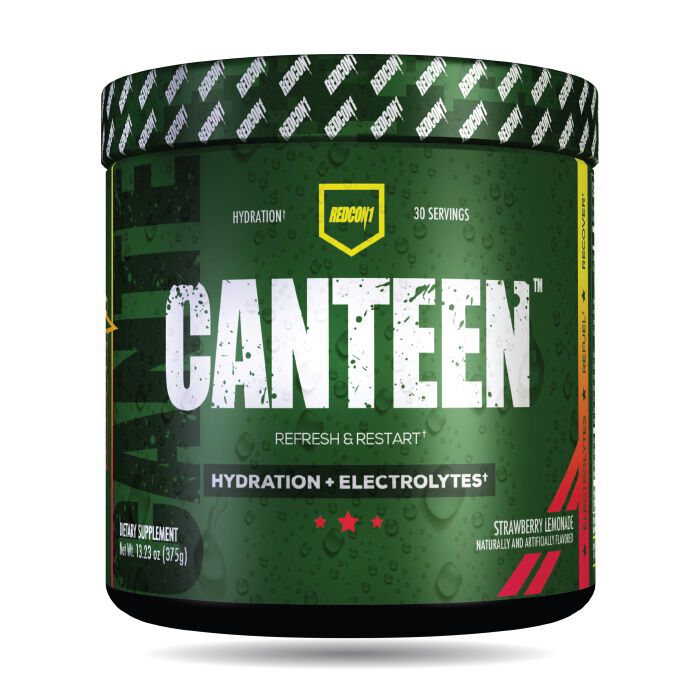 For you to be successful in achieving your fitness goals, your body needs to be topped up with what it needs. Via sweat, you will lose a lot of important minerals such as magnesium and iron, not to mention water. This formula is designed to be a replenishment for these so that you're always ready and recovered.
Canteen is suitable for a training day and a rest day. Being an intra-workout replenishment, then before, during and after your workout are suitable for consumption. It's time to consider an electrolyte formula such as Canteen when you feel as though your workout routine is taking its toll on your body.
Are you prone to injury? If your body needs a little more TLC so that you can recover and be ready for consistent training, Canteen is for you.
Ingredients
REDCON1 Canteen 30 Servings Starwberry Lemonade
Directions
FOR BEST RESULTS, MIX (1) SCOOP OF CANTEEN WITH 8-12 OUNCES OF WATER OR YOUR FAVORITE BEVERAGE AND CONSUME DURING YOUR WORKOUT OR ATHLETIC EVENT. CANTEEN CAN BE TAKEN ON TRAINING AND NON-TRAINING DAYS.