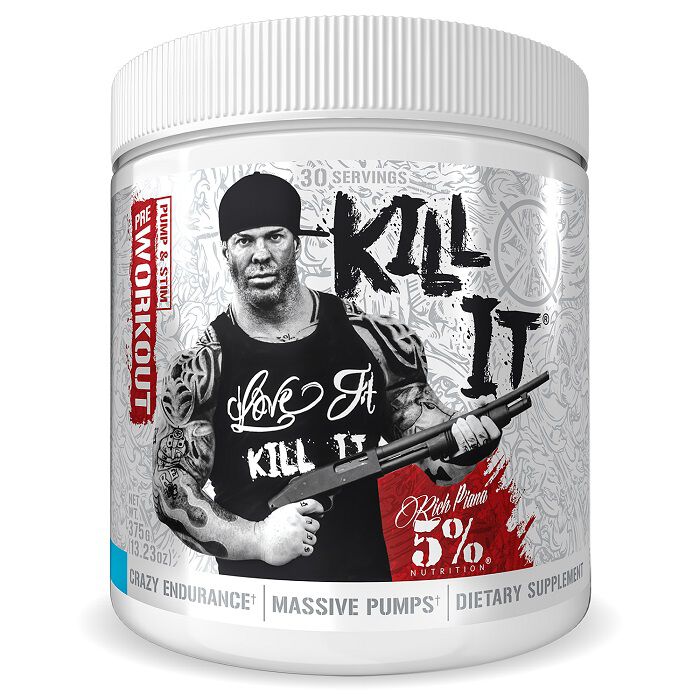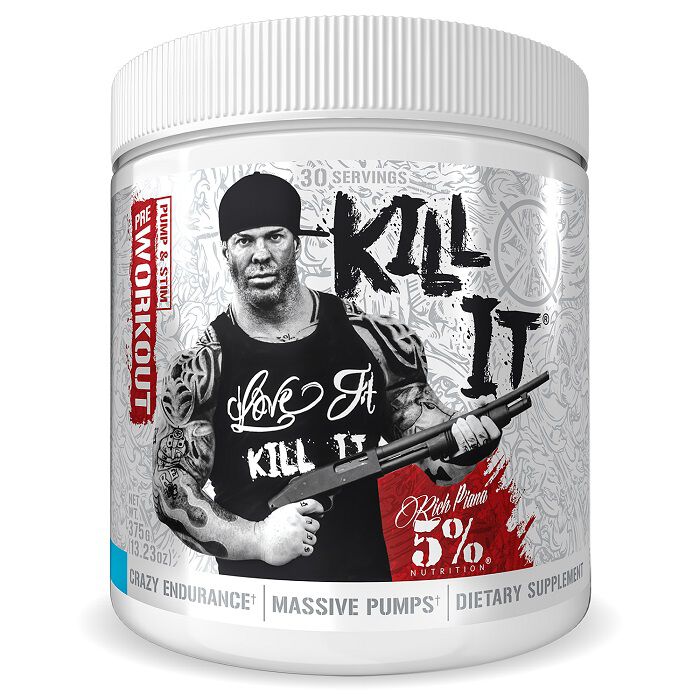 Kill It Legendary Series 30 Servings Blueberry Lemonade Pre Workout
Offer
Buy 1 Get 1 Half Price on selected 5% Nutrition products
Kill It Legendary Series 30 Servings Blueberry Lemonade
Product Guide
Advanced jitter-free caffeine
Available in 4 fruity flavours
Bring out your best performance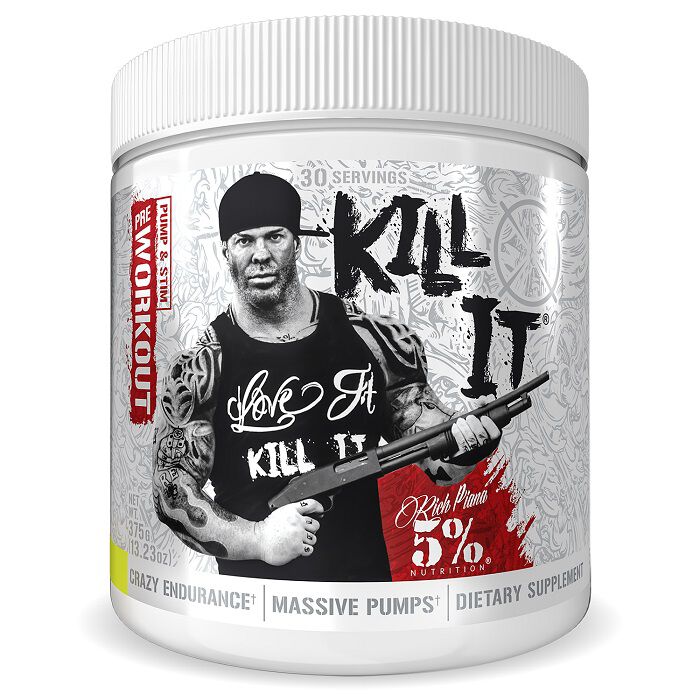 The 5% Nutrition Kill It: Legendary pre-workout is a blend of an extensive list of ingredients that can boost you to reaching your goals, without experiencing the jitters of high-stim supplements. If you have a habit of letting your mind wonder when you're in the gym and what to keep in focus of your progress, this can help.
20-30 minutes before your workout, add one scoop to cold water and drink up.
This is a low-stim product, so this is perfect if you are stim-sensitive. Ideally, people who aren't used to the effects of pre-workouts and are looking for jitter-free energy would use this supplement.
Ingredients
5% Rich Piana Kill It Legendary Series 30 Servings Blueberry Lemonade
Directions
Simply add one scoop (11g) to roughly 200ml of cold water and consume 20-30 minutes before you work out, on an empty stomach. Don't exceed this dosage, and we advise against consumption within 4 hours of bedtime.