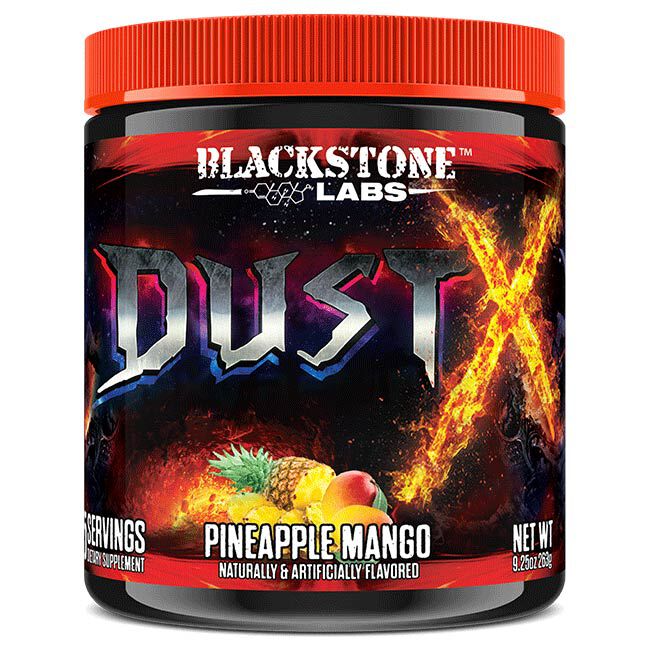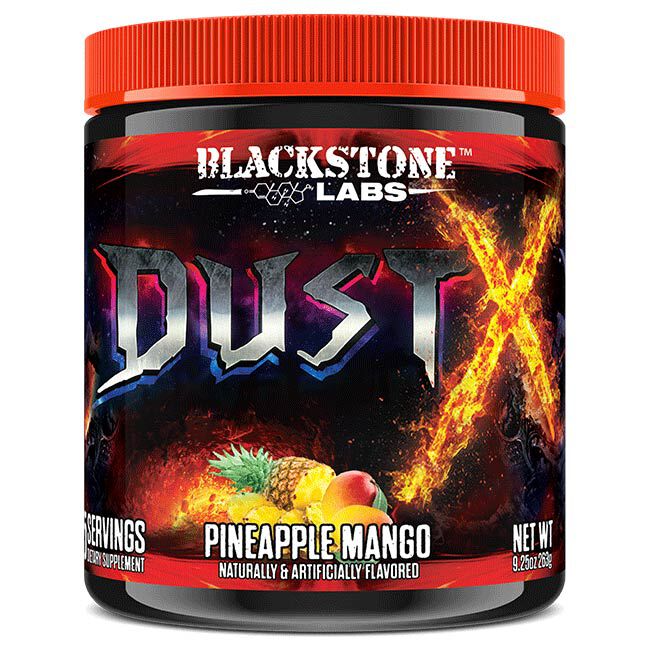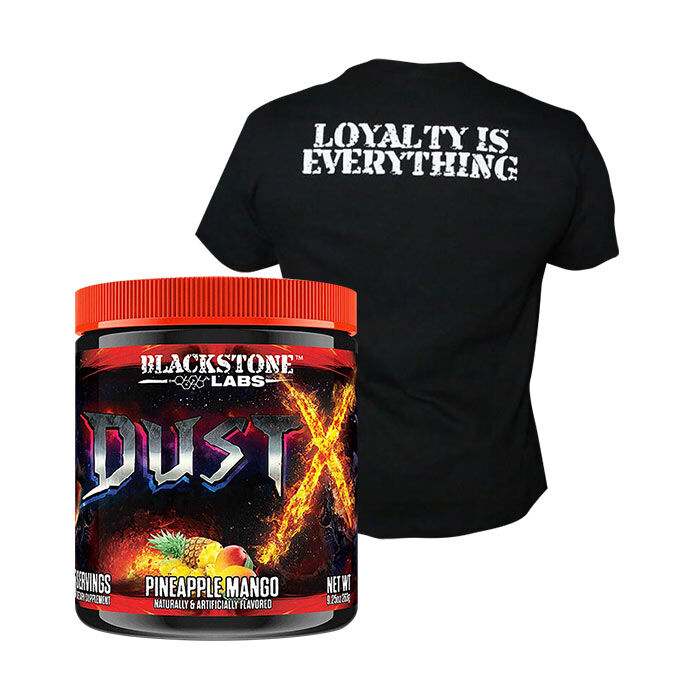 Dust X 25 Servings Pineapple & Mango Pre Workout
Type
Preworkout: Aggressive
Dust X 25 Servings Pineapple & Mango
Product Guide
The strongest pre-workout from Blackstone Labs to date!
Comprehensive formula ensures long lasting energy, focus and pumps
Contains 150mg aminoisoheptane - an incredibly potent stimulant to keep training intensity high
Agmatine Sulfate ensures consistent Nitric Oxide production
3 delicious flavours to choose from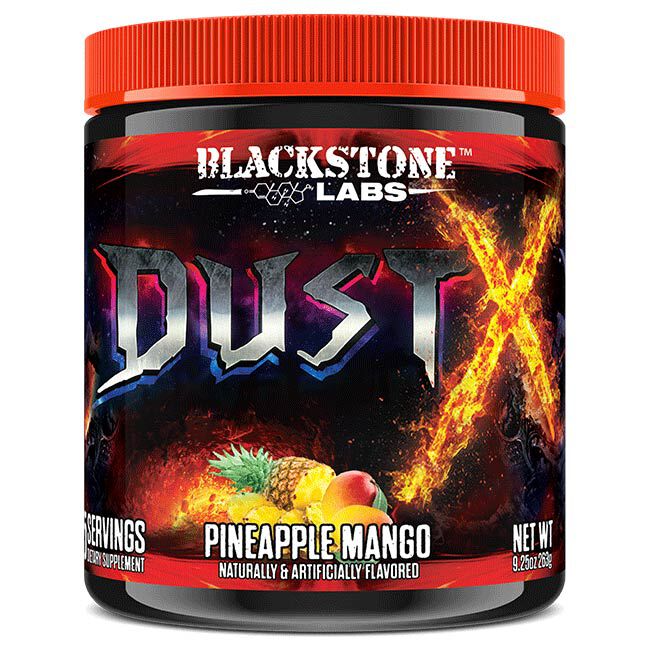 Hardcore training requires a hardcore pre-workout to prime you to crush personal bests - thus we bring you Dust X by Blackstone Labs. The star of the show in this product is 2-aminoisoheptane: an ingredient renowned for its potency and ability to deliver unbeatable stimulation prior to a big session. Coupled with ingredients such as Caffeine Anhydrous, Beta Alanine and L-Tyrosine, Dust X promises to deliver a powerful boost in not just energy, but cognitive endurance and focus too. The physiological effects have also been taken care of, combining a powerful blend of Citrulline Malate and Agmatine Sulfate to ensure a constant Nitric Oxide supply to the muscles - resulting in shirt-splitting, long lasting muscle pumps.
This product should be consumed 30-45 minutes prior to training.
Anybody, over the age of 21, that is looking for a potent pre-workout to use to supercharge training sessions. Those both in dieting and gaining phases will find this product beneficial, as over time it can help to supplement both progressive overload and consistent training intensity: both of which are required in the processes of fat loss and muscle gain.
Ingredients
Blackstone Labs Dust X 25 Servings Pineapple & Mango
Directions
As a dietary supplement, mix one (1) scoop in 8-10 oz. of water 30 minutes prior to workout on training days, or first thing in the morning on non-training days. Due to extreme potency, new users may wish to asses tolerance with one half (1/2) scoop.