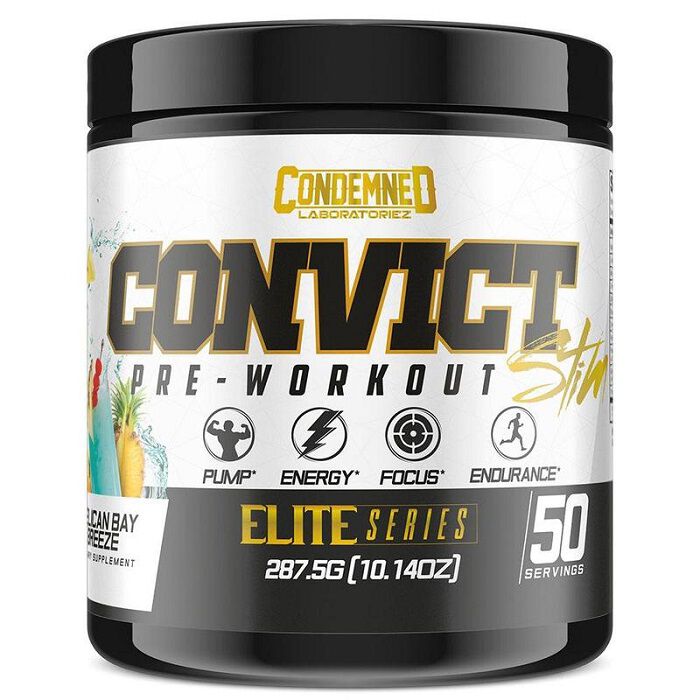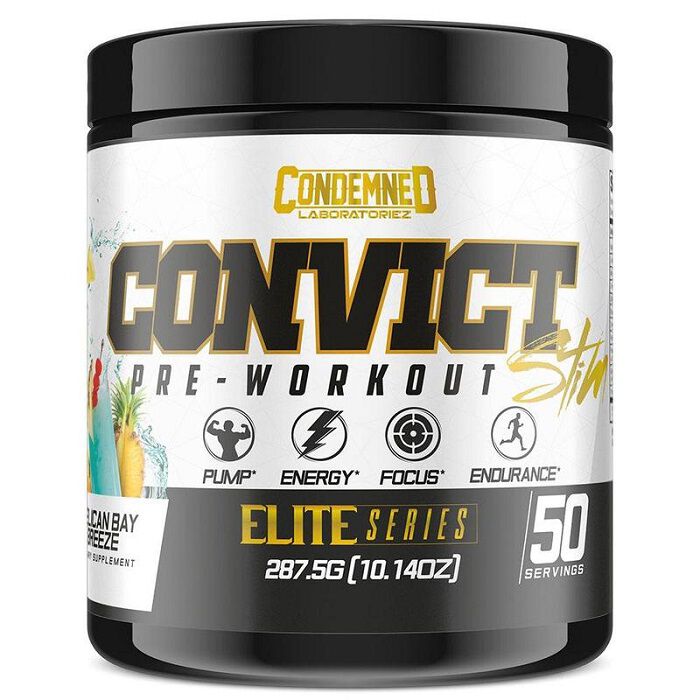 Convict Stim 50 Servings Pelican Bay Breeze Pre-Workout
Offer
Save 50% on shipping when you spend £150 (UK is FREE over £50).
Convict Stim 50 Servings Pelican Bay Breeze
Product Guide
Available in 6 fruity flavours
Nutritionally labelled for two doses, based on stim sensitivities
Potentially the most powerful pre-workout you'll have ever had
Includes citrulline-malate as defence against fatigue
L-tyrosine can help your lock your target onto your personal bests
Designed to be long-lasting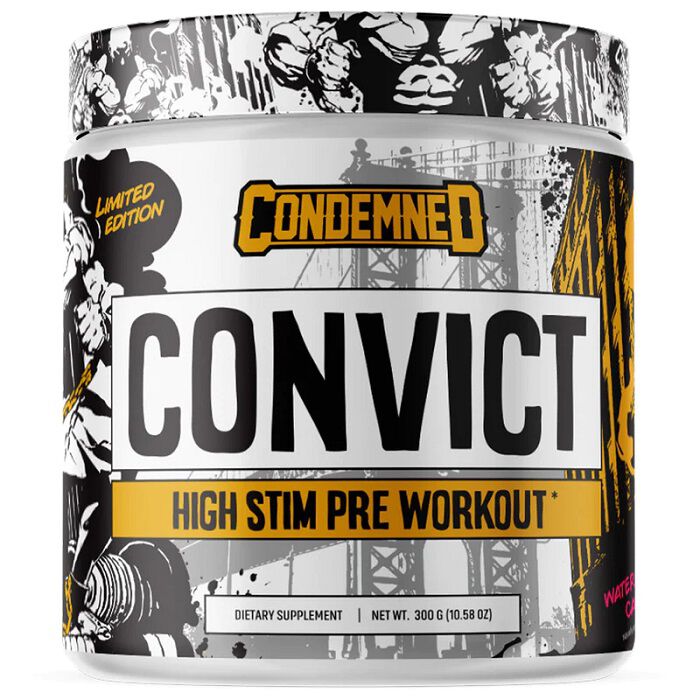 Often, pre-workout supplements are created to give you a burst of energy that is short, yet intense. Condemned Labz have turned that on its head, and created theirs to be a long-lasting burst of razor-sharp focus, fight against fatigue and almighty aggression.
Be sure to test your tolerance by trying a serving of only scoop first. Once established, add your serving to water and drink up around 30 minutes before your workout. It is time to consider this kind of pre-workout when you wish to extend the duration of your training sessions.
Convict-Stim is awaiting those of you who are craving a new, sustained feeling of aggression and power to rip up your workout like never before. Those of you who are more sensitive to stims and perhaps lacking in experiences may need to find something else.
Ingredients
Condemned Labz Convict Stim 50 Servings Pelican Bay Breeze
Directions
Mix 1 (11.5) scoop with 225-350ml of cold water and consume 30 minutes before your workout To assess tolerance we recommend taking 1/2 scoop on first-time use