Crack Reloaded
Product Guide
3 flavours to choose from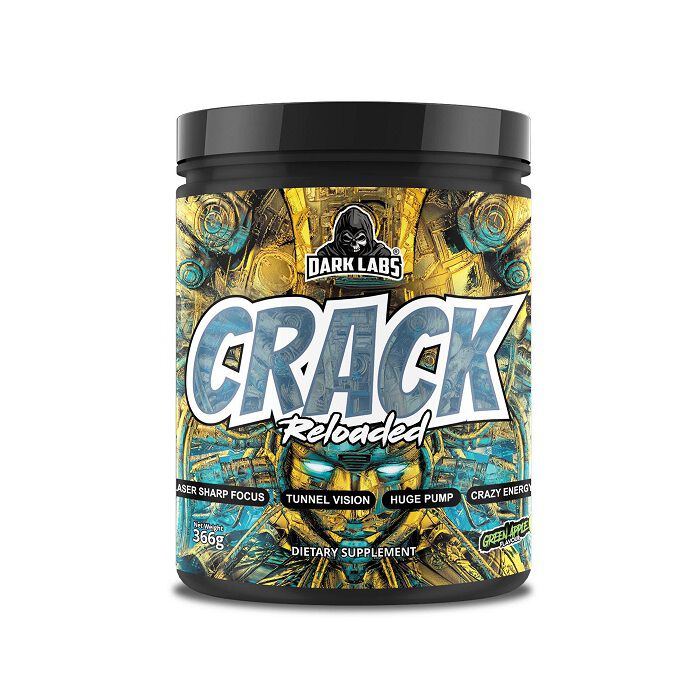 Crack Reloaded contains several powerful nootropics and a high stimulant content to allow you to lock into your workouts like never before. Motivation and mind to muscle connection will be through the roof, with none of the comedown of previous versions!
We would reserve Crack Reloaded for your most mentally and physically challenging workouts of the week. When you really need to pull something special out the bag, this is the pre-workout to reach for!
Crack Reloaded is only for knowledgeable and advanced users of pre-workouts.
Ingredients
Dark Labs Crack Reloaded
Directions
1 or 2 scoops mixed in a shaker with water.