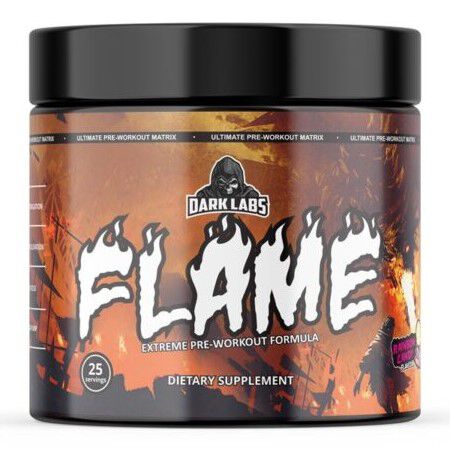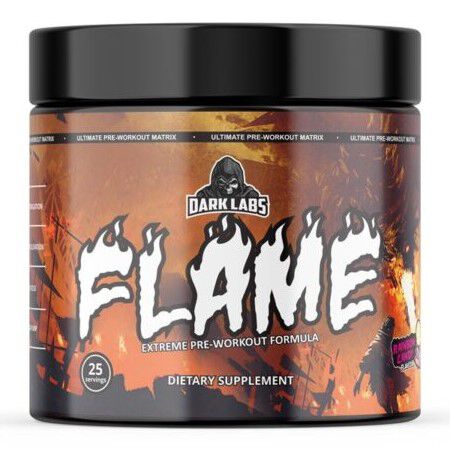 Flame Pre-workout 25 Servings Rainbow Candy
Product Guide
Intense Long Lasting Energy
Increased Workout Capacity
Above and Beyond Vascularity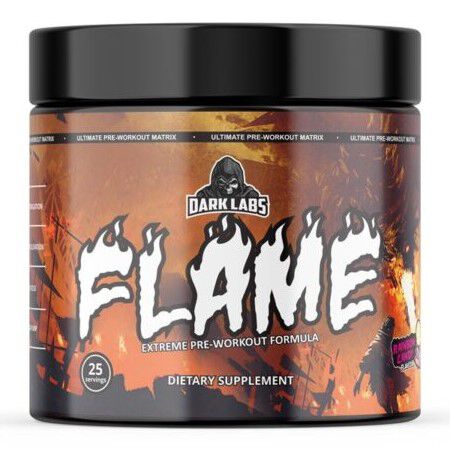 Use Dark Labs Flame Pre Workout to kick you in to the highest gear to tackle even the hardest of your workouts. Pushing you to the limits to achieve new PBs all while feeling incredible and on top of the world with great euphoric focus!
Use Dark Labs Flame Pre Workout when you are looking to take your workouts to the next level. Whether that be during your muscle building phases when you want to reach new strengths, or during endurance sessions when you need that long lasting energy to help see you through.
Dark Labs Flame Pre Workout is great for both men and women who are experienced with stimulant pre workouts, not for beginner stimulant users.
Ingredients
Dark Labs Flame Pre-workout 25 Servings Rainbow Candy
Directions
The recommended single dose is 1 scoop (5g) - mix one serving with water and drink approximately 30 minutes before your workout.