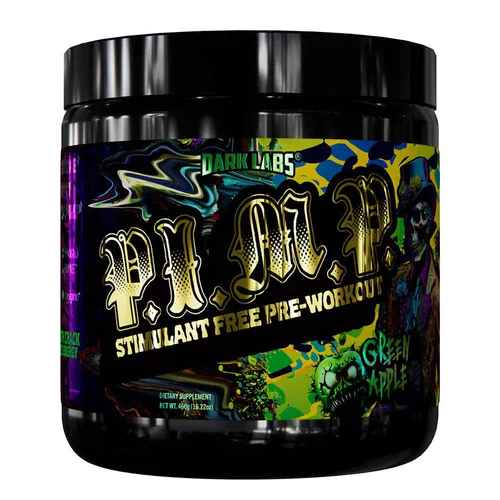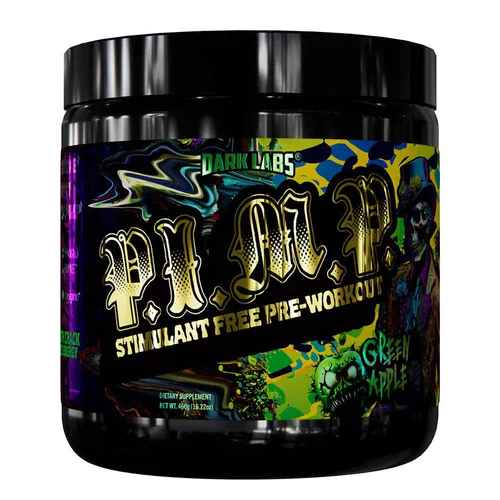 P.I.M.P. 20 Servings Green Apple
Product Guide
Without jitters or energy crashes
Increased nitric oxide production
Reduced exercise-induced fatigue
Improved Exercise Performance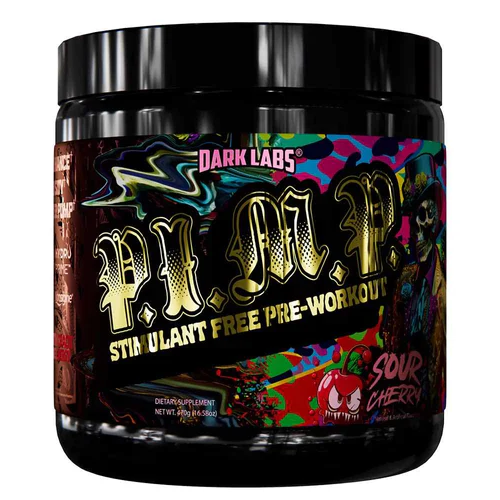 Use Dark Labs P.I.M.P. as an excellent alternative to stimulant pre-workouts. This stimulant free pre-workout delivers great pumps focussing on the arginine pathway to pumps providing you with performance enhancements without the jitters and crashes experienced with stimulant pre-workouts.
Use Dark Labs P.I.M.P. before your workouts for that added performance boost and ultimate pumps. Ideal during intensive training phases of your training cycle when looking to push your performance whilst avoiding stimulants.
Dark Labs P.I.M.P. for anyone looking for to elevate their fitness journey and conquer challenging workouts without using stimulants. Well suited to advanced fitness enthusiasts, bodybuilders and anyone stuck at a performance plateau looking for that extra non-stimulant push for their performance.
Ingredients
Dark Labs P.I.M.P. 20 Servings Green Apple
Directions
Take one scoop 30 minutes before workout