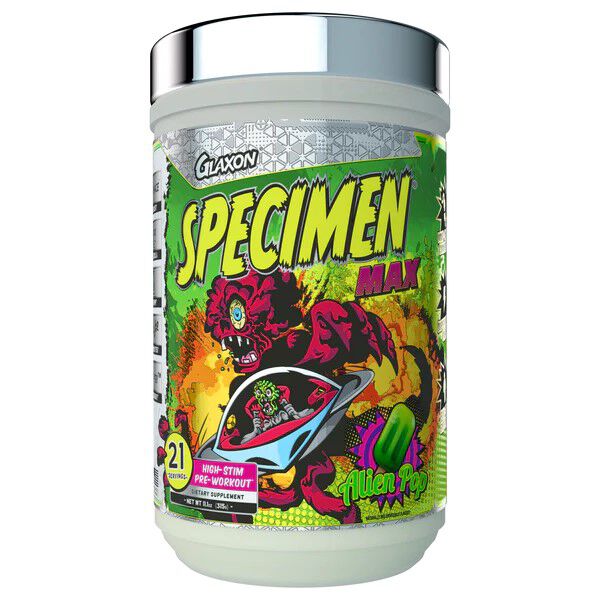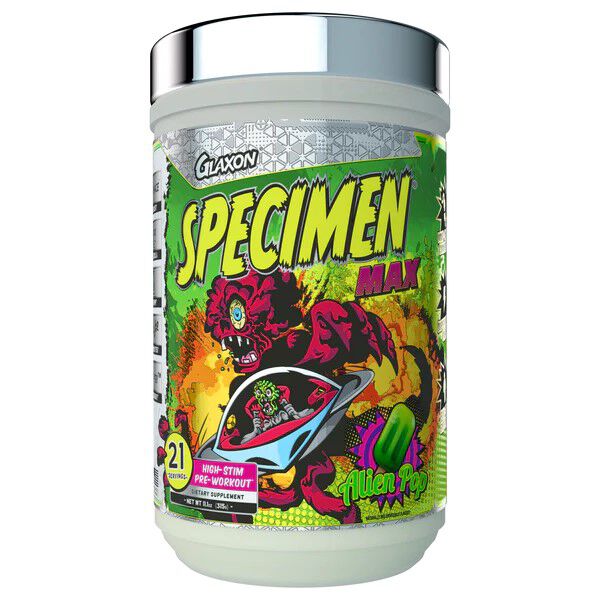 Specimen Max 21 Servings Alien Pop
Product Guide
Enhanced mind-muscle connection
Make your workouts exceptional!
Use Glaxon Specimen max to enhance your intensity and alertness to ensure you're performing at your peak during your workouts! Designed for hardcore stimulant lovers that don't want to settle for a pre workout which doesn't hit HARD. With an emphasis on euphoric stimulation, mental clarity and blood engorged muscles Specimen Max truly is a game changer!
Use before your workouts particularly during training phases when you want to push your performance to the max whether that is for muscle building, strength, lifting or endurance.
Perfect for stimulant lovers who find generic pre workouts just don't cut it and want a super charged pre workout supplement!
Ingredients
Glaxon Specimen Max 21 Servings Alien Pop
Directions
New users and those sensitive to stimulants should start with 1 scoop (1/2 serving) to assess their personal tolerance. Consume 15-30 minutes prior to exercise. Tastes best cold. Advanced users may mix 2 scoops (1 serving) with up to 500mL (16oz) of water or beverage of choice. Do not exceed 1 serving (2 scoops) per day.